Been playing around with making an Alien Inner mouth to hang off my Pred costume. Also wanted to make a display,maybe the Alien mouth laying on its side with guts and green blood,you get the idea.
Anyway, i started the other day with a flanged toilet pipe and hot glued it down to a peice of plastic.I then bought some of the large wireloom and cut out peices of that and hotglued those onto the pipe.
Clay was layed down along the seams and aluminum foil was shaped into the mouth. Continued adding clay to get the shape down then added some plastic vampire teeth.Wasnt sure how they would work but i was pleased becuase it was simple and gives the teeth a very smooth and solid shape. I continued adding clay and worked up some nice detailing to make the mouth have a "Bone" texture to it. Wanted to do something slightly different.
Its a simple project over all, i began making the mold of it today so i can cast it in resin.
Hopefully once painted it will work great as a costume accessory and potential display peice.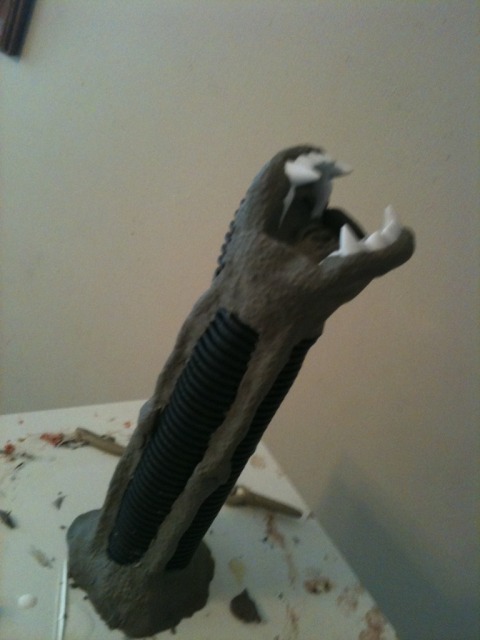 i tried some different lighting to try to show the details in the pics,