I've only just found out this guy I know is a predator fan; he bought a suit a couple of months ago but it didn't have a cannon. As he wanted to wear it to a party straight away he used an iron man shoulder cannon, to fit it to the suit he made a hole in the shoulder armour, took the foam out and forced it into place. He's since asked me to make a better cannon for him, he's happy for me to use whatever I've got to hand.
I found an old hand controller for a slot car set, cut a piece of pipe to fit around it and bolted them together.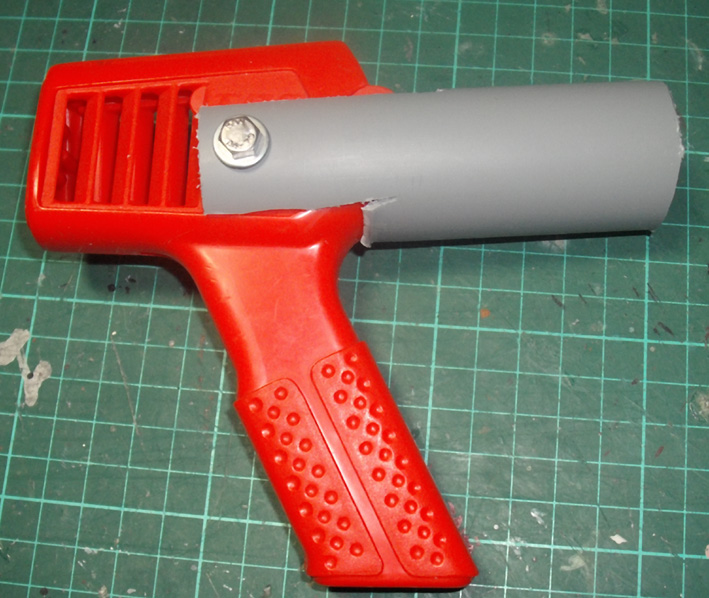 I used a cut up plastic bottle ty-wrapped in place for the rear part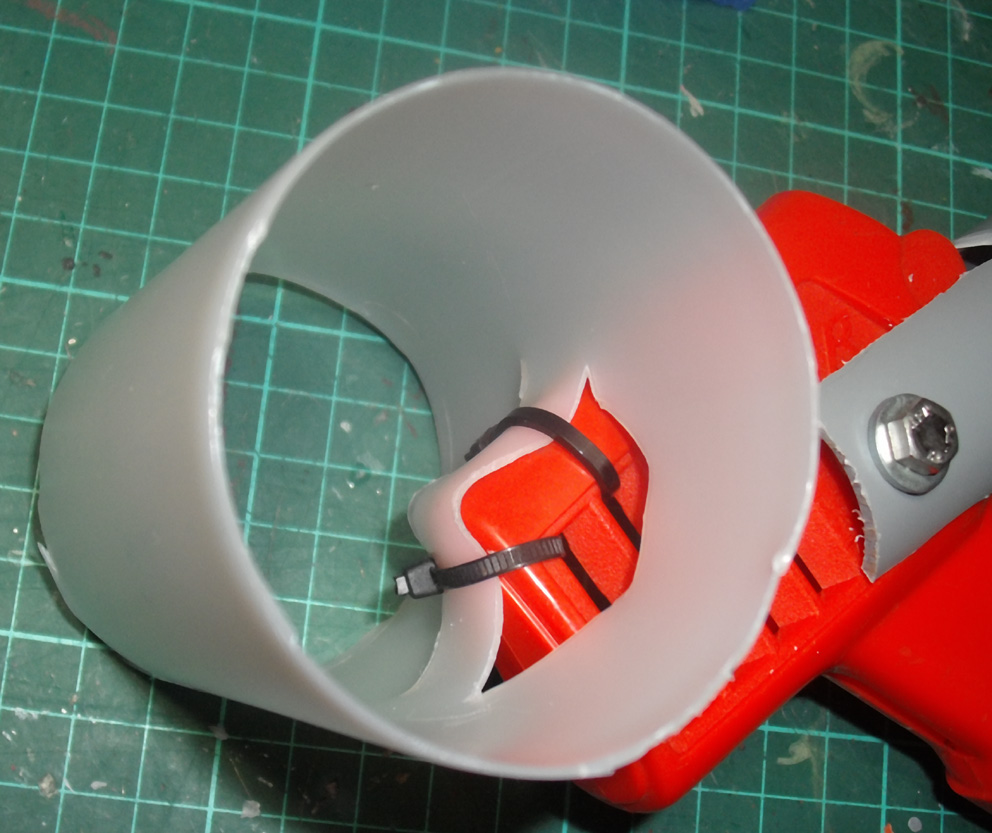 The next step was to start adding foam to get the basic shape of the cannon, this was supergled in place.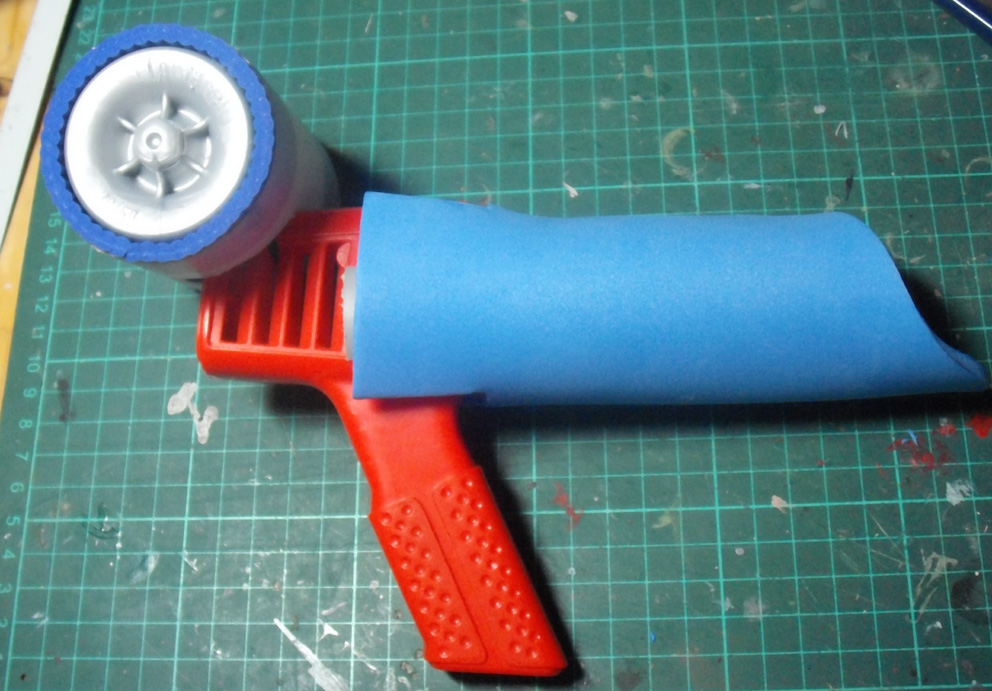 I used craft foam, camping mats and yoga mats for the different thicknesses and textures.
Some plastic wheels I found were used for the round bits at the back.
I started adding details using a part from a star wars toy and bits from model robot kits.
After adding some more bits for detailing I decided it was finished.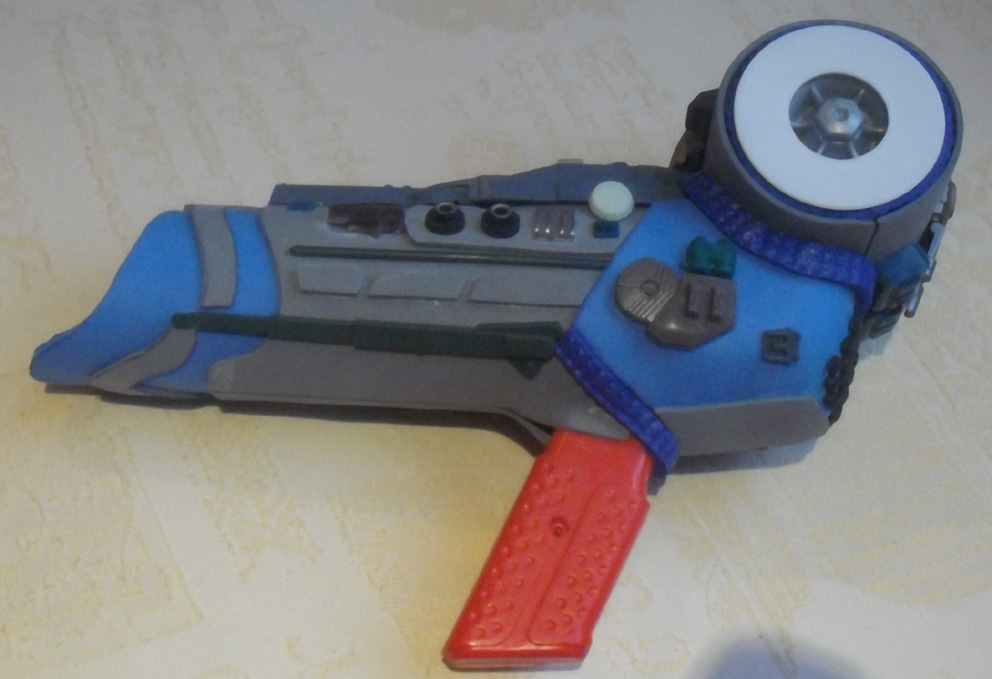 i'm not painting the cannon, someone else is doing that for him, my next job was to make a mount for it and to repair the damage done fitting the first cannon.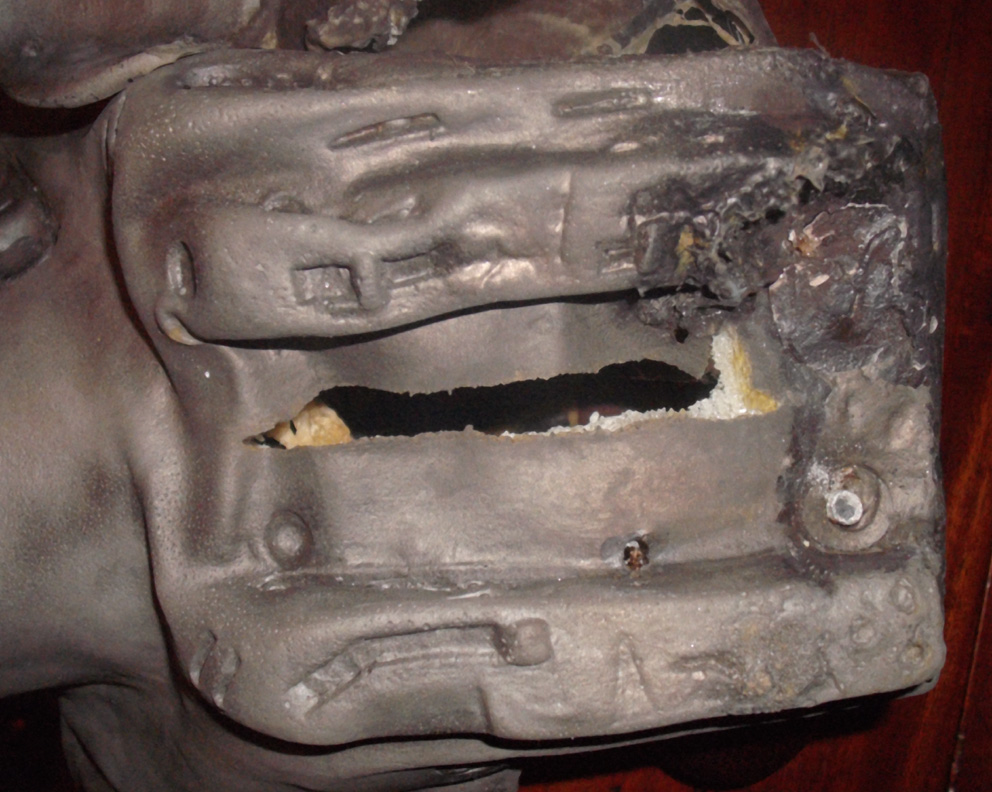 I removed the original nuts and bolts holding the armout to the leather straps; then I cut up some plastic window cill to size and put in 2 bolts. Fot the cannon mount I decided to use the chest piece from a robot kit, the neck hole was enlarged for the cannon, then the front part was boled into place with the longer bolts.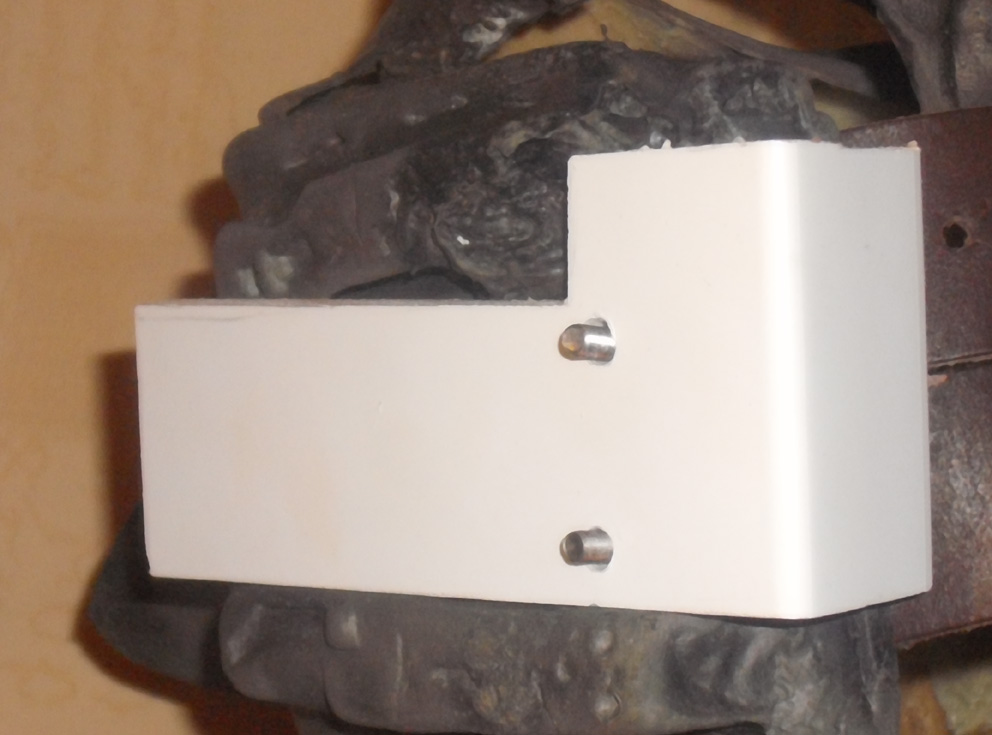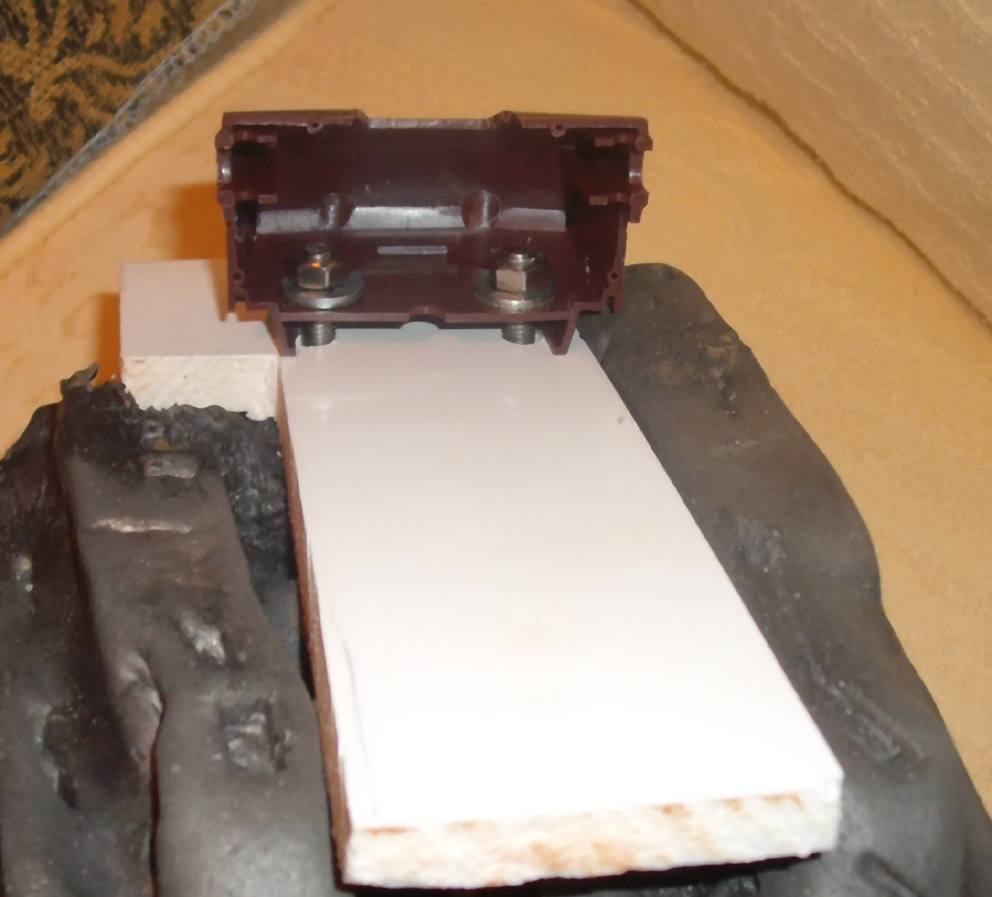 I glued the chest piece halves together then glued foam inside so the cannon arm was a nice snug fit. Doing it this way meant the cannon could be removed/refitted easily.
Craft foam was used to tidy up the raw plastic edges.
Where the shoulder armour joined the arm armour was also damaged, so I tidied the armour up, then glued some material to both parts, hopefully this will be strong enough while still allowing plenty of movement.
I haven't got any pics of the cannon fitted to the armour, it's gone to be painted now, I'll hopefully be able to post some finished pics then.
I quite enjoyed this little project, it made a nice change from the gauntlet I'm working on at the moment.
Last edited by a moderator: