Hi Guys,
I recieved a half mask from a very cool guy. Pred3:16, Awesome guy to deal with; The mask and bio that were made by Monsteroom.
So I got this stuff yesterday and of course I couldn't wait to start working on it, so here is what i got so far, I think Im gonna turn this into an elder, taking advantage of the fading dreads.
So here we go Again :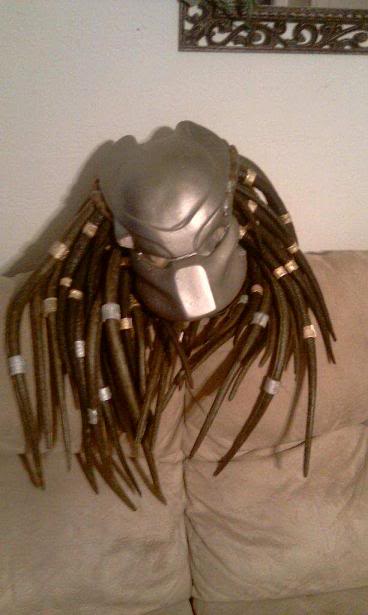 So this is the bio that Pred3:16 sent me, it was painted with spray paint..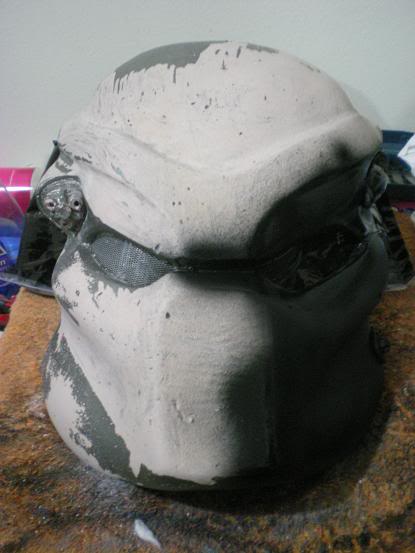 After sanding, and applying base color.
Using a sponge, added the hammered metal.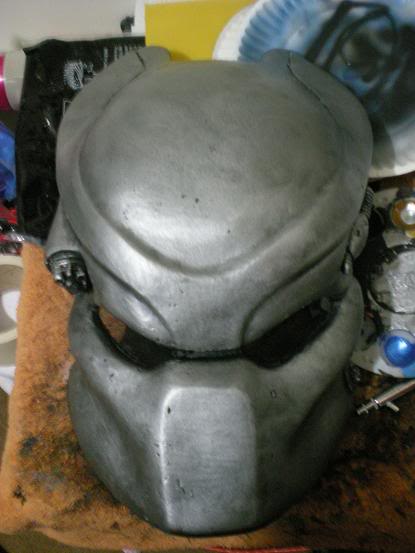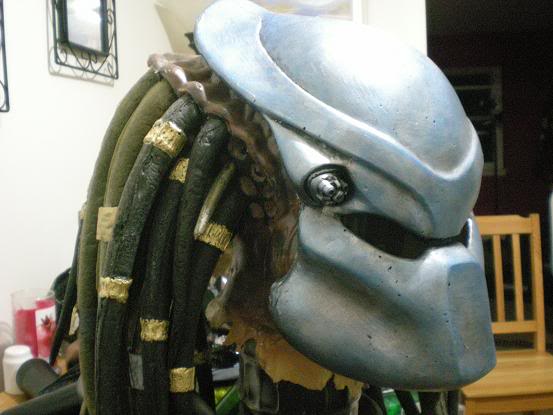 Adding blue and also gold and copper for the wheathering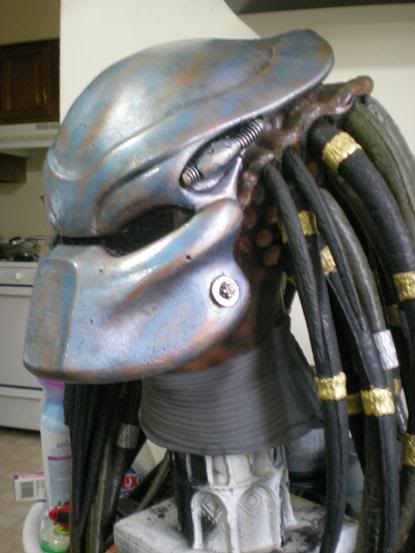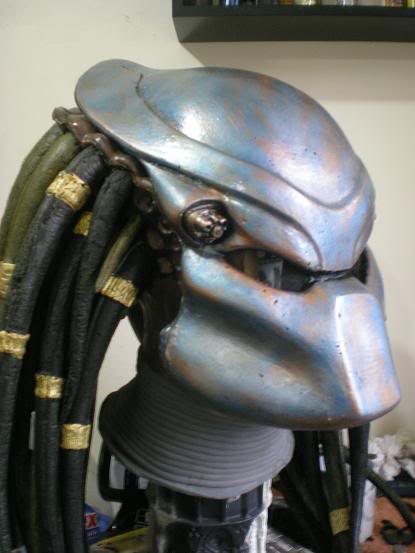 Still have to work in a little more detail, open to suggestions !!!