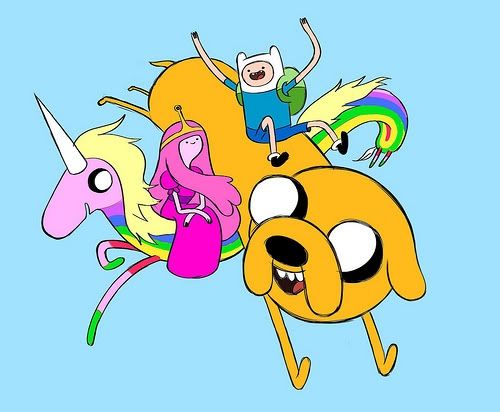 For those of you who don't know, "Adventure Time" is this wonderfully subversive cartoon on Cartoon Network about a boy named Finn the Human and his best friend Jake the Dog. They wander the land of Oo getting into adventures...some of the wackiest and most offbeat adventures one could imagine. Me and my girlfriend are HUGE fans of the show and elected to dress up as Finn the Human and his leading lady Princess Bubblegum.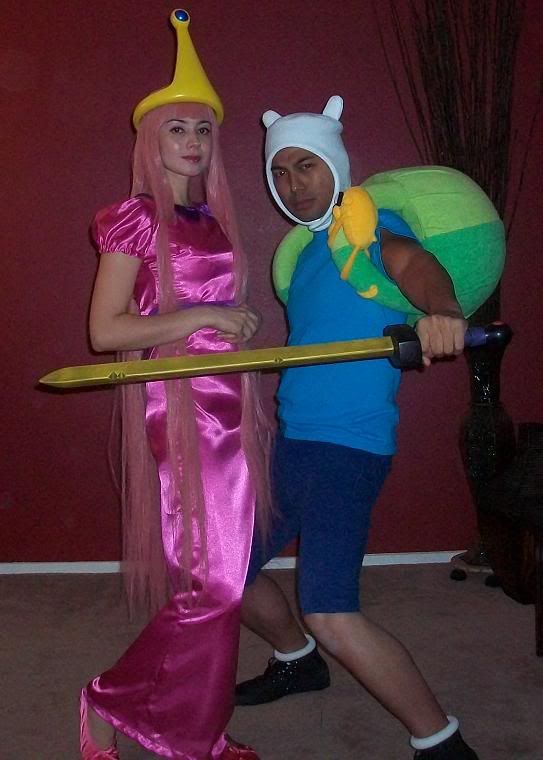 My amazingly talented girlfriend made the dress from scratch (with fabric that cost less than 10 bucks to boot!) I purchased Finn's distinctive hat off eBay and hit up thrift stores for his shirt and shorts, but the rest of the costumes were homemade.
I wasn't pleased with the Golden Sword of Battle that they sold at Toys R Us as it was way too small, so I scaled it up and made my own out of basswood and PVC pipe covered with layers of Bondo and primer.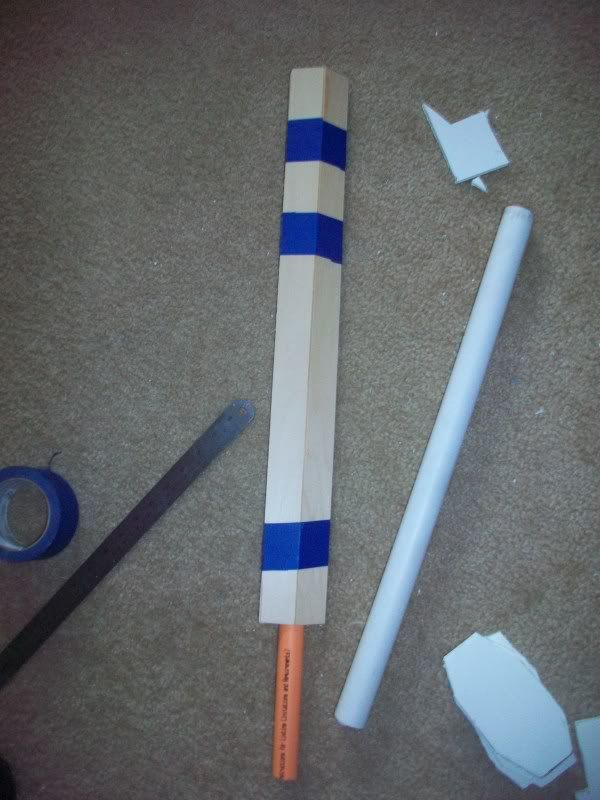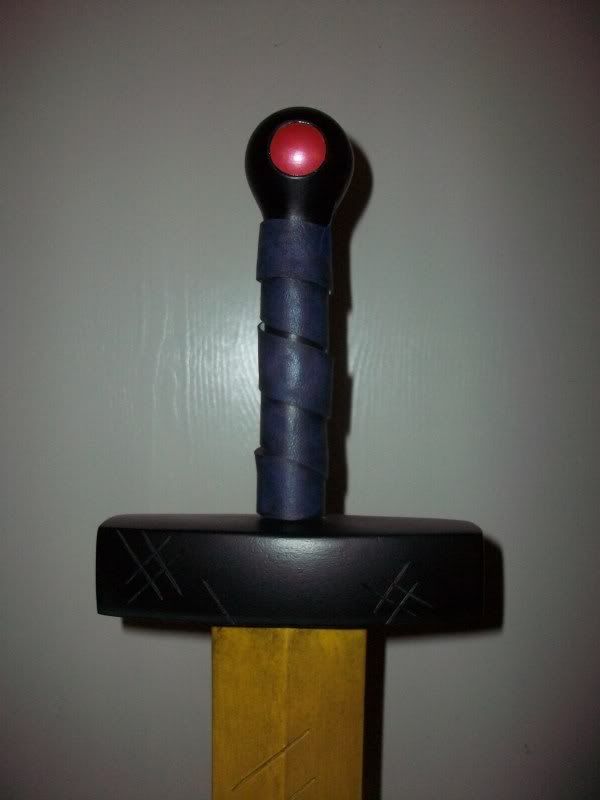 I wanted to make sure my Finn Backpack completely resembled the one from the show. There was one on etsy that looked good, but the seller was backed up with Halloween orders so I had no choice but to make my own. The backpack started with base of foamcore that I'd filled with expanding foam and hacked away at with a bread knife and sander after it'd cured.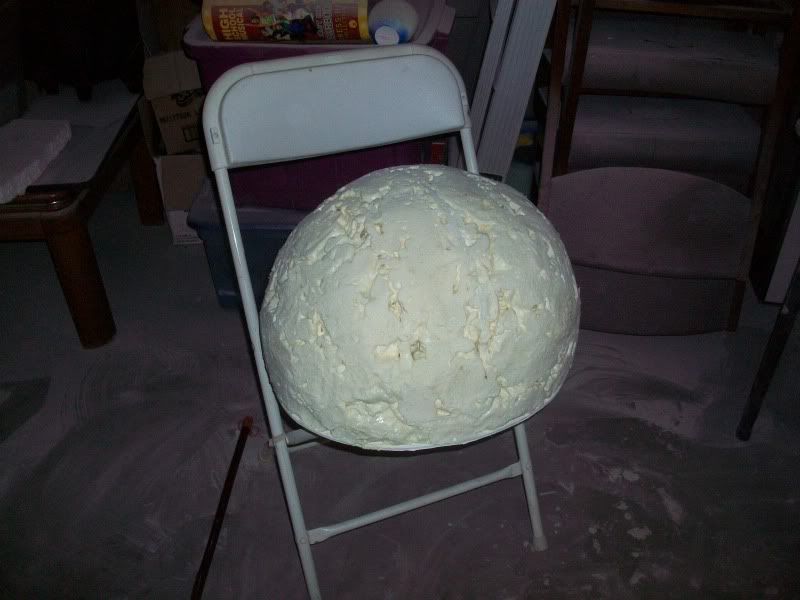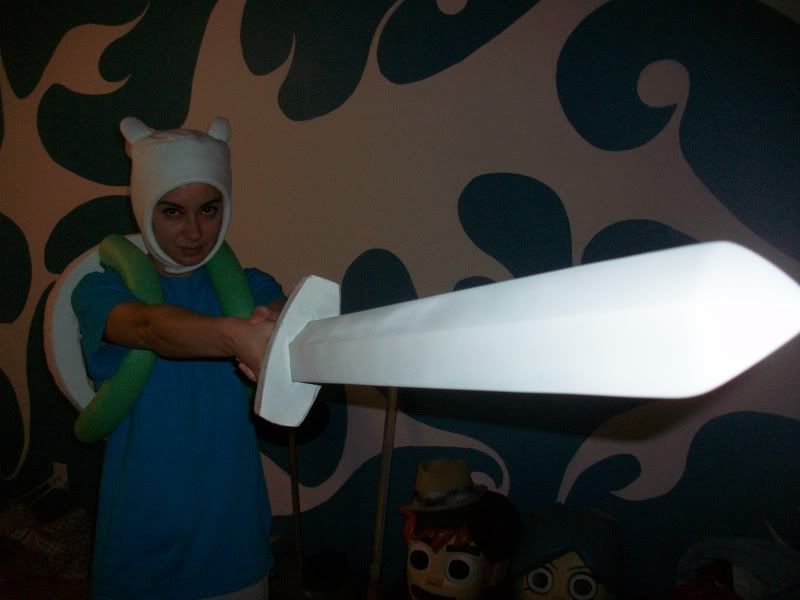 Straps were made with 1/2" rope that I'd glue-gunned to the foam dome and covered with sections cut out of a foam pool noodle. All of this was covered with green felt that my lovely assistant sewed together for me.
Princess Bubblegum's crown began as a styrofoam ring with a bit of shaped styrofoam glue-gunned and toothpicked on top. This was also covered with Bondo and sanded smooth. The gemstone on top was simply a ping pong ball, as was the gem on Finn's sword.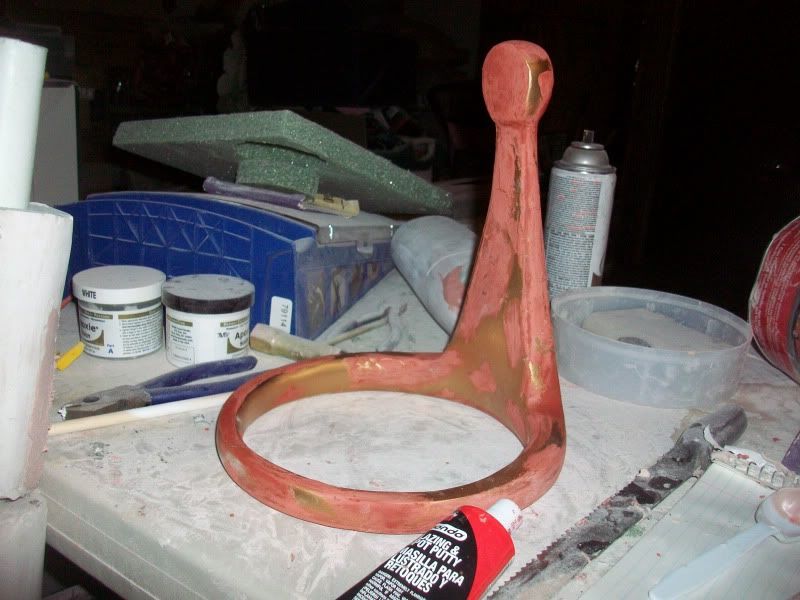 Our costumes were a HUGE hit. We went to four parties last weekend and everywhere we went, someone would scream "ADVENTURE TIME!" and then ask to take a pic.
Since I'm too lazy to start a separate thread, here's a pic of the "Shaun of the Dead" costume I put together for my nephew.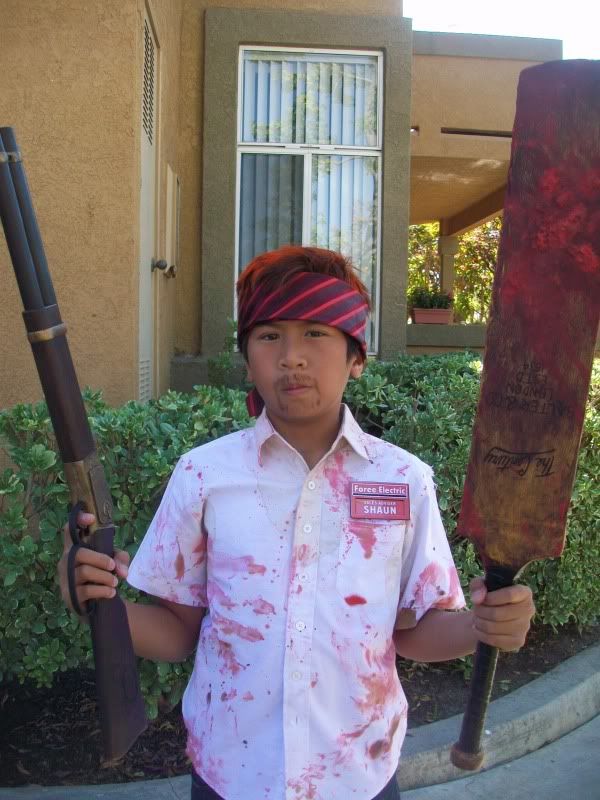 I got the patter for the nametag from the RPF, but I forgot the name of who provided it. The cricket bat was 100% homemade out of foamcore, a plastic baseball bat, and lots of drywall spackle. The rifle was storebought and repainted. The tie was storebought, but the shirt was purchased and distressed with various acrylic paints and coffee THE MORNING OF HALLOWEEN.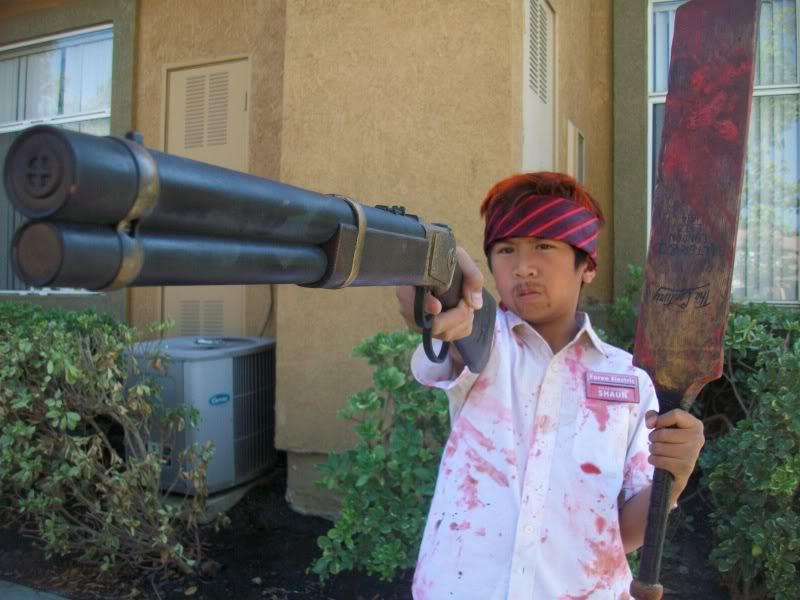 Thanks for looking, everyone! Hope you had a great Halloween!
-Jonaas
Last edited: