So back in 2017 I bought myself a 3d printer in order to make a replacement set of War Machine armour.
I have Masked Rider's fibreglass set, but that bad boy weighs about 40kg all in, so isn't the best for wearing.
I bought the Do3D files and set to work.
By Feb 2018 I'd done most of the top half, but wasn't 100% happy and then got distracted by Deadpool 2 and a First Order Snowie (completed) and a First Order Trooper (in the priming/painting phase)
Armed with some better skills, I got back to WM and other than the fingers I'm pretty much all printed.
Now the models, as they are from 2017, have issues. I have their MK85 files and they are much better. Also I have found them to be more responsive now than in the past.
There are thin walls/holes so everything has gone through Make Printable. There are sections that overlap, so need trimming
Parts that just float - the mini gun bracket won't function in the real world - so again need modifying.
Anyway, here's where we are so far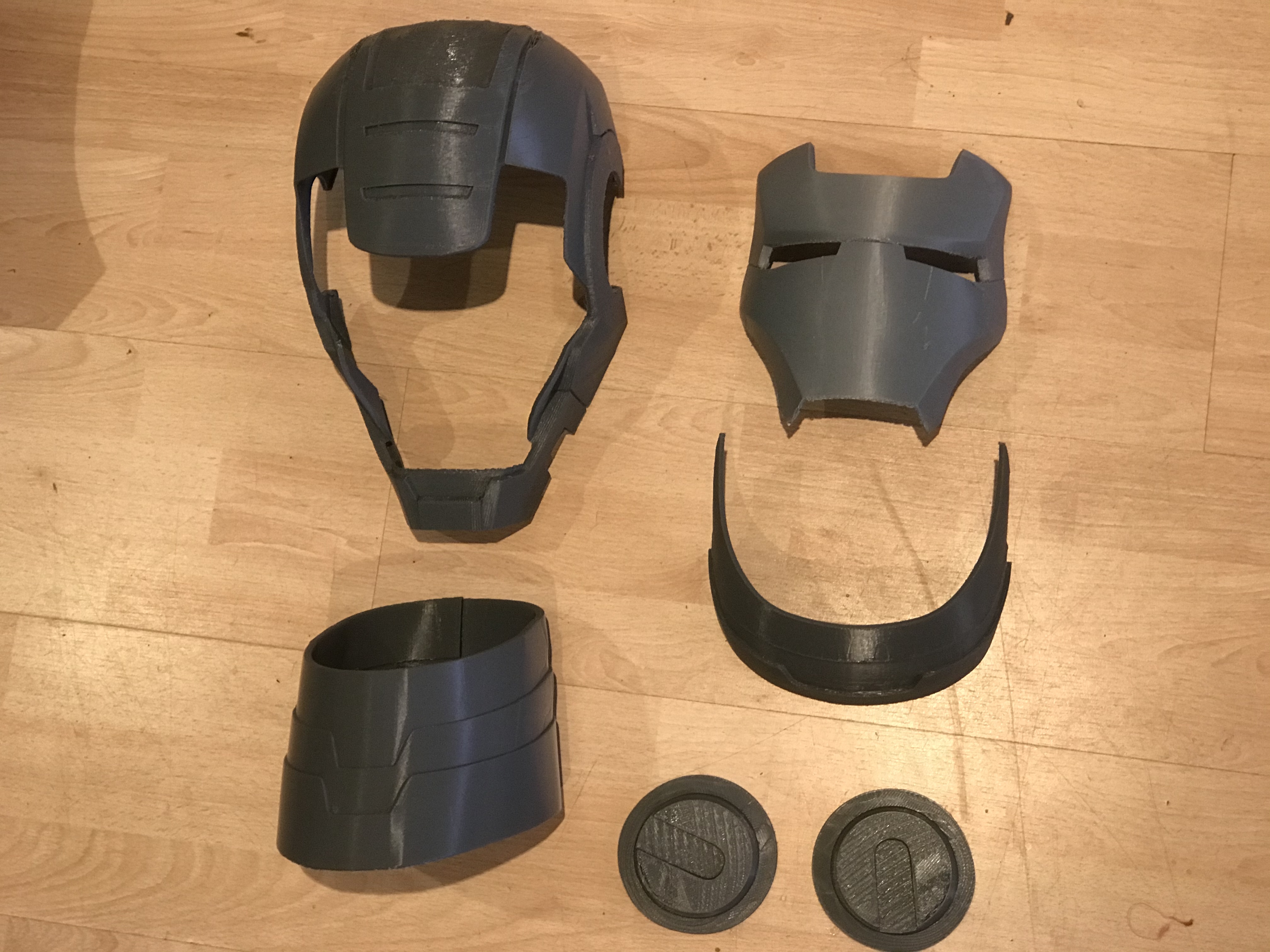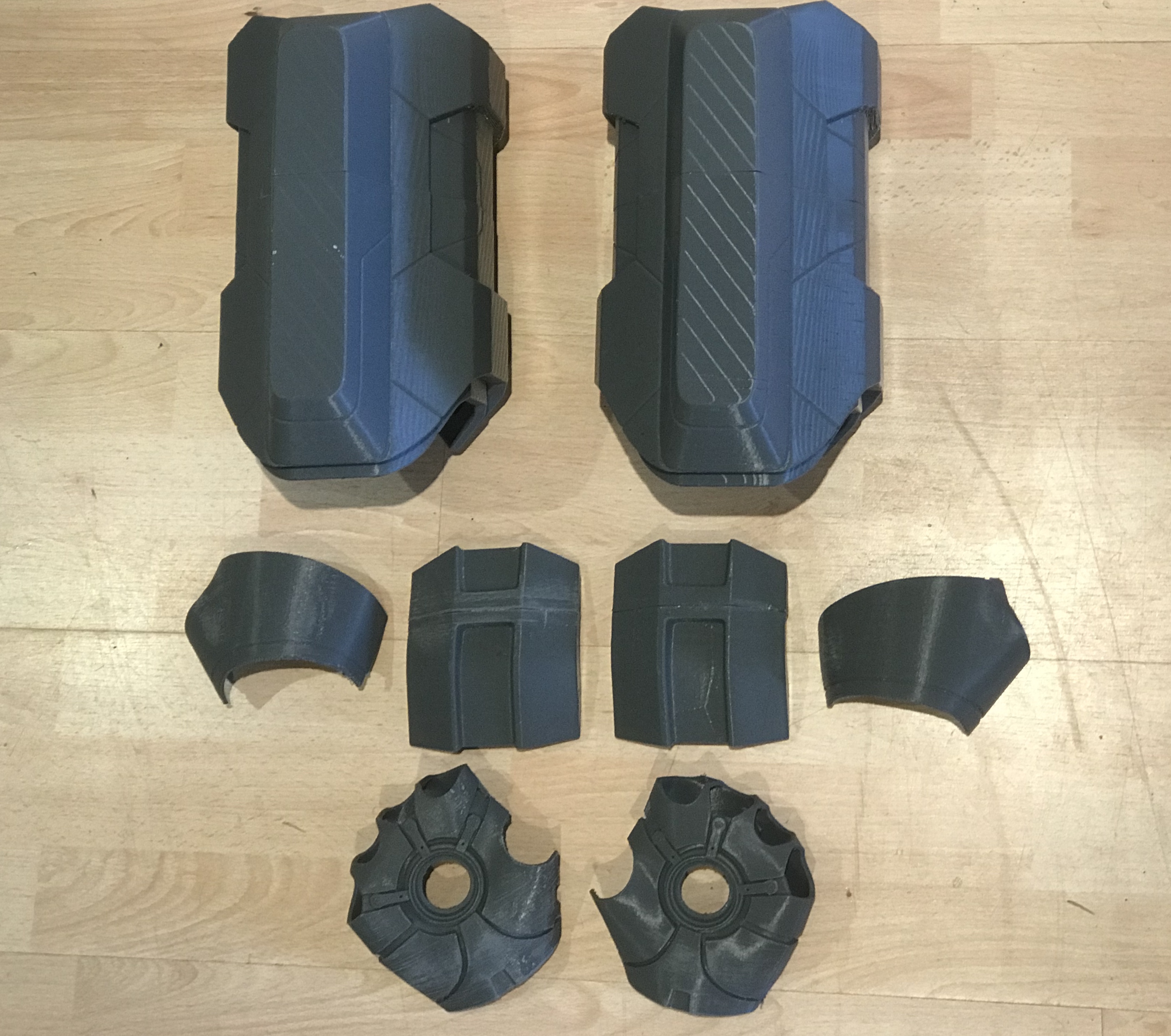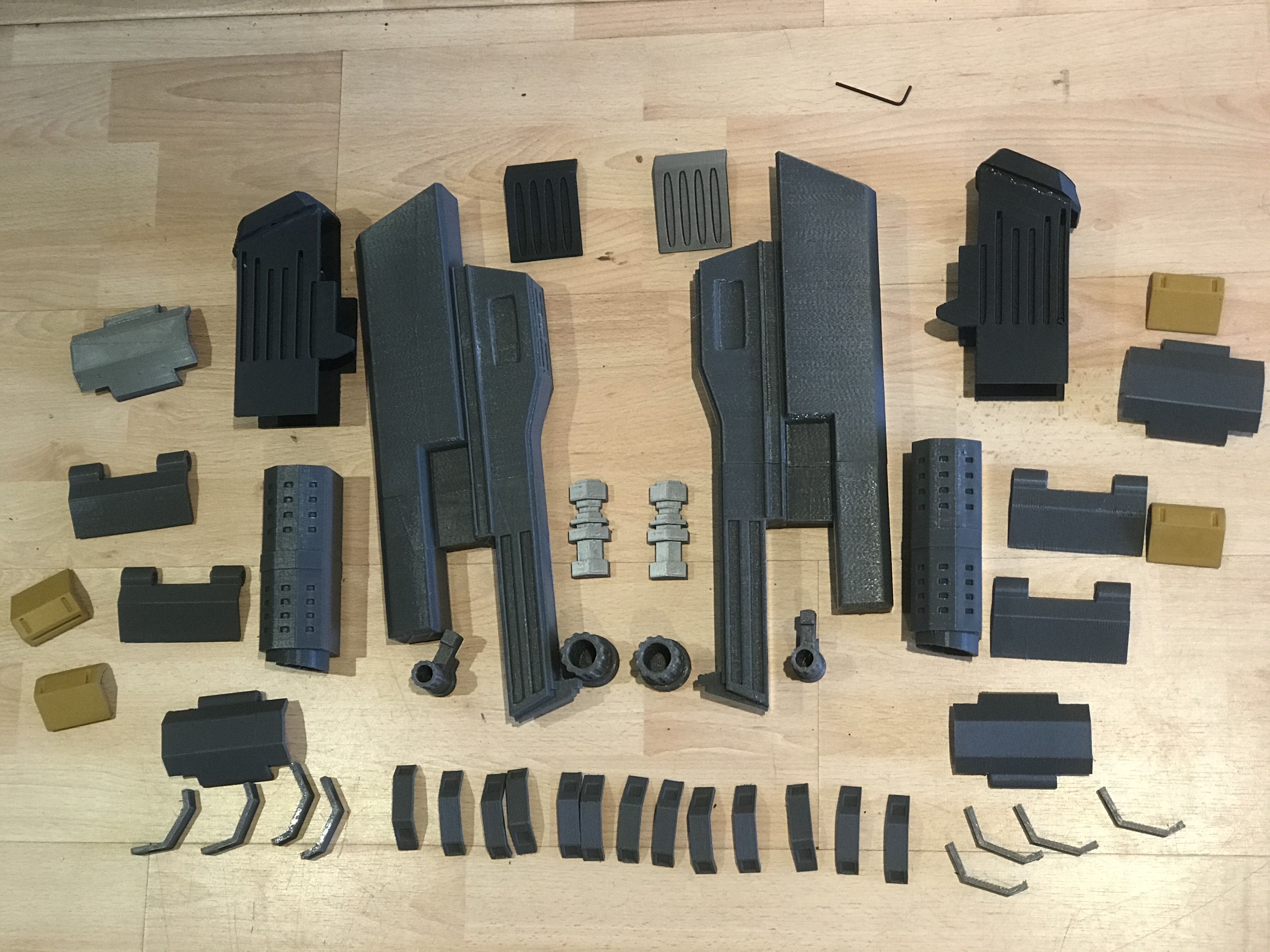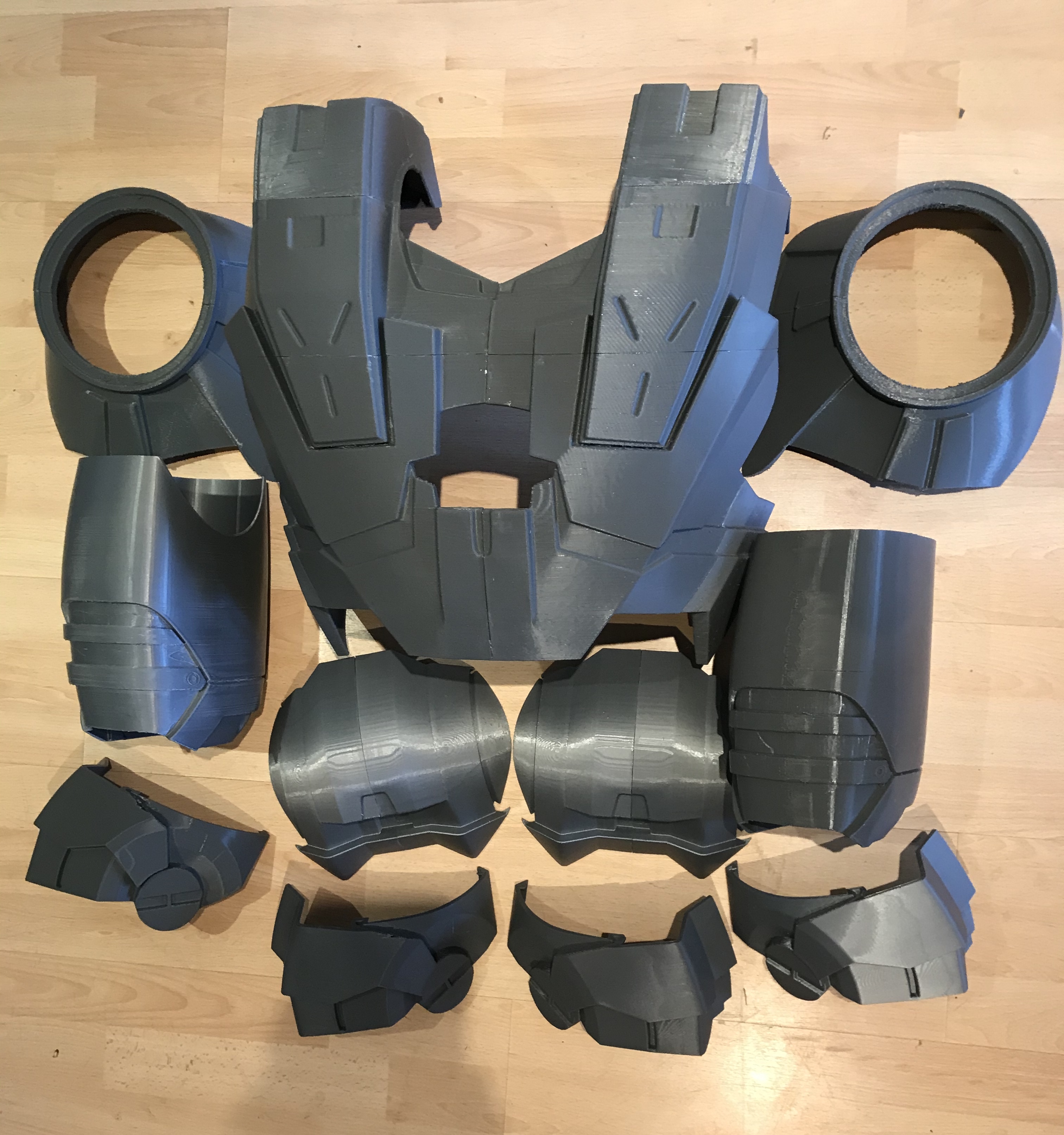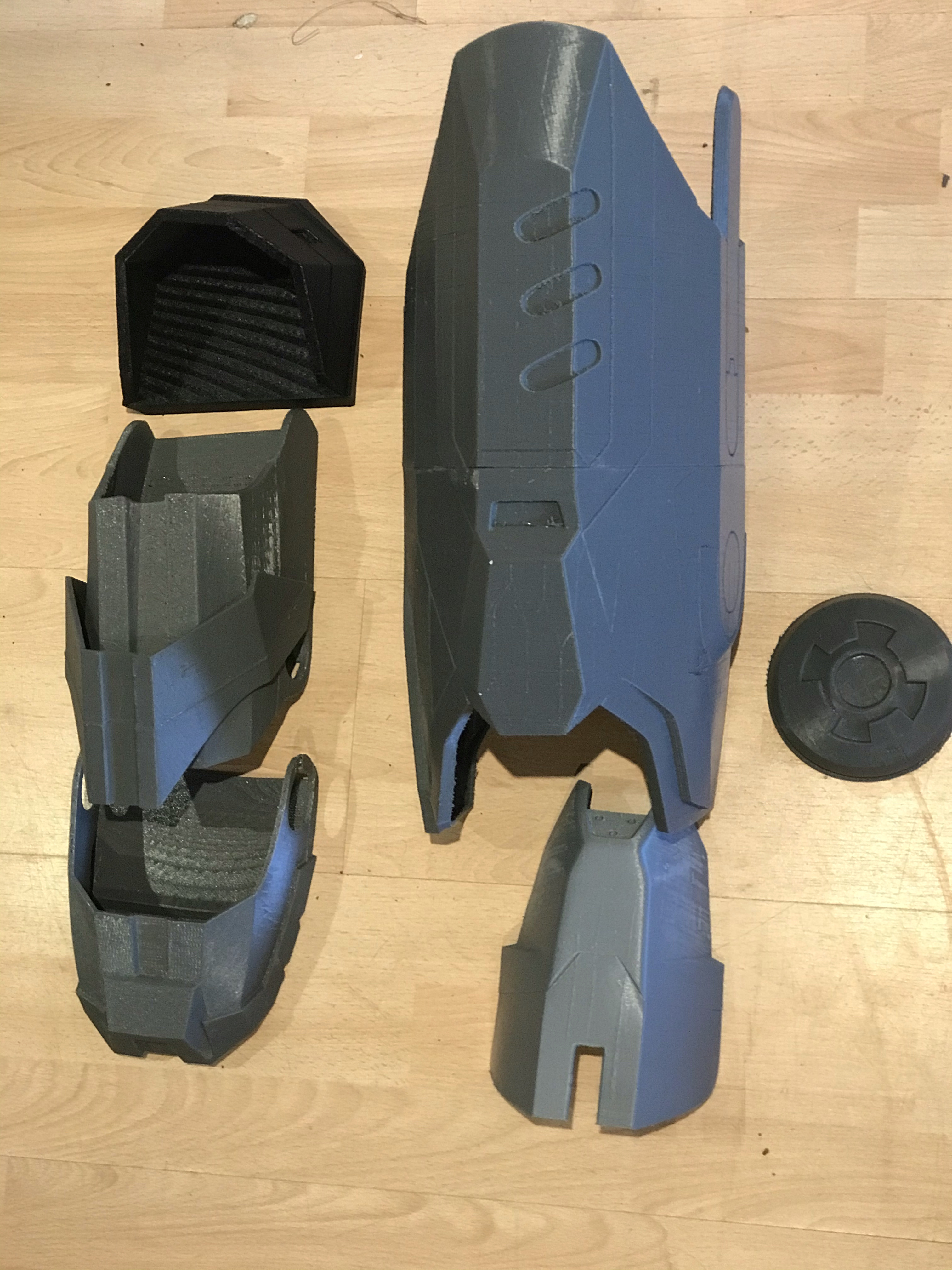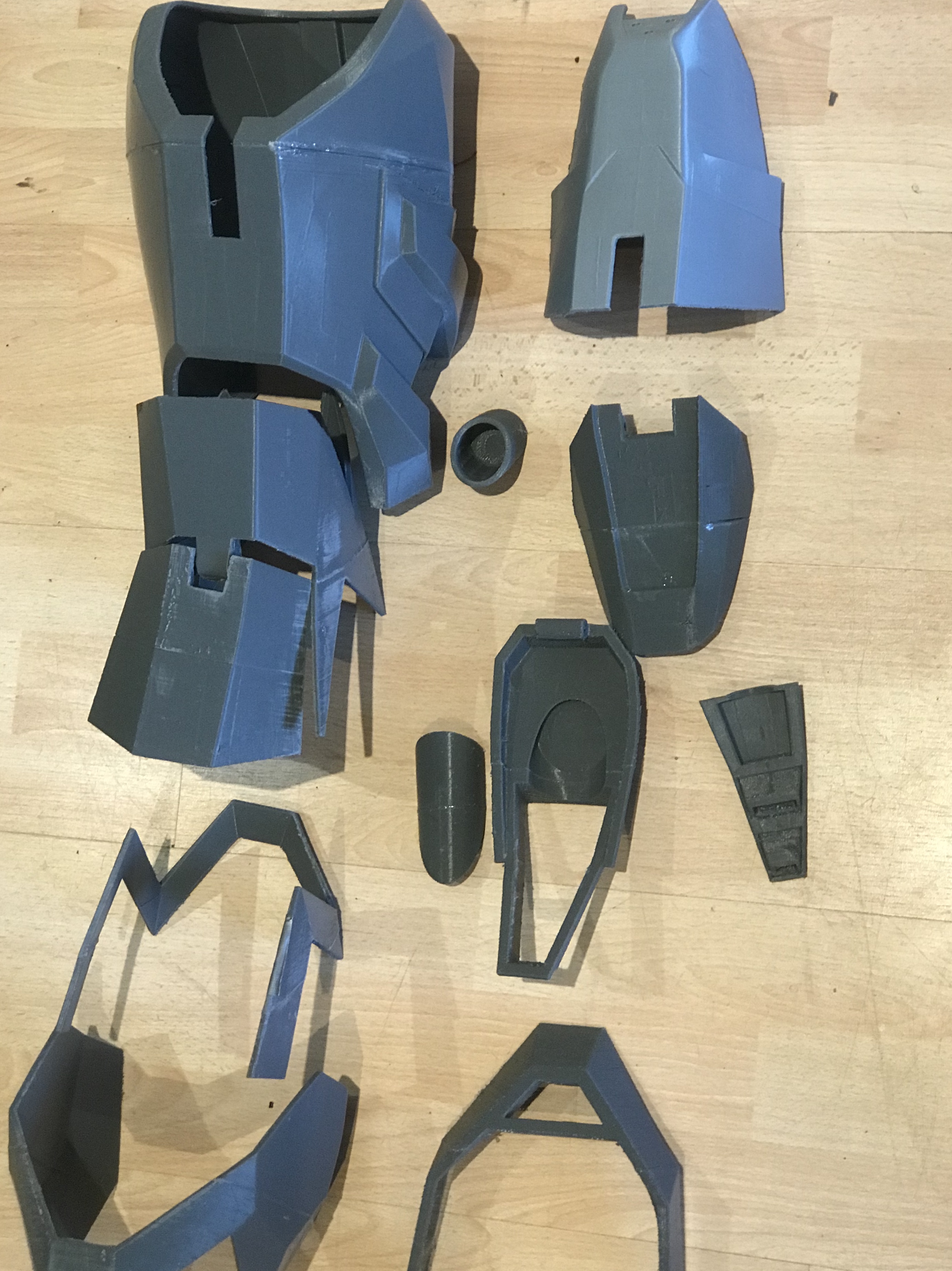 Now on to the fun part....