Well like many other people I decided to go the cheap route and make my own armor
A huge thanks to Vin Man for these templates. This shoulder I did today I would have gotten
the other one done too but my GF sniped me for some house work and now it's dark out. So
I had to quit for the day. Anyways I'll be updating this alot here in the future hope I can get
some help from everyone. My current question how should I connect them? Was planning on
riveting them together so they could kind of move better idk would that work well?
update 1
started working on gauntlets, came up with this gauntlet base, I don't know..I don't really like it
but figured i'd share it anyways, still needs some work and of course a top to it.
update 2
finished the blade gauntlet, it has only been sprayed black twice then silver I haven't weathered it yet because i'm still debating
tweaks like mabye some ornamental designs on top or pred writing on each of the layers of armor on top.
the top is just one piece of sintra for the gauntlet top, and both blades are on one piece of sintra that I bent in half and everything
else is foamies on top. thanks again for looking
*update 3*
got the basis of my chest armor done, thought i'd be further on the chest but I'm missing some materials I need. Made groin armor
out of foamies, got the base coat of silver on there but I haven't weathered them yet, and I got that rabbit fur pelt at hobby lobby
for 4 bucks! score. gauntlets finished weathering them. thanks for looking!
damn those pumas are fresh!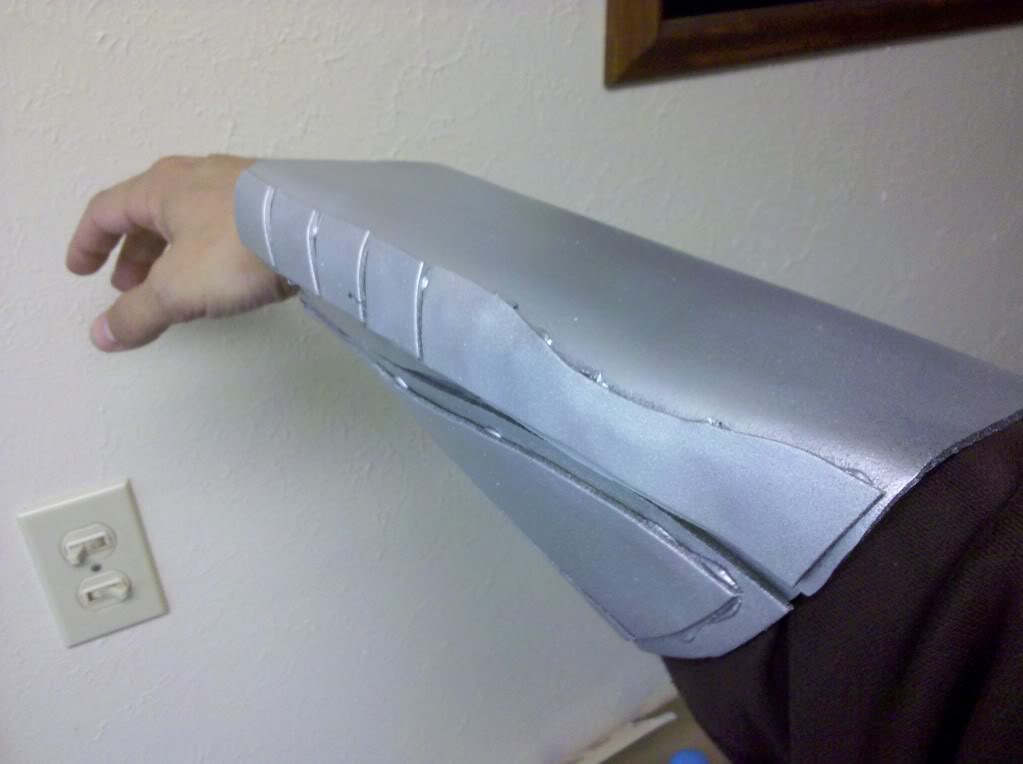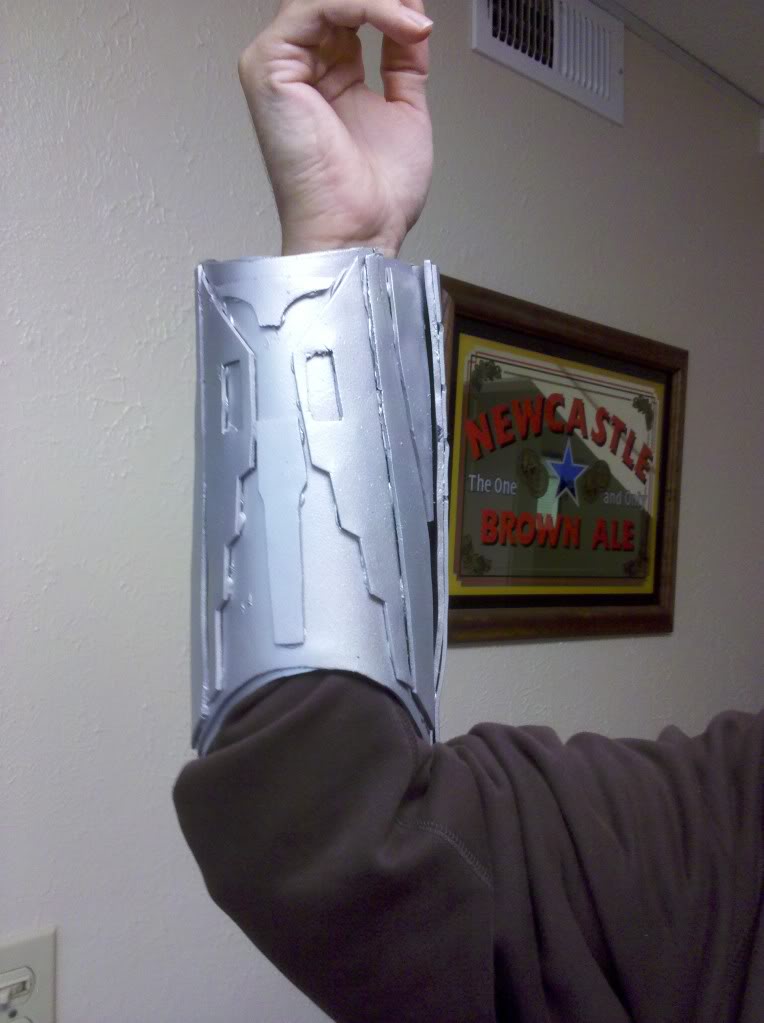 wristblades minus some weathering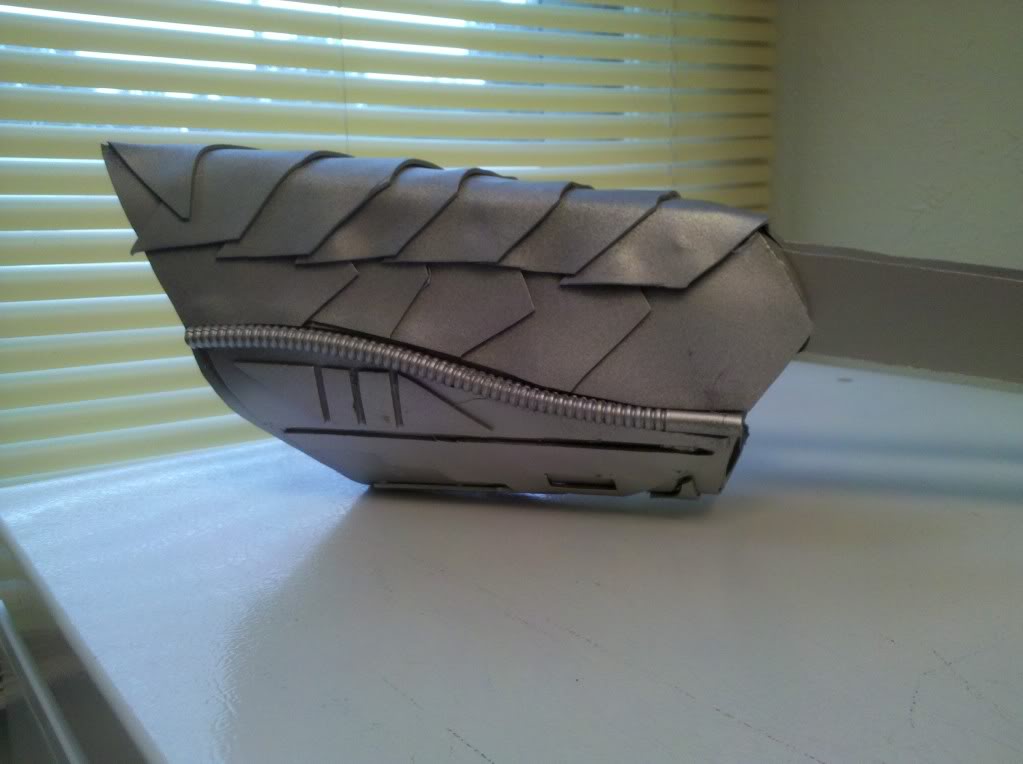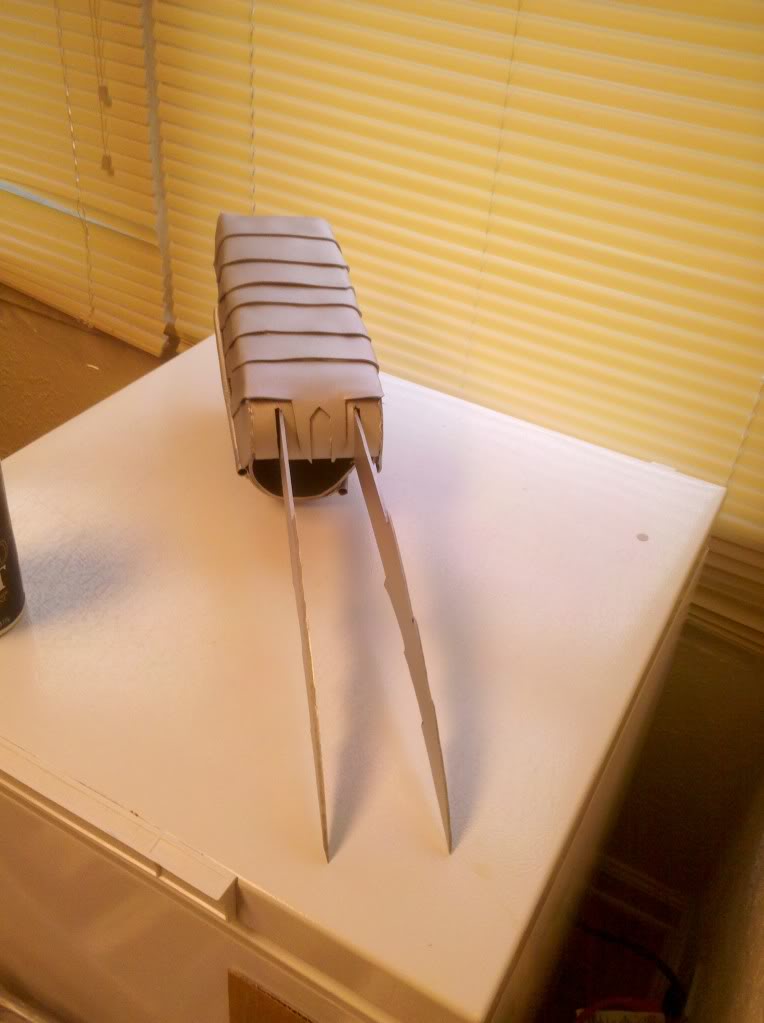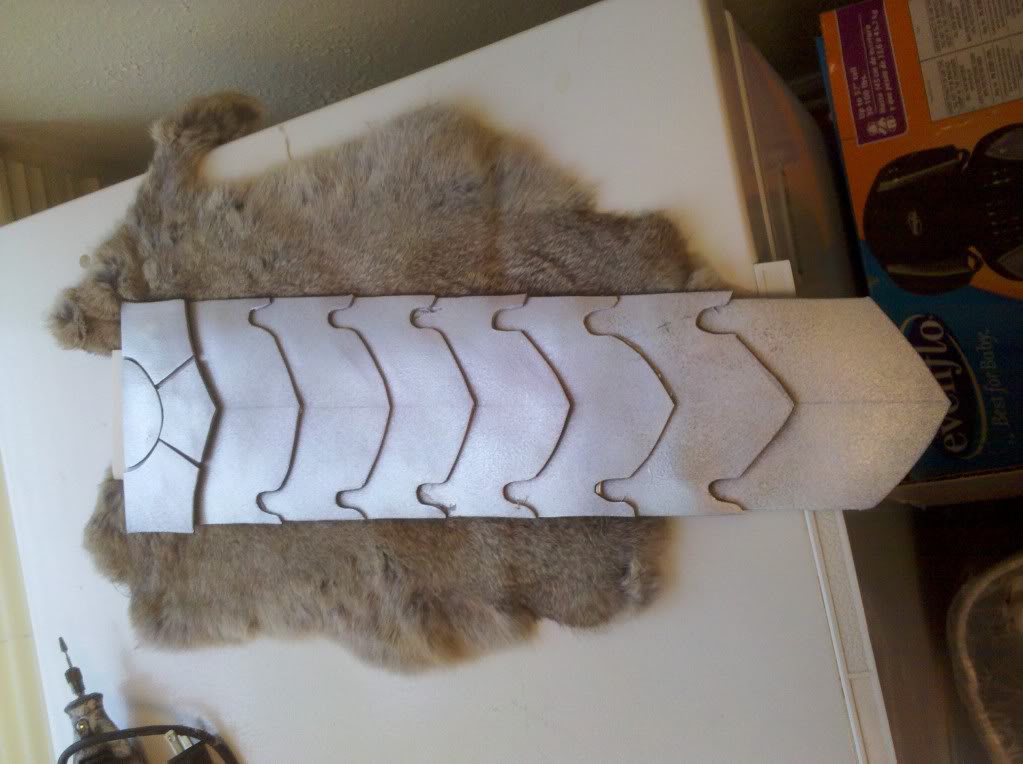 any comments or suggestions are welcomed
thanks for looking!