Well-Known Member
RPF PREMIUM MEMBER
Not a lot of progress over the weekend.
First off, my old handmade tools needed a bit of overhaul. I've used guitar string, which was nice and good, but I needed something slightly sturdier on my loops, especially for the details.
So, some brass tubing and piano wire later, I've made these new ones:
They work really great and make the smoothing slightly faster.
I've finished modelling both eyebrows and 3d modelled the nose ring, as it is more of a diamond shape than the round clay bit I've used in the past pics. I popped it into my resin printer and it came out great!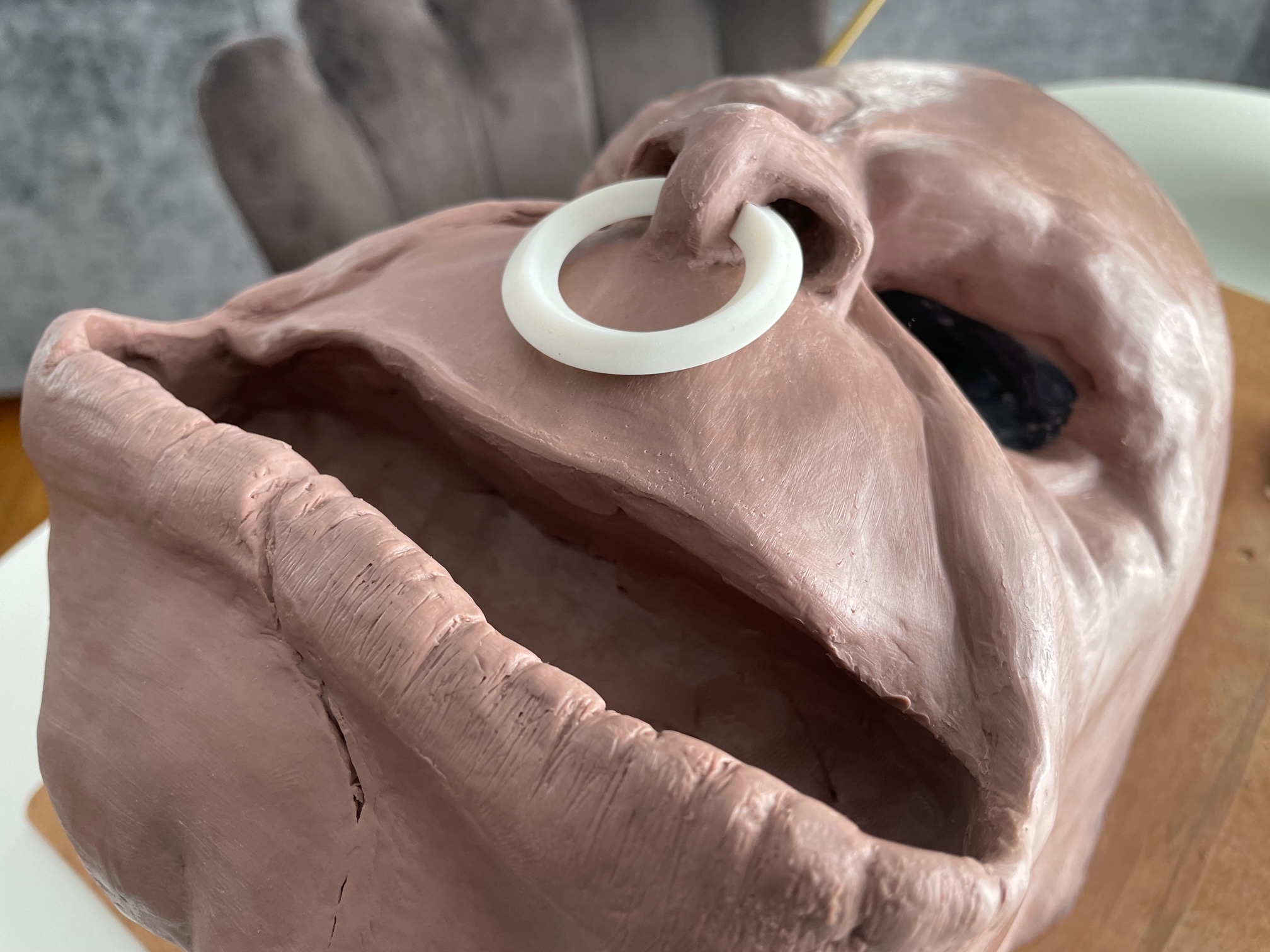 I'm very happy with that. The look is right and the size is just perfect. Now I just need to ding it up slightly and paint it.
I also took one of the teeth I had made, made a quick 3d scan (I need to learn how to use my scanner, so as good opportunity as any), scaled it down somewhat to allow for a 1-2 mm coating on the outside and 3d printed inserts for my fangs.
The main purpose is not to save on clay, but more to have a firm core inside the large fangs to avoid the small tip from wiggling when I do the sculpting.
I also added handles to them for better handling during sculpting and attached with hot glue, so they can be easily removed when it is time to cast them. I just love how isopropanol instantly removes the bond from hot glue!
Next step is to smooth out the head to the point where it is silky smooth, first a bit more with tooling, then time to break out the white benzine that works great when smoothing out. (basically lighter fluid...)
Then, time to go down the path of starting to cast parts.. I still haven't actually cast anything in my life yet...