An amazing set of armour worn by Karl Urban as Vaako in The Chronicles of Riddick.
Vaako can be seen wearing this superb costume from the scene where he is made a General for reporting the death of Riddick until the end of the film.
I told myself I wasn't going to drop any more big bucks on Riddick costumes (a quick browse of my site will show how out of hand it got!) but I saw this in person and just had to have it. The Necromongers are wonderfully designed and I don't think any of them can top the design and style of Lord Vaako's armour.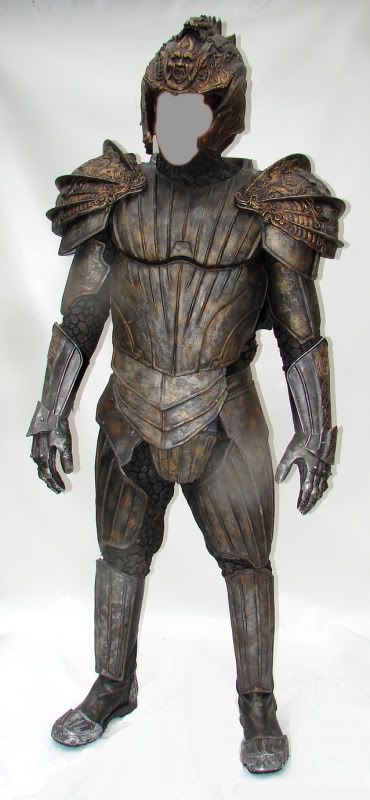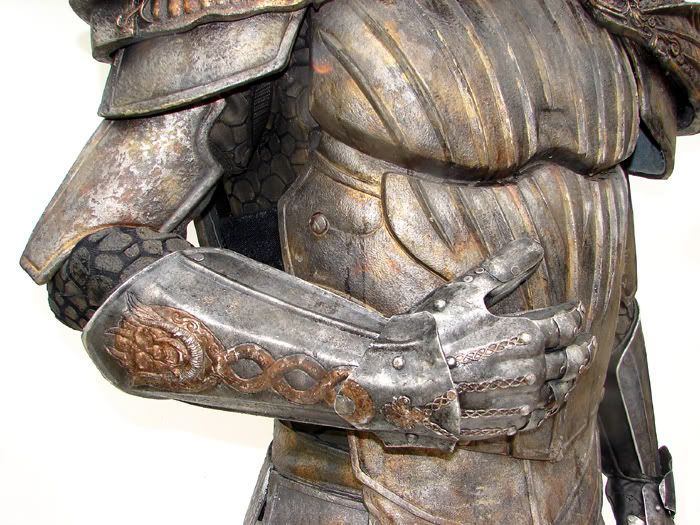 The description on my site:
As well as the fantastic gold-finish Necromonger armour plates, this costume also features a very impressive ceremonial open-face helmet that is seen presented to him by the Lord Marshall upon his promotion, ornate 'General' shoulders featured only on Vaako's costume, detailed 'scaled' undersuit and the most impressive one of a kind hand-beaten metal gauntlets with snake motifs because of the cost of production only one pair of these gauntlets were commissioned so of course screen-match to the scenes they appear in.
All parts are labeled either 'Vaako' or 'Karl Urban'.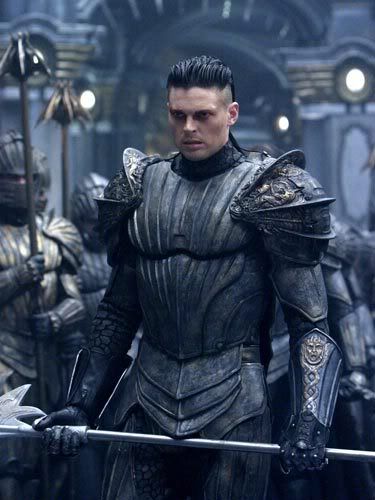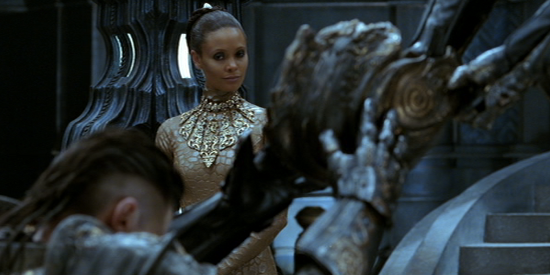 I've also picked up the axe/pole-arm weapon Vaako uses to attempt his attack on the Lord Marshall and will have pictures of that up on my site soon too!