Thor's Hammer "Mjolnir" Build (Steel)

Hi, I'm Nathanael from Brisbane, Australia. This is my first post in the RPF community.
Recently I have been inspired by the Marvel Cinematic Universe Exhibition that was put on in my city, displaying a huge amount of the original screen-used props and costumes and sets from the MCU. This was all possible because Thor: Ragnarok was filmed in Queensland and the Queensland Art Gallery (QaGoma) used the public excitement and momentum from the film to do the exhibition. I was able to see so many amazing art works and props and sets. Really inspiring! Thor is a favourite of mine, also I think it's cool that Hemsworth is an Aussie. I also went to a LEGO expo with my boys, and we built a quick Hammer together out of LEGO. After these events I was all inspired to build a real one out of steel.
Anyway, I thought it would be great to have a crack at building Thor's Hammer out of steel. I think it's a rad prop, and pretty iconic. I am a metalworker/designer/illustrator, and thought combining the experience I have would be a great way to do this project. Originally I started out just wanting to build something that looked like it and not be too screen accurate, more of a proof to myself that I could actually build it, so that meant a few details didn't end up as accurate as I ended up wanting. But in the end I was happy with the finished result, and the everyday fan probably wouldn't notice the difference.
It was such a great learning experience, filled with trials and lots of errors, and took quite a significant amount of time to complete considering I was making it all up as I go. The finished hammer is 1:1 scale, made of 2mm and 3mm steel sheet/pipe, leather and one small piece of PVC. It weighs 4.6kg, and is quite hefty to swing around - the weight along makes it feel intimidating.
I'll post the finished piece first, then gradually post the build process for those who may be interested.
I'm looking forward to the next project, have definitely caught the makers bug.
SaveSave
SaveSave​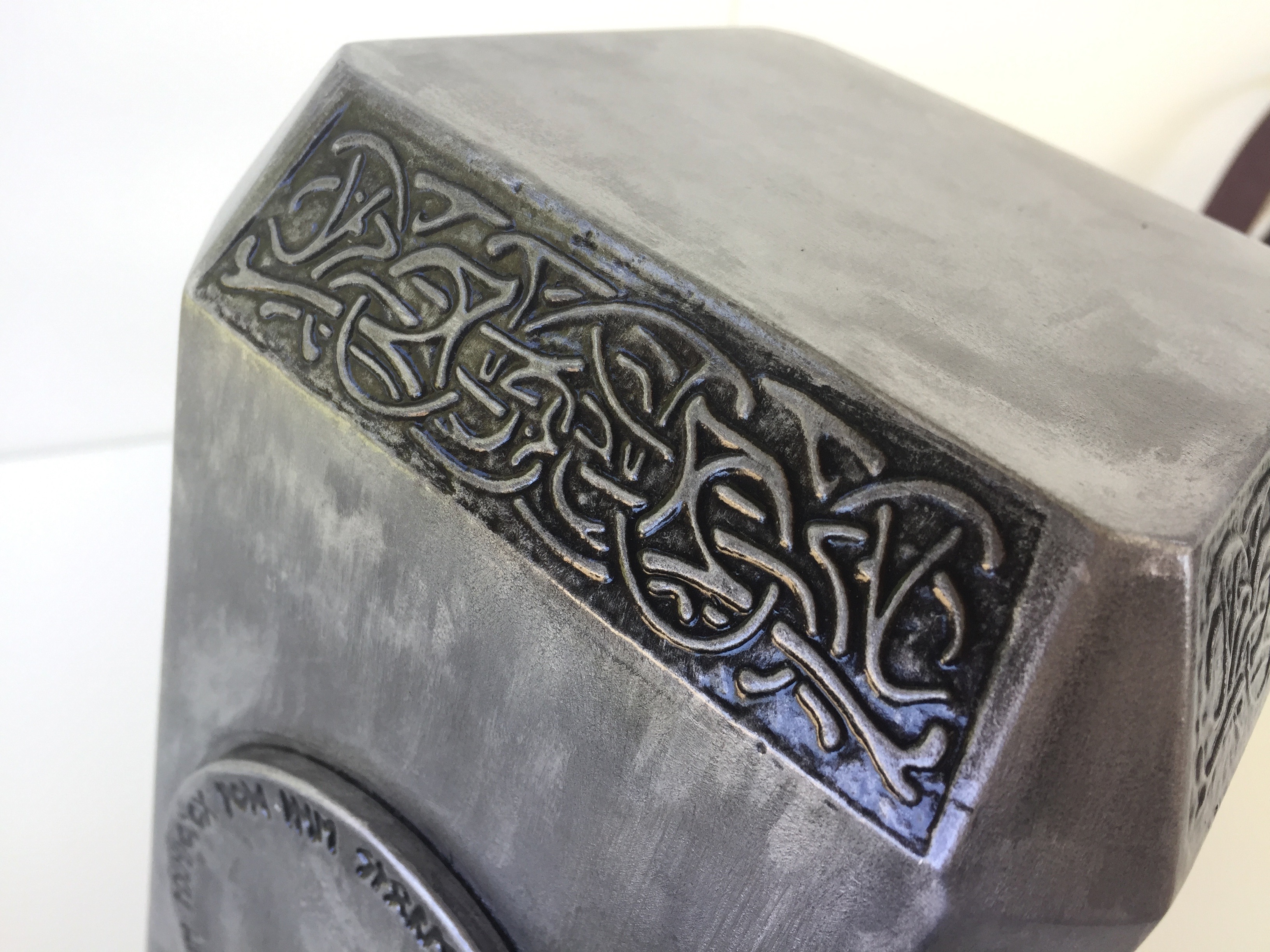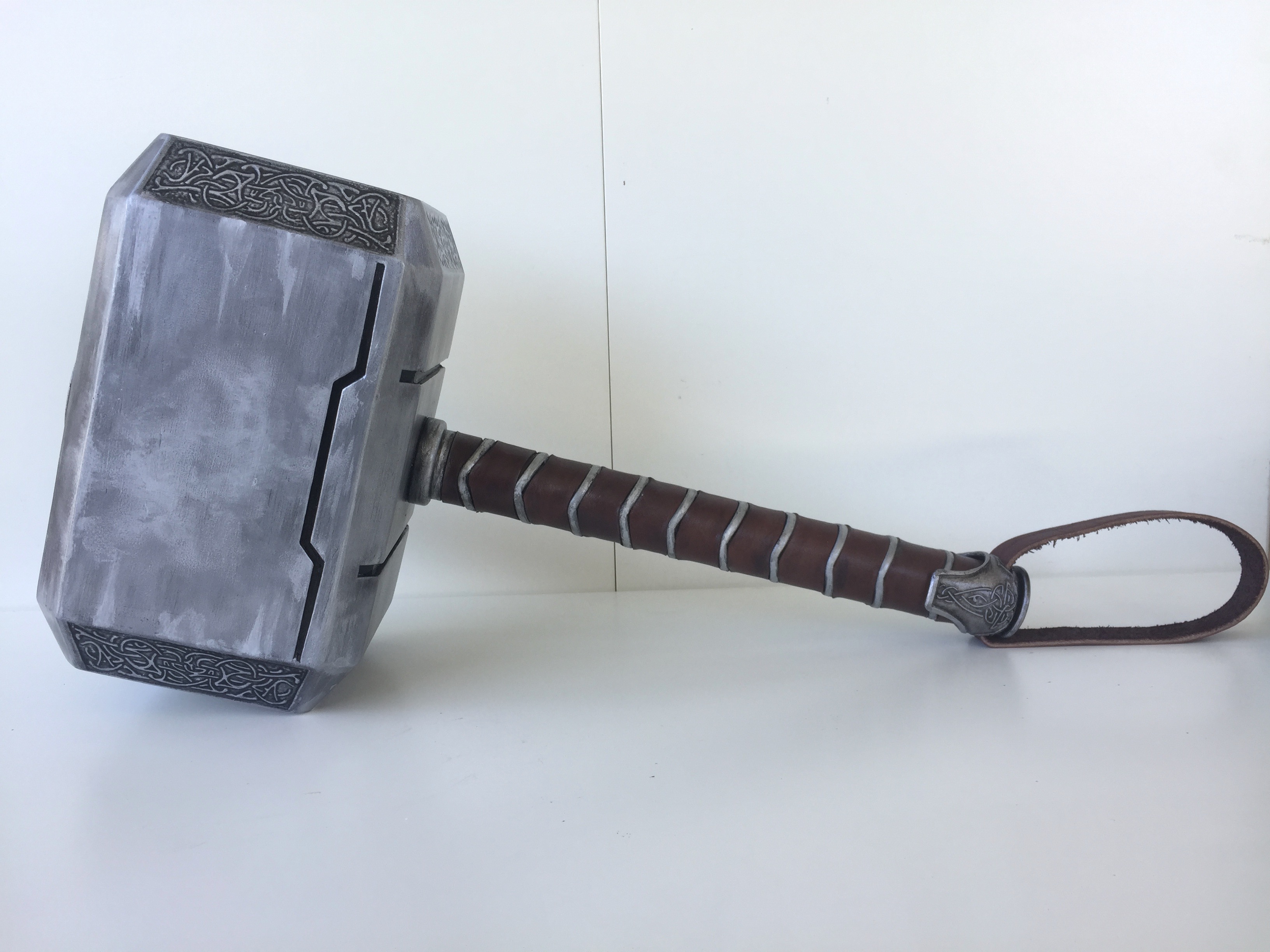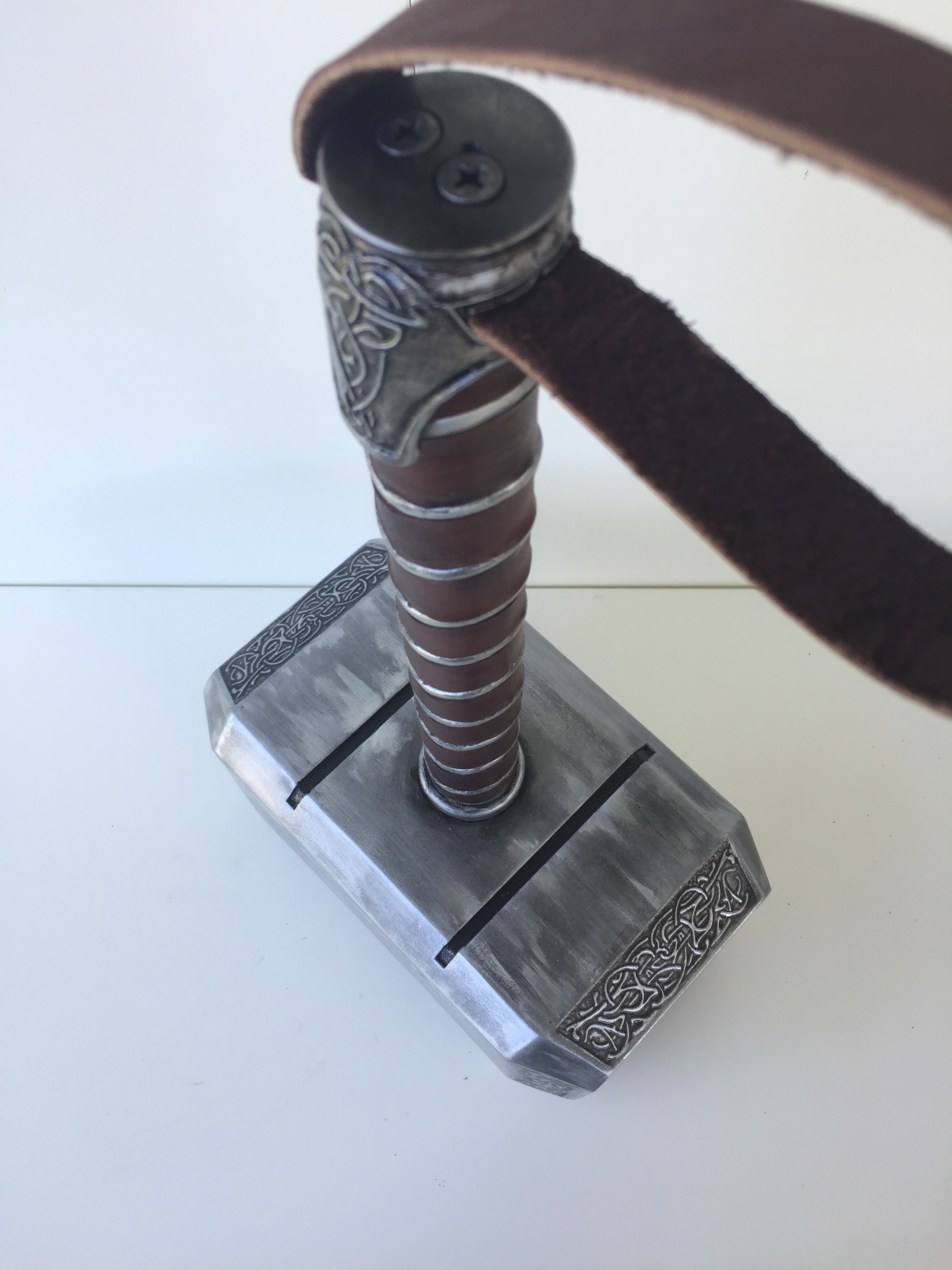 Last edited by a moderator: