Hey guys and gals,
Been working on my suit for a couple months now and figured I should start my WiP thread. Concept is a predator that crash landed on a uninhabited forest planet and was stranded without communication or a means to escape. Having been on the planet for decades, his armor and weapons started to decay or be destroyed by the various wildlife of the planet. Planning on doing duel blade gaunts, with one blade broken off, so its only 3 blades actually on the wrists, then take the broken off blade and turn it into a makeshift dagger that he carries around. Have a couple other pieces of armor and weapons that will be either destoyed or modified, but don't want
to give away too much.
Pictures of what I got so far (more pictures on other page(s):
AVP Undermask courtesy of SeaHunterr.
AVP style armor: Thanks to Pdisk, made my week man.
Note: The camera flash makes the re-painted armor look alot brighter then it really is.
Backpack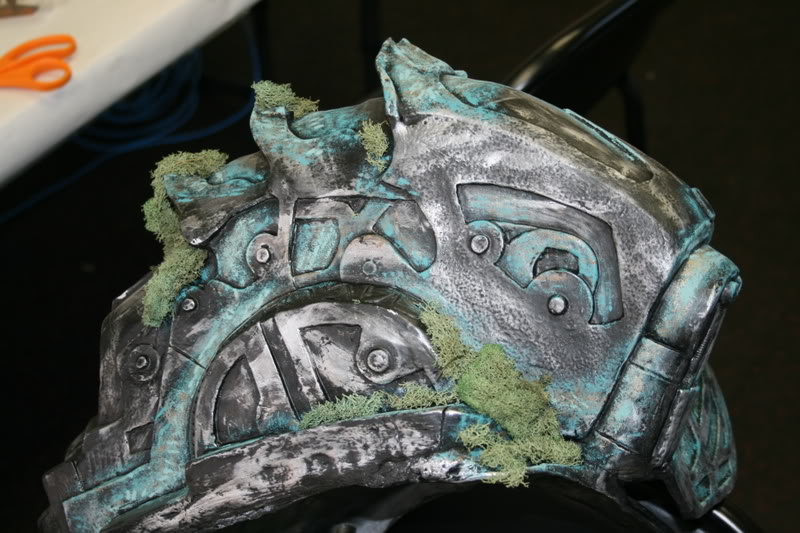 Shoulderbell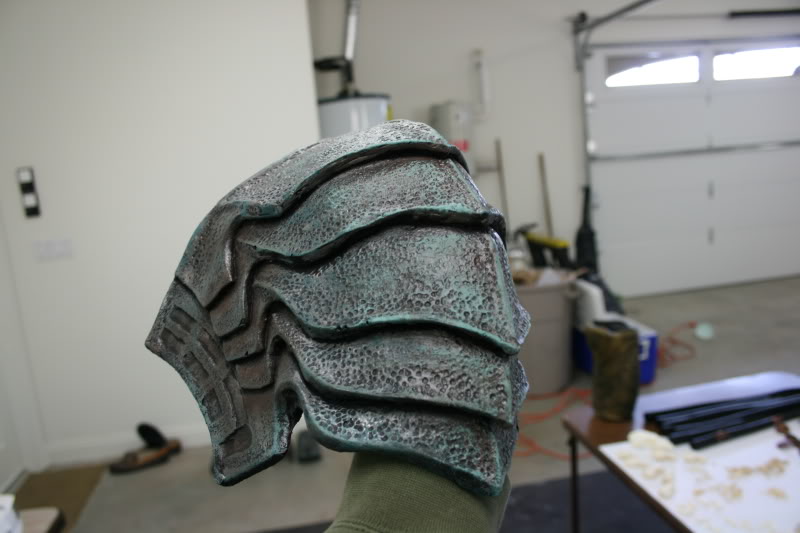 Gauntlets
Bicep Armpr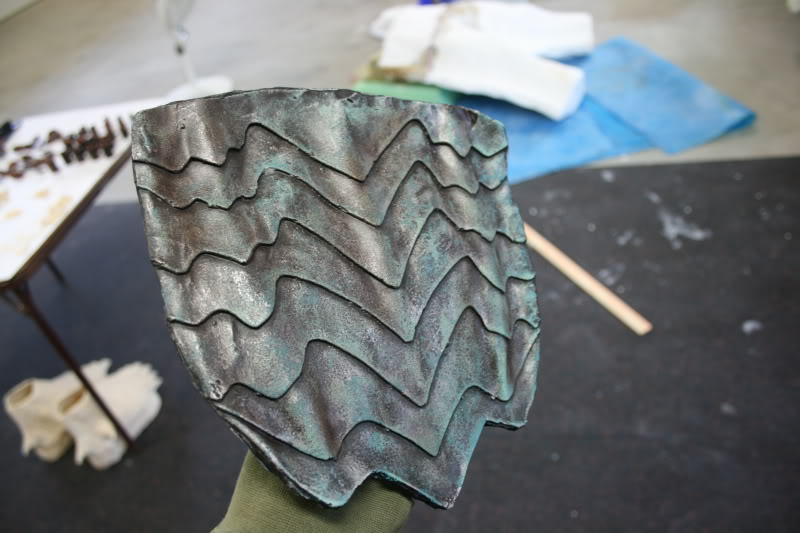 Shin Armor
Half my duct tape dummy, my dad (Elder-One) loved this part... 40 Bambooie Dreads: Thanks of course....to Bambooie xD