Master Member
RPF PREMIUM MEMBER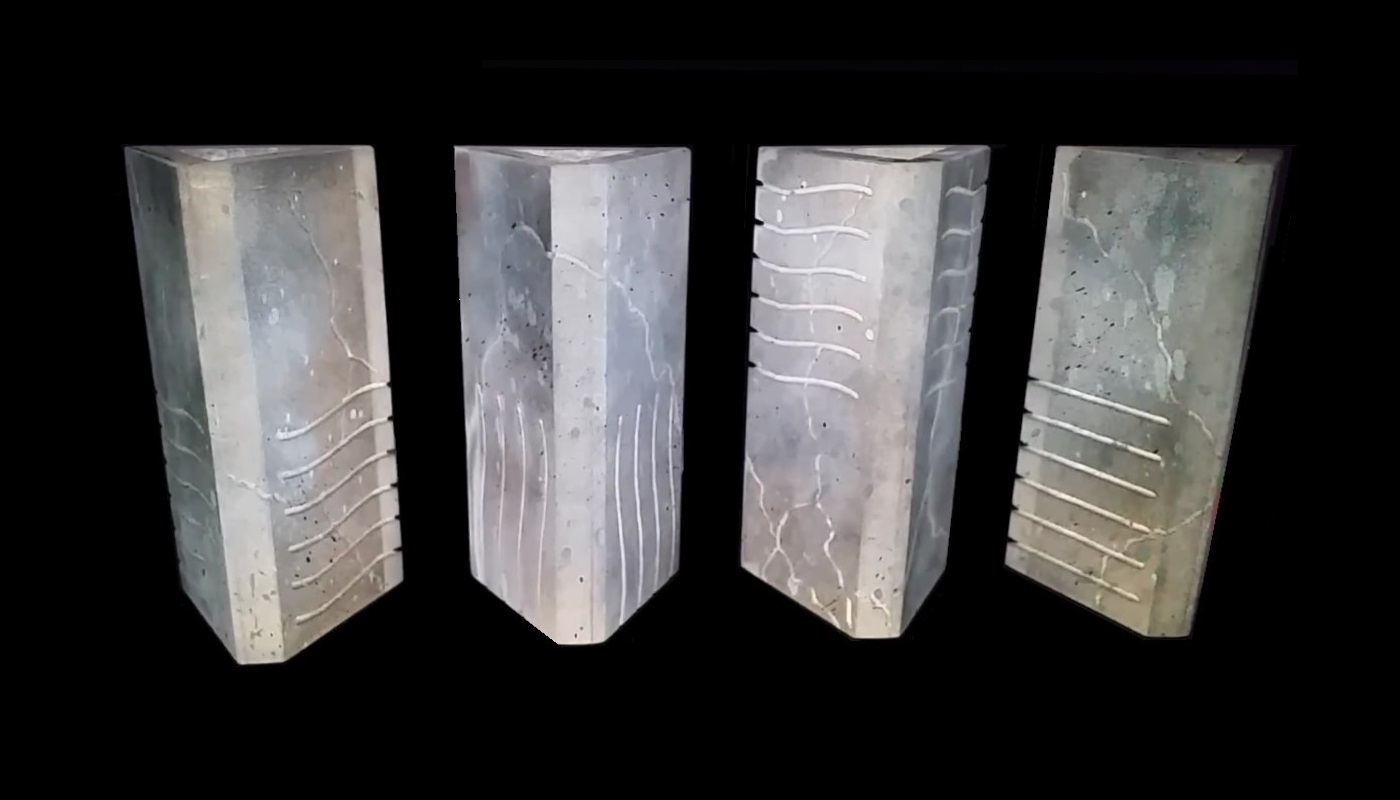 I do believe this year marks the 20th anniversary of THE FIFTH ELEMENT. I missed it in the cinemas back 1997, but was lucky enough to be able to get a private screening in a cinema because I knew the cinema owner and he had kept the film. For those that don't know, when cinemas ran 35mm film, each print was worth about $10K, yet prints got "lost" all the time and were just written off. These days, it is all digital and there is no chance you can lose a film.
THE FIFTH ELEMENT was always one of those films that had freakishly huge success at the box office and on video and today is part of the pop culture. I loved it from the first day I saw it in the cinema and raced out to buy it on video as soon as it came out. It was my first DVD and probably one of the first Blu-rays I bought. I don't think it was meant to be the success it was and of course, there are so many cool props in this film.
One prop I've admired and always wanted is of course the Element Stones.
This build is going to be a WIP and budget build - famous last words.
This template was first posted in another build thread and I have decided to use it for mine.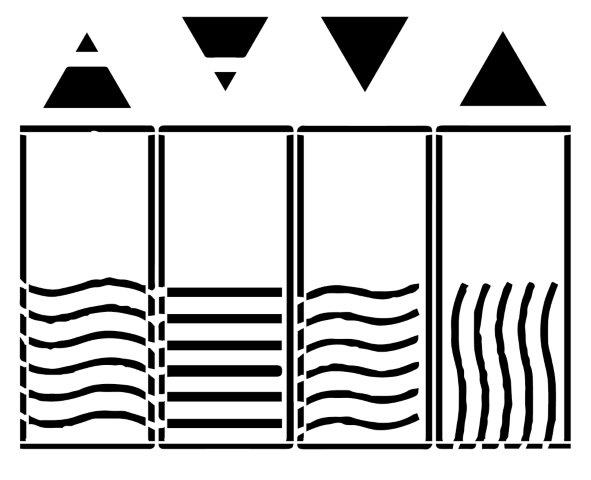 Using this template, I started my own set of stones. I never used to hoard until I came here and where I have learned the value of keeping bits and pieces and all my scraps. The problem is, now I can't bring myself to throw anything out, so I decided the best way to "thin out" my stash was make things I have wanted for a while. This both uses stuff and doesn't cost me anything. A win/win.
Hand cutting sucks and so the only part I am actually happy with is AIR and maybe EARTH is OK as well. These are cut out from 3mm Perspex and then glued (using Weldon#3) to a 2nd piece of 3mm. This way I have constant depth to each line.
I am not 100% sure which one is actually AIR and WATER, but as it turns out, the same part reversed can be used for both. I had also asked why FIRE only has 5 strips and not 6 like the other 3 stones. Well it seems that they used the same template and 5 is all that will fit. So this is my plan anyway.
A quick stand up for size and these are bigger than I initially thought.
If money was no object, I'd have these part laser cut. Given I am unable to do that for this project, the easiest way to replicate the same details is to mold and cast. What I am hoping to do here is be able to create a reversed part so that AIR and WATER are the same, but reversed. Also FIRE might be able to be made off the same part, then cut down to have only 5 lines.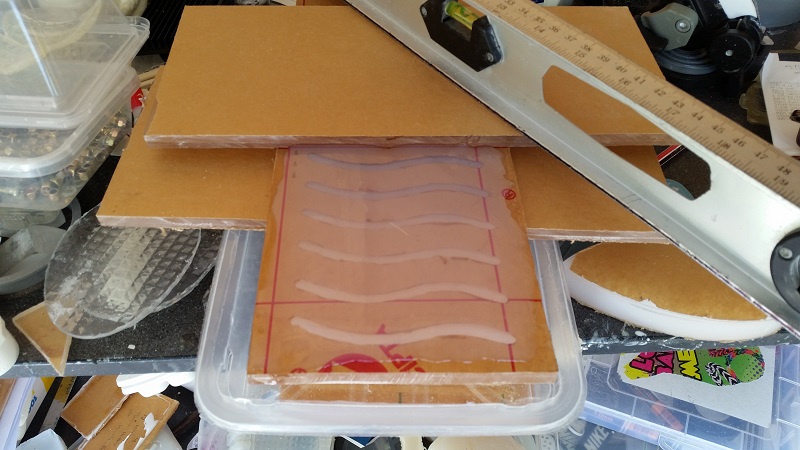 Given today it bloody hot again, I should imaging that is "6 hour cure time" silicone will be done by the time I am finished posting this.
More to come, stay tuned.
Last edited by a moderator: