Sr Member
RPF PREMIUM MEMBER
A few months ago, I received a fiberglass Vader bucket as part of a trade with another member of the RPF. He had sent me pics of it before that so I knew that the lid was a recast of the Rubies Supreme plastic helmet, which I already have. According to him, he bought it off Ebay and wasnÂ't too happy with it. I thought, what the hell, itÂ's fiberglass so I agreed to the exchange (it was for a Grail Diary prop replica I made).
When I received it, I was surprised at the way the helmet was put together. It was really sloppily assembled. It was obvious to me that the recaster didnÂ't even bother to clean his cast before painting it. So there were a number of areas where the burrs were painted over. Here are some pics of the helmet out of the box: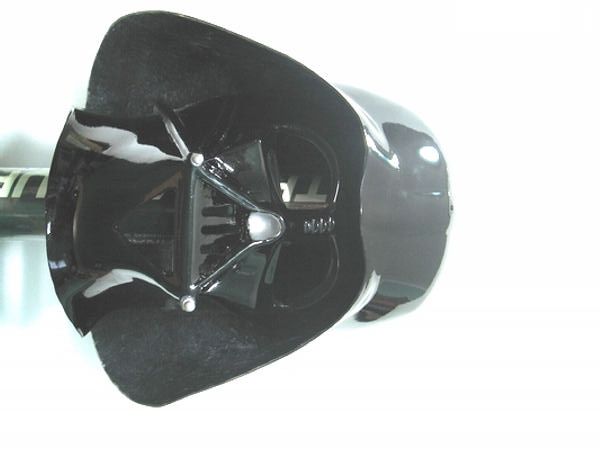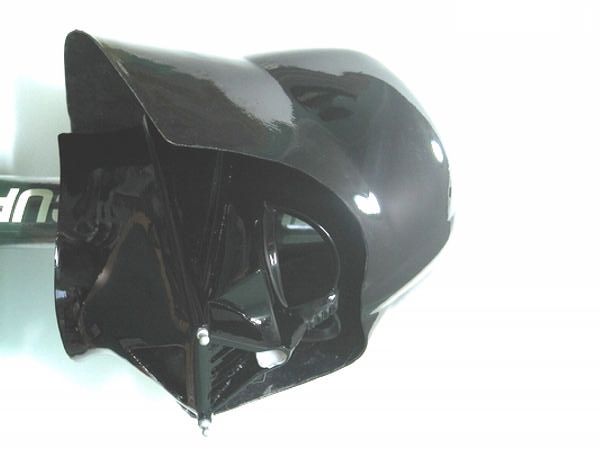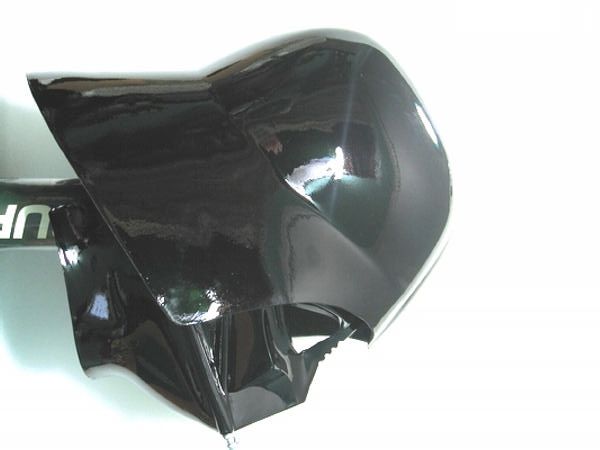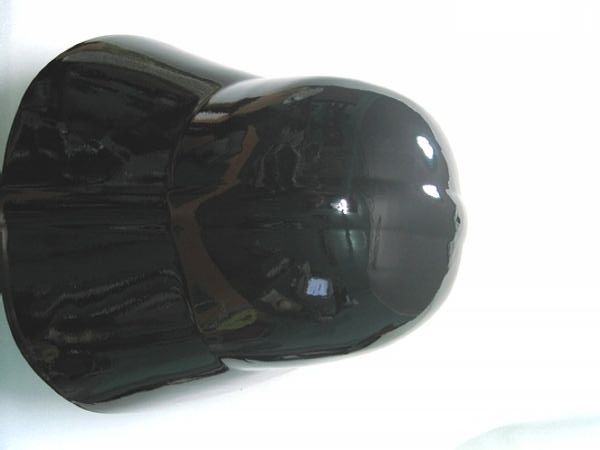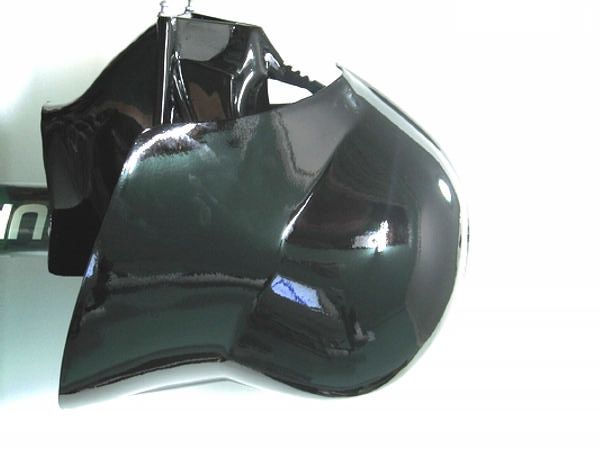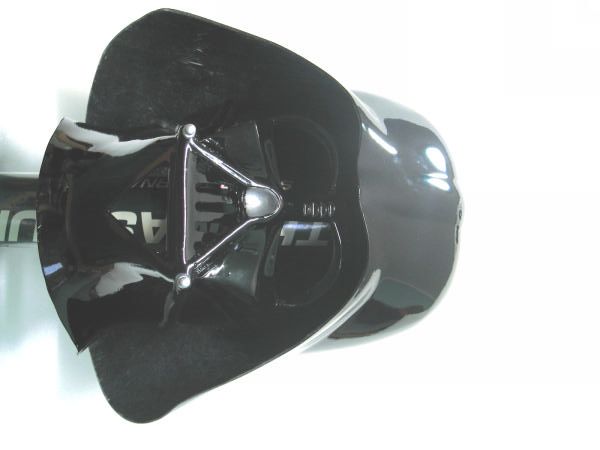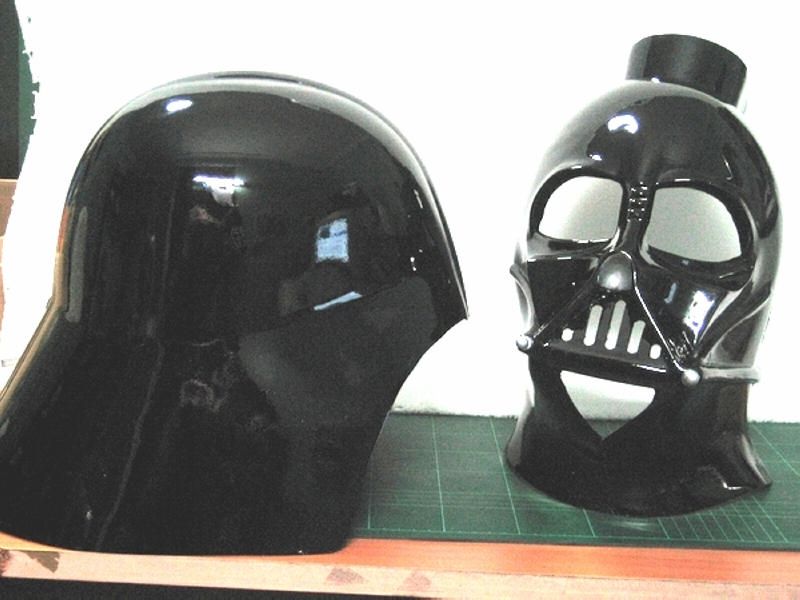 From a distance it looked acceptable, but in close-ups it was absolutely atrocious. HereÂ's an example where the burr was painted over: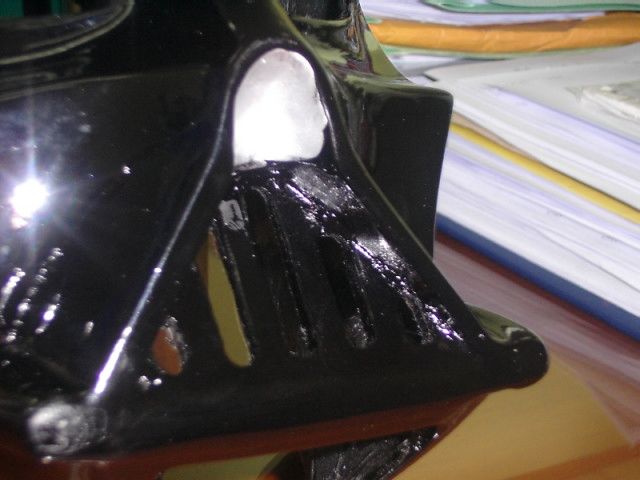 The recaster also didnÂ't bother to change his mold. Basically what he did was make a mold out of the Rubies helmet as is, save and except for the eye slots, which he filled to enable the lenses to be slotted in from the inside instead of outside. So the flaws of the Rubies remain with this recast as well, e.g.
(1) Fourth slit on the nose ridge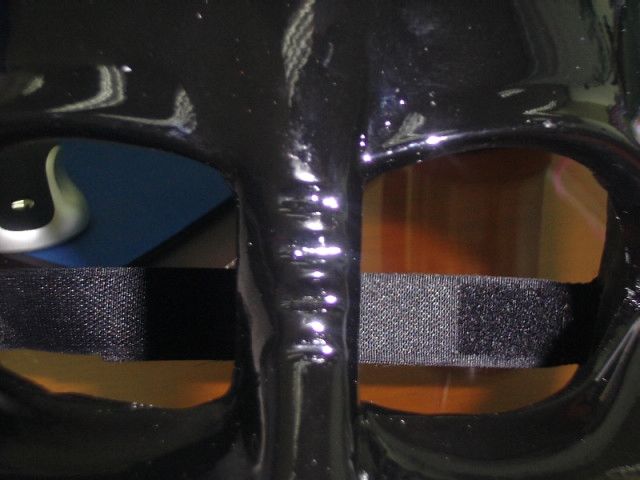 (2) Rounded vents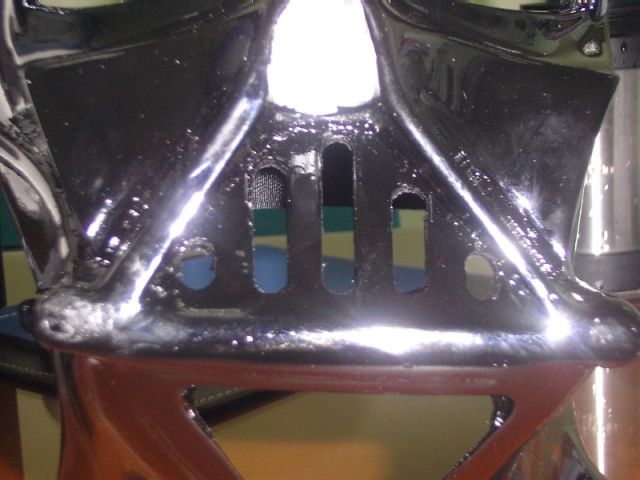 Also, the chin area appears very uneven; it was thicker on one side. I mean, itÂ's a given that the OT Vader lid was assymmetrical, but this is taking it too far.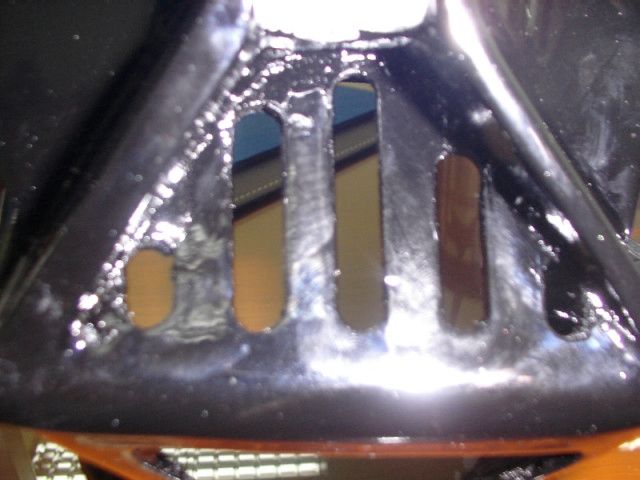 And donÂ't get me started on that neck flare.
On a final note, it was painted (unevenly) thoroughly in gloss black, ROTS style, which was not the way I liked it. IÂ'm an ESB Vader guy.
So, I had a dilemma. In my hands was a very poor recast fiberglass helmet. I want to modify it to be better, but I didnÂ't have the tools and the necessary fiberglass modding expertise. So I turned to someone I knew had the ability. I sent the faceplate to my pal, Saberfreak while I worked on fixing the dome.
Â… to be continued