Master Member
RPF PREMIUM MEMBER
With the huge success of the movie opening weekend and the bevy of Star-Lords kicking around here, I figured it was time this got thrown together. I would like to use this thread to pool our resources to decode one of the most detailed costumes I've seen around!
Knowing that just about every piece is custom, we can at least try to figure out fabrics, hardware, colors, etc. to help in putting together some pretty great, accurate costumes.
So let's start with what we know: custom, custom, custom. Marvel has been moving in this direction for quite some time, and it certainly isn't making our lives easier!
Here's a quick video showcasing some of the pieces with commentary from the property master and costume designer:
If you have seen the film, you know there are three distinct looks the Quill has: the trench seen on Morag, the short jacket used throughout the film, and the third act uniform utilized during the final battle.
Trench:
Short Jacket: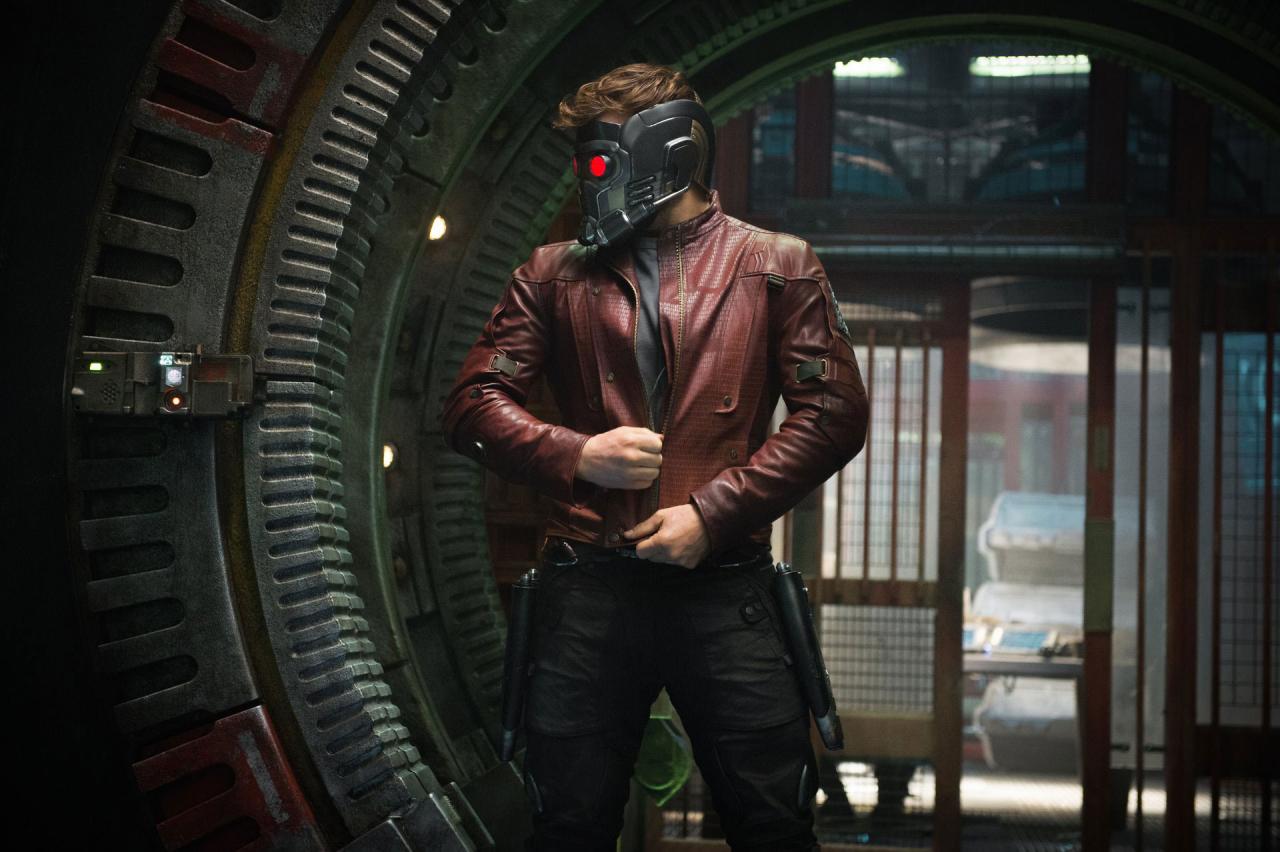 Arclight Display photos courtesy of Willie/alienscollection.com
​Third Act Uniform: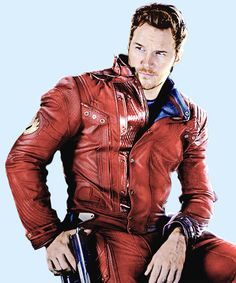 As you can see, all three jackets have very distinct differences outside of their color. Construction, fabrication, and details are all over the place! For my own costume, I'm first focusing on the short jacket. Just like the majority of Star-Lords out there, I purchased the replica (found on many different sites, I picked mine up on ebay)
My plan is to use the jacket as a base and rework some of the details to bring it just a little bit closer to accurate.
Lucky for us, the trench costume and the short jacket costume are pretty much the same with a few exceptions (other than the jacket). The shirt, belt/holsters, pants, and boots are all used for both looks. The trench costume has the addition of gloves. Quill also carries with him a sling bag worn cross-body with both of these costumes.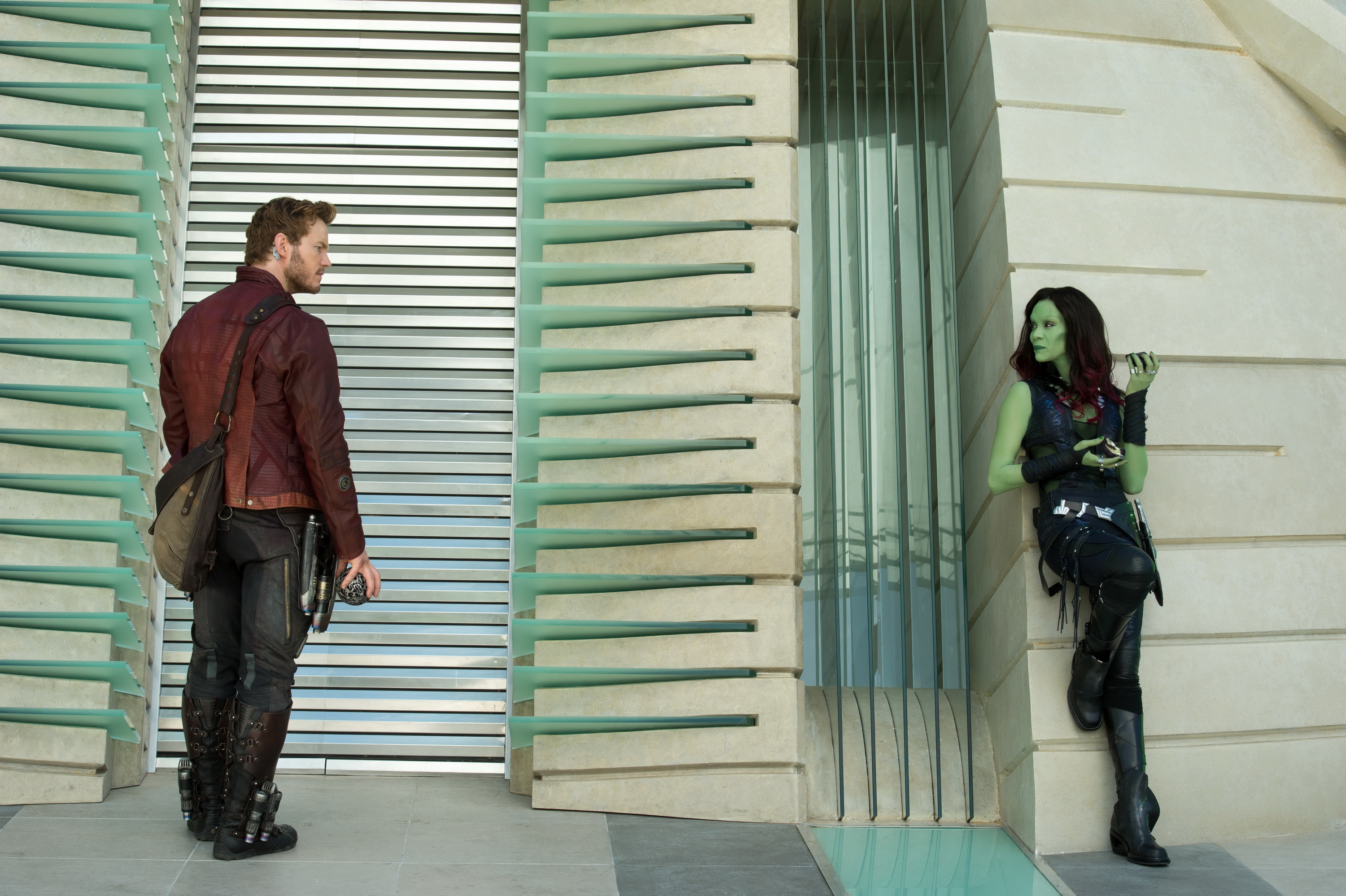 This is the best image I have found to show detail of the jacket, sling bag, pants, and boots.
Next, let's take a look at the shirt.
As best I can tell, it is similar to a pique knit in a steel blue/grey color. It has a custom wide ribbed collar, and some mesh-like panels on the abdomen.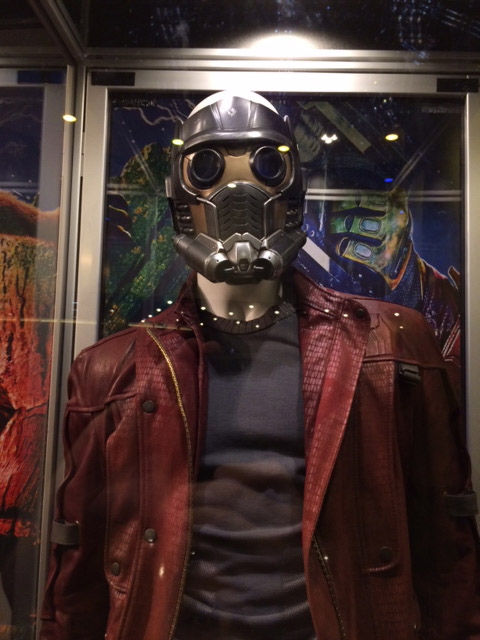 Many people have gone with a basic long sleeve Hanes T-shirt in a close enough color. I was able to find a short sleeve pique knit tee that looks pretty close in color. I would like to add the collar detail and mesh panels, but I don't think I'm likely to find fabric in the right color to add those details.
On to the pants. OH the pants! These things are a beast. So many details and multiple fabrics.
Referencing the same image above that shows the back of the pants, it looks as though the exterior panels are made from a waxed cotton/canvas and the interior panels are possibly a cotton twill or nylon/cordura. There is the same type of zipper, which appears to be nonfunctional, that is used on the short jacket. On the front of the pants there are two panels at the top with a faint ticking stripe stitched in, an extended flap closure, more panels, straps, and snaps. You'll also find the rocket controls mounted to the outside of the knee. At the knee there is also what looks to be some pleated horizontal panels. On the hips are leather padding, similar to motorcycle pants body armor. This is where the quad blasters sit while holstered (more on that later)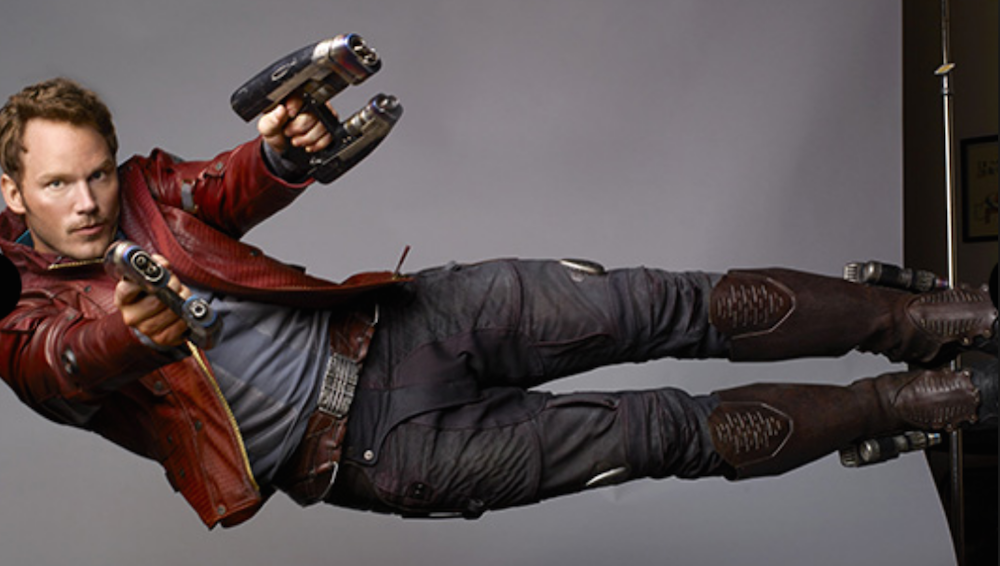 I am waiting on some fabric samples of some waxed cotton canvas to see how I like the color, and I'm also waiting on some black cordura to arrive. My plan is to make these completely from scratch. Should be fun! (even my wife who sews often doesn't think she can do it--I got this! :lol)
Moving down to the boots. We have already determined that the soles come from a pair of Skecher's Diameter shoes, though which exact model I'm not sure. It would appear they added the soles to black knee high boots, and then added custom brown leather spats over the front.
Again, referencing the image above of the back of Quill, you can see all the detail of the back of the boots and spats, how they are connected, and where the rockets sit.
Speaking of rockets, let's talk accessories!
Helmet, quad blasters, Walkman, belt/buckle...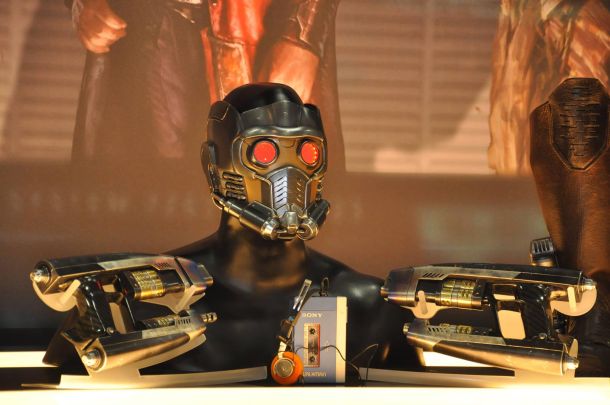 There's already been several replicas that have been produced (or are in the works). There have also been some C&Ds issued over these too, so I won't go into much detail on the helmet.
For the quad blasters, there are a few options out there. The Nerf blasters are excellent for a budget build, and that is the direction most people go. They are affordable, easily obtainable (for the time being), and easily modified.
There is a 3D print file courtesy of Helagak available
here
on the forums, which I in turn mastered and molded to produce casts.
pre-weathering*
Lastly, there have been several people here who have created their own using various methods: MDF, foam, etc.
@
MorbidCharlie
has done the best job so far at creating the belt--take a look at his
build thread
! I'm hoping a bit more reference will come out on that so we can get a clearer look at some of the intricacies. The buckle has been reproduced by many people using Sculpey to create the shape and ridges, then distressed and painted/weathered. I commissioned a 3D model of the buckle, and I am considering doing a run of cold cast buckles. I'll start up an interest thread in the coming weeks for that.
Finally, here is a quick video that @
MattMunson
shot at the Arclight Theater in Sherman Oaks along with @
E-Wan
E-Wan mentioned to me earlier today he would be returning to take loads more photos of the screen-used costume on display. I'll definitely add more reference here as I can!
So let's have at it... What can you add?
Last edited by a moderator: