Costume is complete as of October 2013. I can now begin the thread with some pictures of the finished build! Keep reading for all the juicy details though
I'm back! It's been a while since my last project. I am glad to say I finnally found my next build. I have decided to build myself a Warhammer 40k Space Marine
Inspiration hit me the other day and I have been obsessing ever since. I've been scouring the internet for advice and resources. I found some FANTASTIC builds. Two in particular stood out and I will be using them as guides for my own build. I am building in EVA foam and am going BIG. Around 7 feet tall big.
My guides will be the two following builds:
Henrik Pilerud's fanmade Blood Angel Space Marine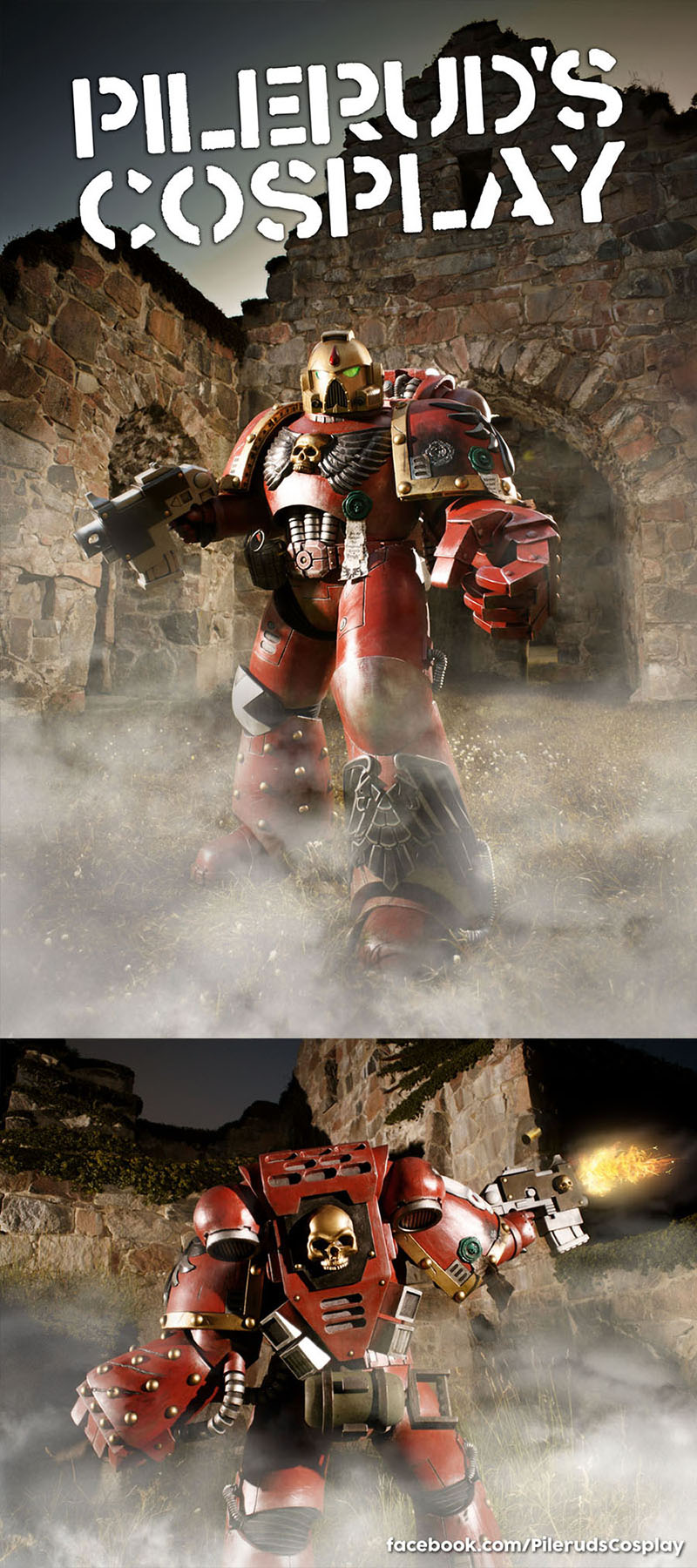 ---and---
Hasenbrau's Ultramarine
Both are fantastic. Updates incoming. I will keep you posted!
Last edited: