Sr Member
RPF PREMIUM MEMBER
I just bought this really nice collectable card. I'm a big fan of Voyager and not only was the card reasonably priced, it features the Doctor and a replica commbadge from Voyager.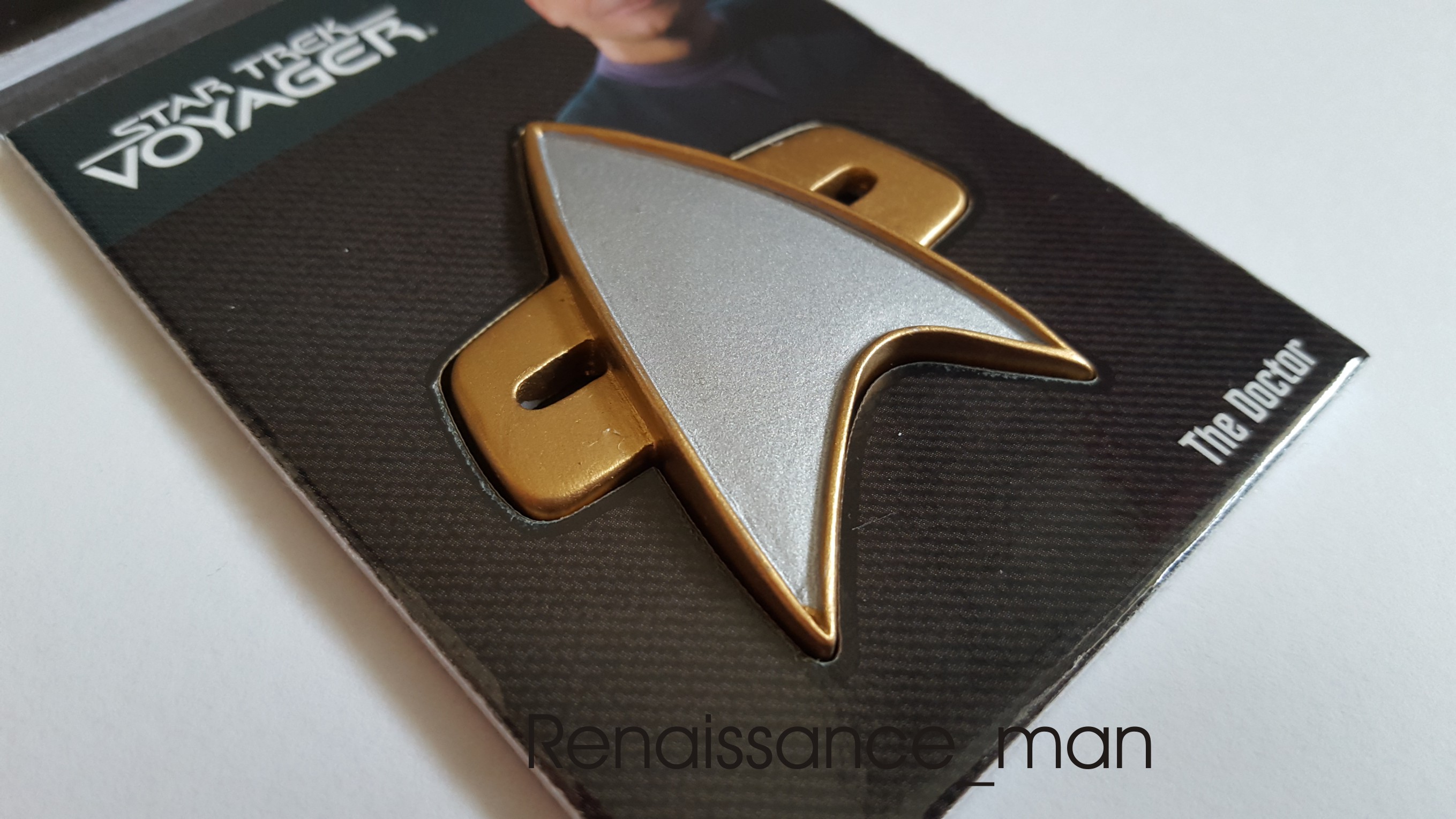 The commbadge is held into the card with a very strong sticky pad on the back. I don't want to damage the card by removing the prop but I was able to lift it a few millimetres to see the pad underneath.
The p
rop commbadge included with the card is very similar to the screenused piece as shown by a comparison to the cast I bought many years ago next to this collectable card.