Master Member
RPF PREMIUM MEMBER
One of my favorite episodes is "Bread and Circuses". It's probably one of the best Spock/McCoy banter episodes. 2 huge plot holes have always bothered me.
1. Beaming down with their uniforms on with Phaser II's...and also taking their resident extra terrestrial with them. All with the Prime Directive "in full effect".
In the teaser, they watched a news broadcast that clearly showed the planet was a "20th Century Rome". They also said the "Prime Directive was in full effect". Yet, they beamed down wearing their crazy space pajamas with visible Phaser II's velcroed to their hips. Added to that, they took their Vulcan down with them with visible pointed ears.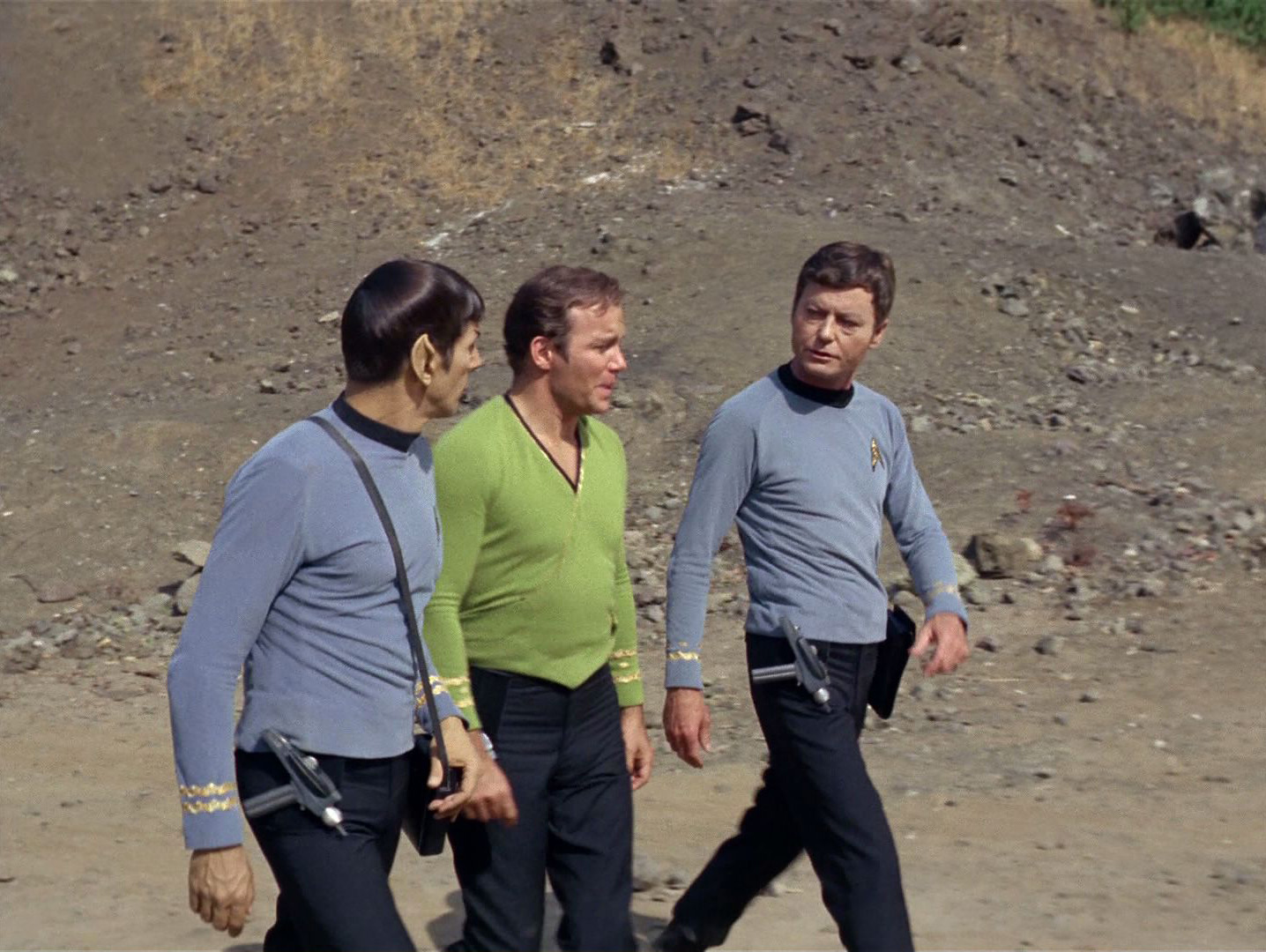 2. What happened to their Phasers and other landing party gear?
When they were captured by the Romans, they had their phasers and other gear taken from them. With the exception of the one communicator that Merricus threw into their cell to allow them to bream up, I have to assume the Roman Empire still has McCoy's medical gear, Spock's Tricorder, 2 communicators, and 3 Phaser II's in their possession to reverse-engineer.
Last edited: