Master Member
RPF PREMIUM MEMBER
While the chess from Star Trek TOS was seen in a few episodes, the chess set created for Star Trek - The Next Generation, was a permanent fixture in the set deco for the 10 Forward Lounge on the Enterprise.
Even for brief fleeting moments, it can be seen in the vast majority of scenes that were filmed in 10 Forward.
....... plus, I'm currently watching TNG, and wanted to build
this
one :lol
This is the original prop.
And as it appeared in TNG, (as well as in Sisko's quarters on DS-9) and in the final episode of Enterprise.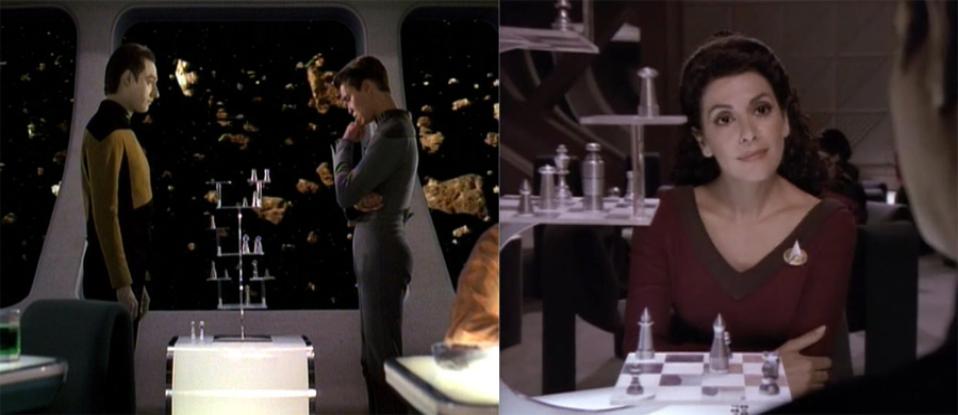 The original prop was sold by Christie's in 2006, for $28,800.
This is my $45 version :lol
Waste not, want not (aka pieces of wood from the garage)
Cut, joined and filled.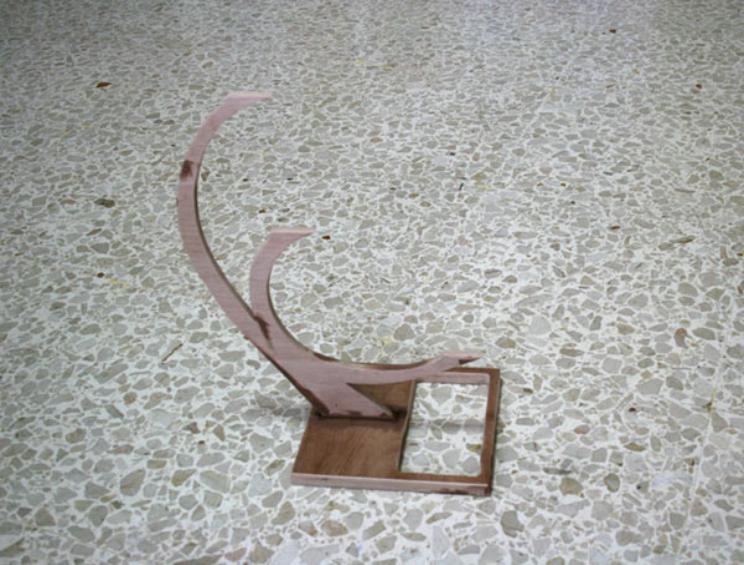 I tried sanding masked out parts of acrylic plates to get a frosting effect, but it didn't work out
So I went the mask and paint way
I used a blade and a ruler to cut the protective covering of the acrylic into squares, removed alternate squares, and painted the exposed areas.
Results of paint, with the acrylic rods stuck onto the underside.
And the final replica after putting all the bits together and using a set of glass chess pieces.
Sanded down the frame, painted it and the base silver, stuck the smaller plates to the larger plates, the large plates onto the frame, and placed some chess pieces around.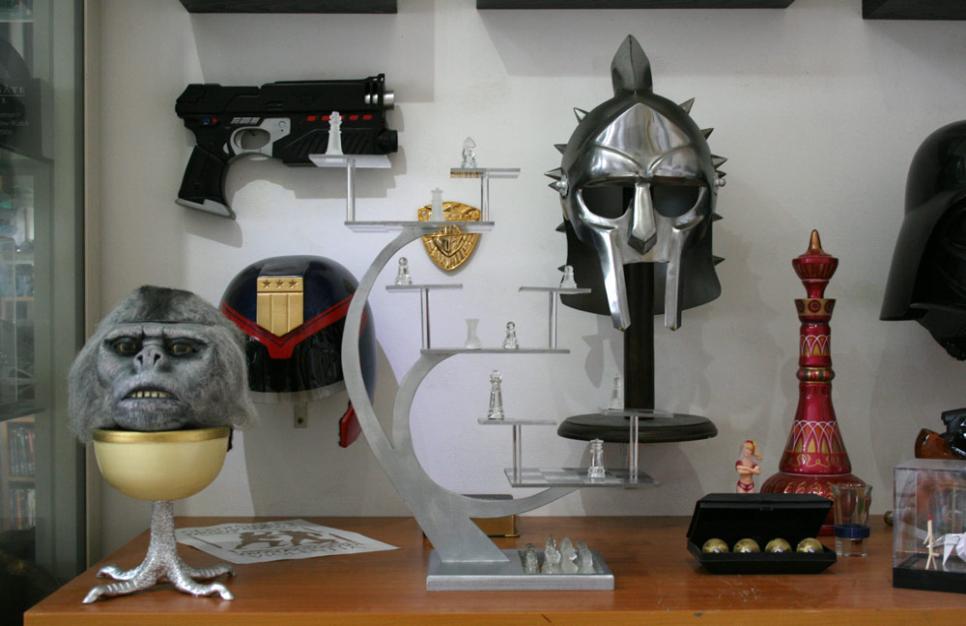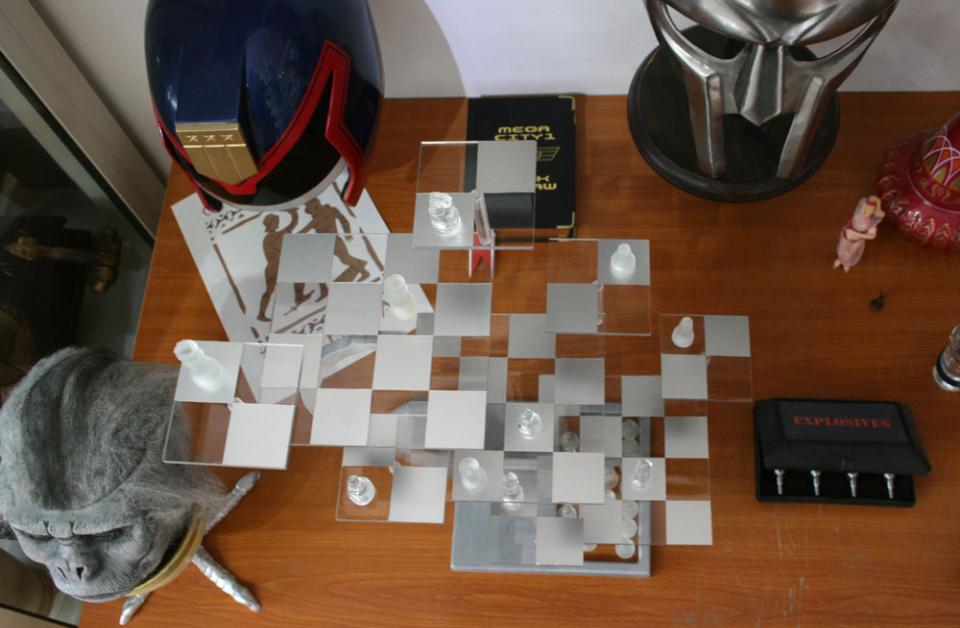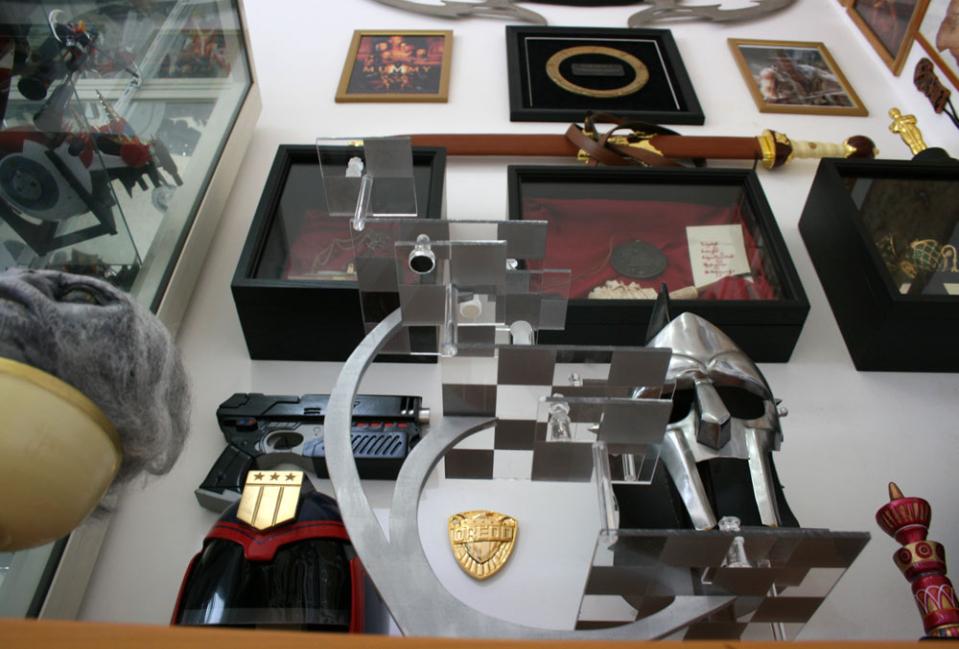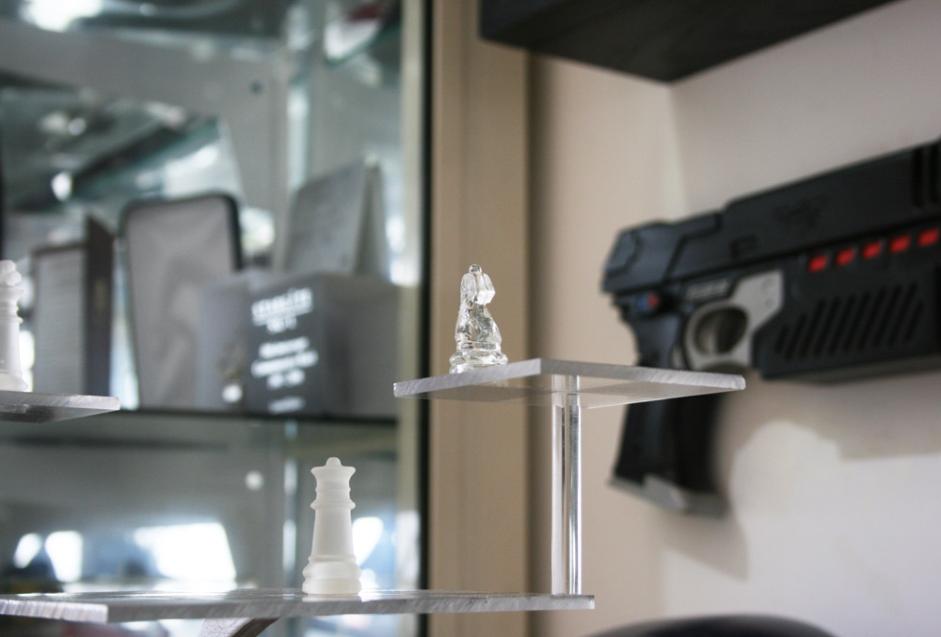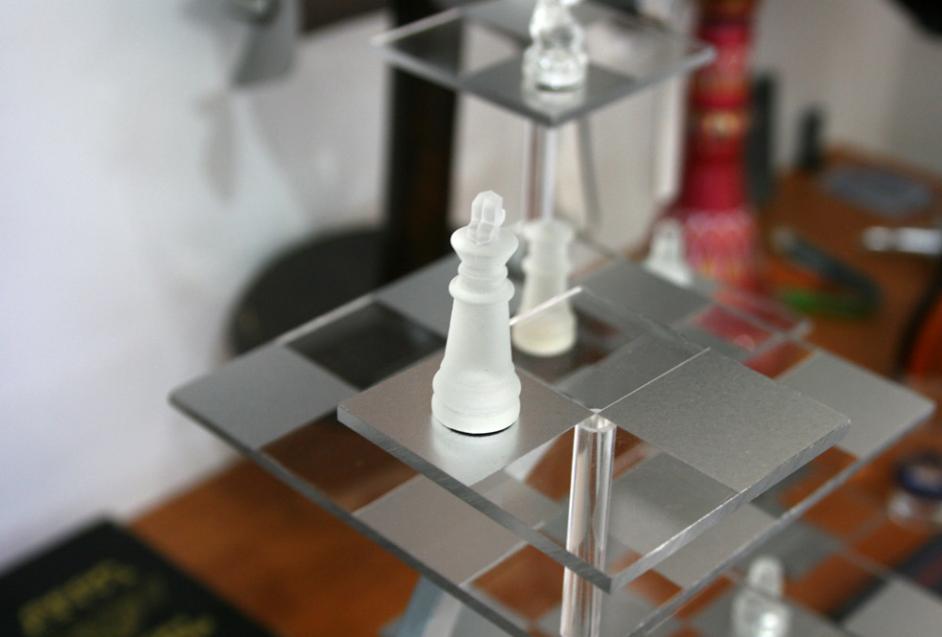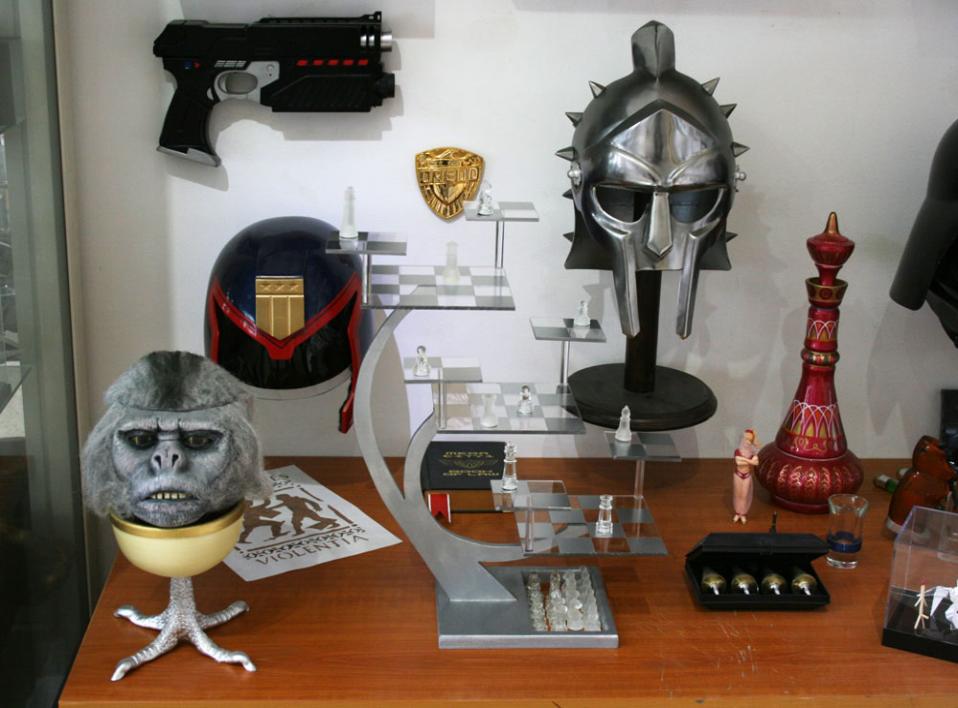 Last edited: