So, I just get home from filing my taxes and the FedEx truck's around the front of my building. I ask the driver if they have anything for my number... She hands me a package. I look at the tag because I know this can't be right. I ordered my mask from Lee on the 11th. There's no way he could cast and ship over seas in just about two weeks, right? I go up to my apartment and get out my trusty pocket knife...
I open the box up and see this beast glaring back at me!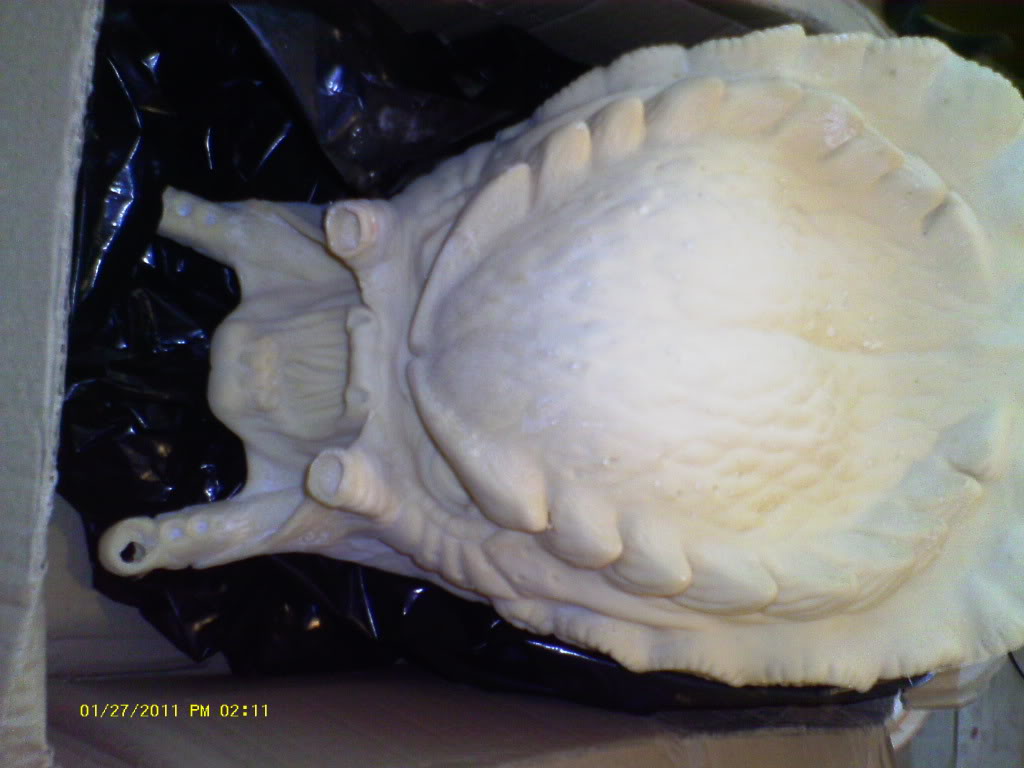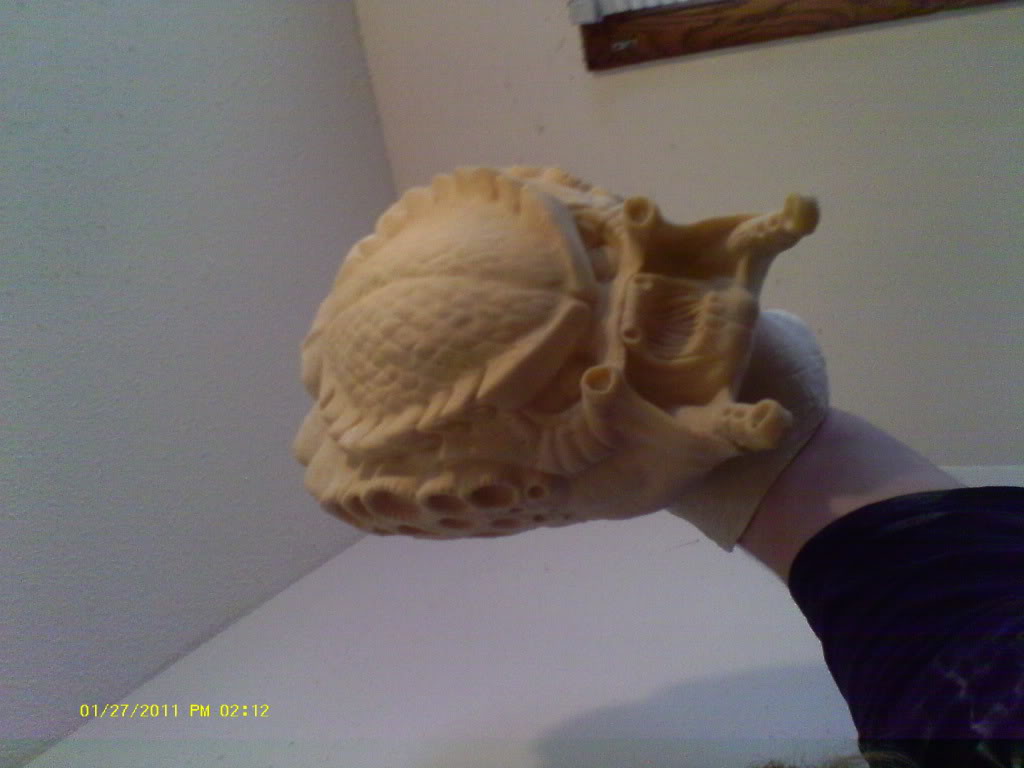 I swear! Lee's tryin' ta kill me! He sends me this work of art and it shows up early! Just about gave me a freakin' heart attack! Lol!
Thanks, Lee! Yer the best! From the time It was cast to the time it was in my hands-----13 days! That's gotta be a record er somethin'!