Hey it's me... the newbie.
I decided to be brave and post some of my Pred char concepts here. And i'm honestly pretty intimidated cuz all you guys are SUPER talented.
Luckly i am an anatomy freak so the basic, human-like Pred anatomy wasn't an issue. And i built things from the skeleton up... so... messy sketchyness
Be aware i am not as attuned to drawing Preds as i am other things. So bear with me...
THE HEAD. I wanted to give him alligator-like scutes on his head and some spiky/scalyness in other places. And i gave him lots-o-teeth n' long hair.
OTHER STUFF. Umm, yep... i tend to make things elongated and slim (as is my style). I'm incorporating a deer-like look into his bio/tech. I LIKE DEER. And it also work for the mellowness i'm going with for him personality wise. Still a bad-ass hunter though! Just not super-aggressive that all.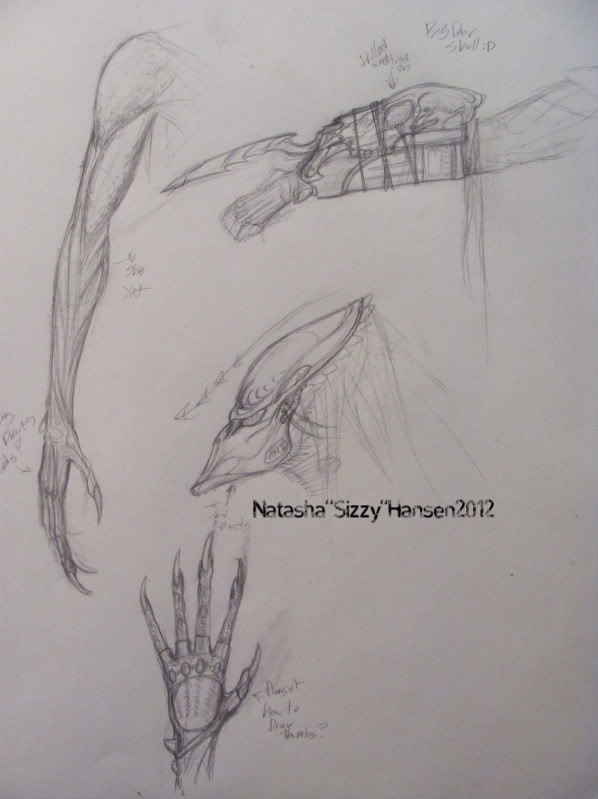 More to come as i get better
NEXT: THE BODY. Oh yeah... and color wise im going for a white/light grey base, with darker grey/black primary markings +blue markings as well. As for exact look of all this coloration... i'm not sure yet... TIME FOR PHOTOSHOP!!!
Thank you for looking