A few years ago I did a semi-decent Sankara stone, though I was never too satisfied with it. I finally worked on version 2.0.
Here it is in its early stage, with preliminary surface details and scars. The 3 carved lines will be added latter: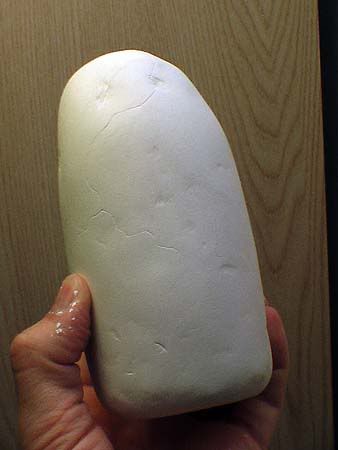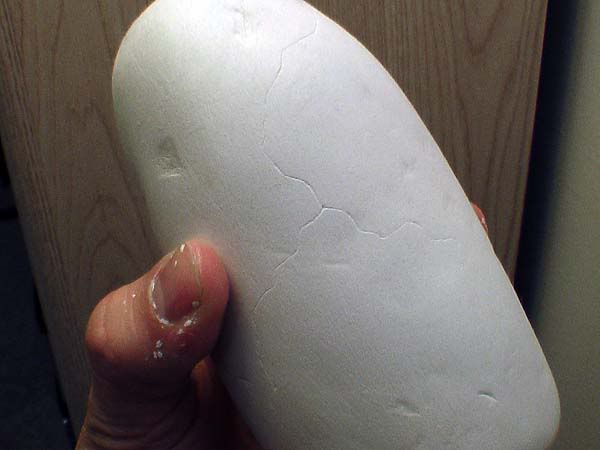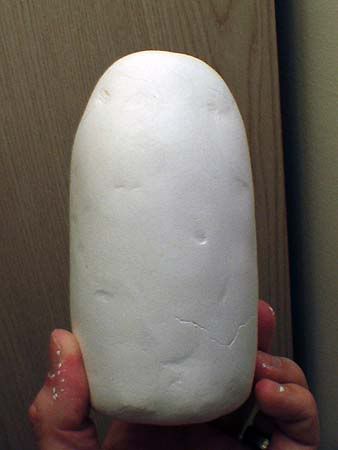 This was sculpted out of Das Pronto, an air-hardening compound, one of my favorite materials to work with.
Completed sculpt:
After months of this sculpt sitting collecting dust, I finally got around to casting this thing recently. I got the first casting out of the mold and just finished painting it last night. I used Hydrocal gypsum cement for the casting. It's got a really nice heft to it.
-AL