To populate the sheds, I need mini vipers and a few colonial shuttles.
The Viper in this scale is 4.5 mm long.
I'm going with T-channel as a base. I tested 2 and I go on the widest.
After few cuts, and add of two small rods, it looks like a viper.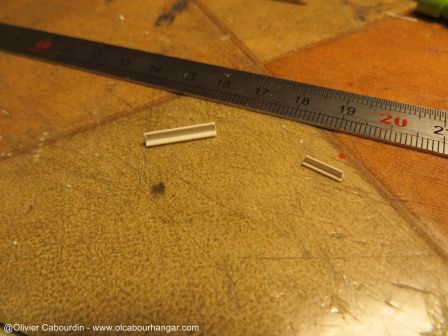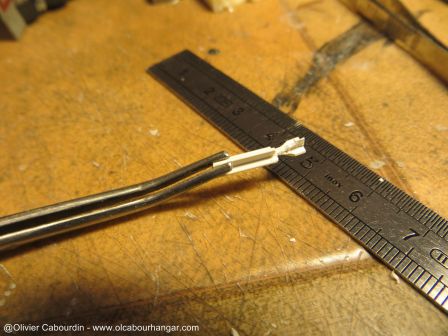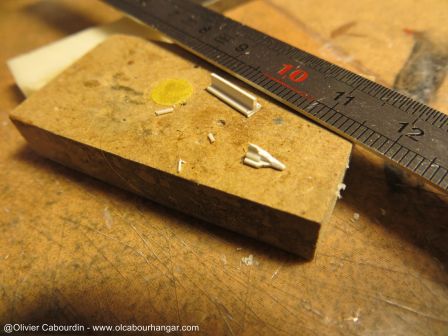 For the master of the shuttle, I used a section of a PVC strip.
I mark the corners following a blueprint, and cut.
I added the pads and graved the cockpit windows.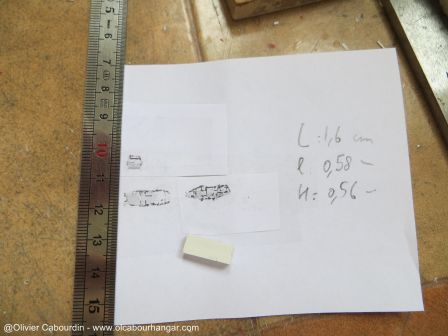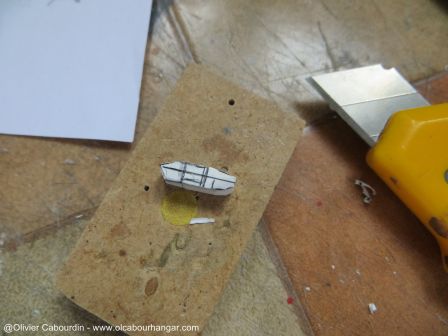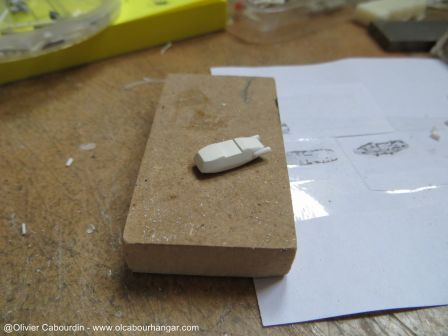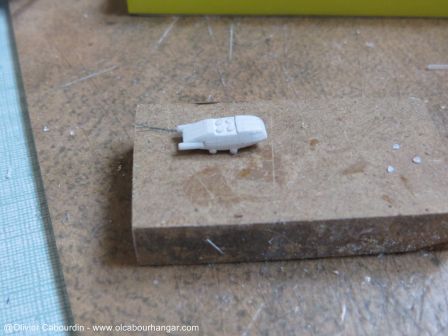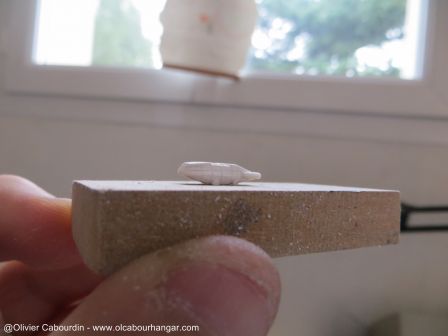 I realize a first mold with Siligum.
And I get my first casts.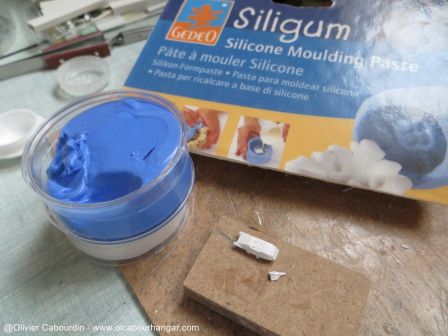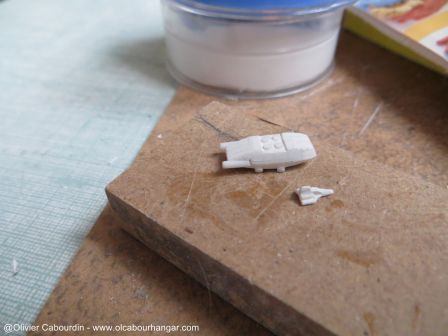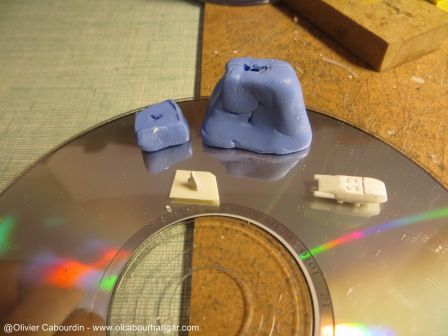 After a dozen runs, the Viper mold is dead, but that does not matter because now I can get into a second mold with a whole squadron, which was the goal
I use standard rtv, which will hold better than Siligum.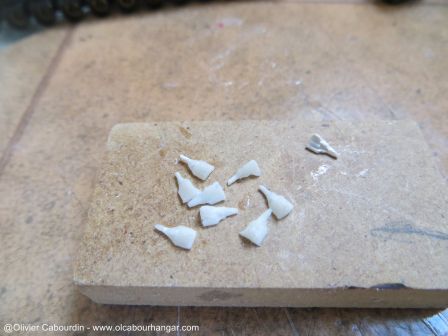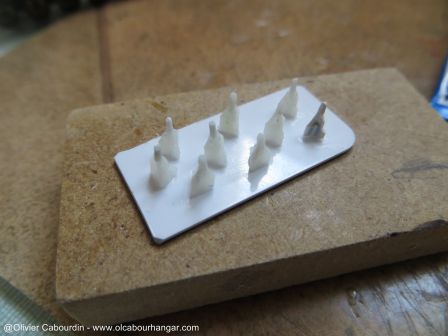 Vipers clusters !