After the models building race on Galactica for an exhibit stand in convention in march this year (9 months to get
at least half the elements I exhibited
, I wanted to get back on Space:1999 and especially StarWars, but finally I started a new large project this time, and that will be the focus point of this collection it is the Battlestar Galactica to half scale studio: 37.5 inches, so a meter long !
This is a resin kit from Mike Salzo available on RPF.
The proportions are faithful, and casting seems correct.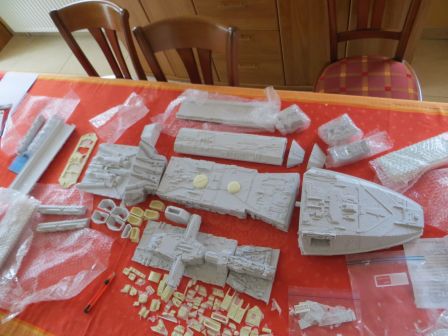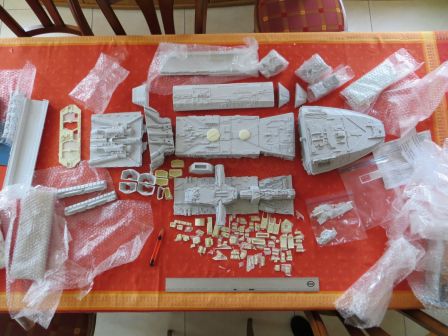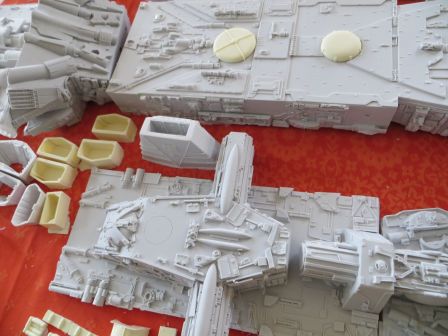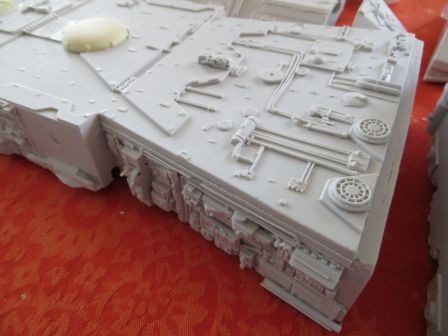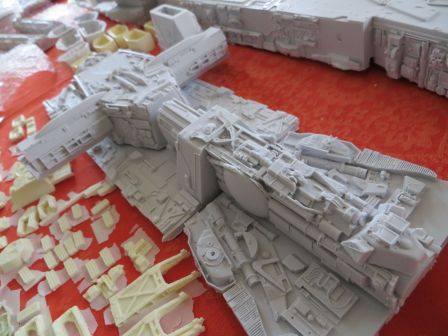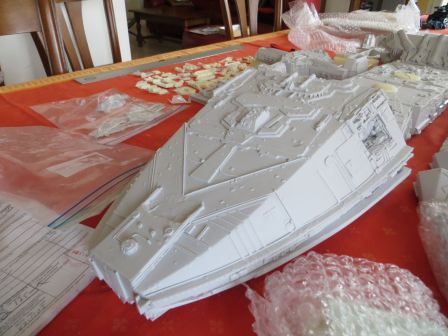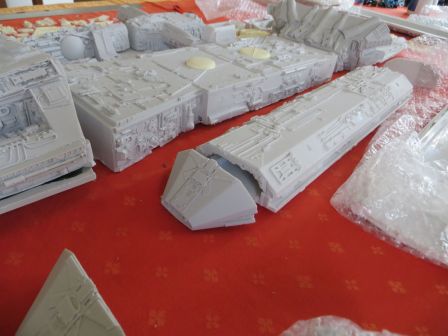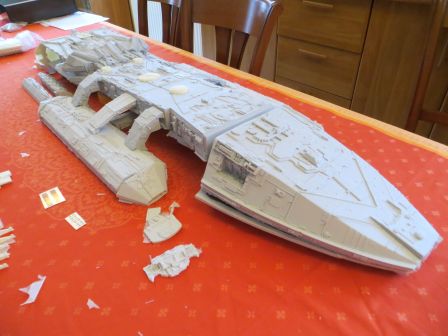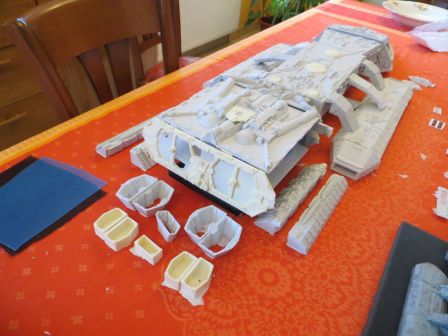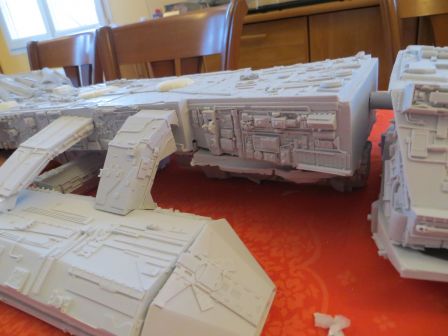 Here it is beside his little 1/4105th brother (from my
rag tag fleet diorama
).
The scale of the large Galactica is between 1/1900 and 1/2000th scale.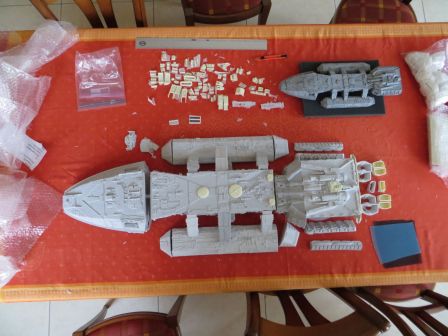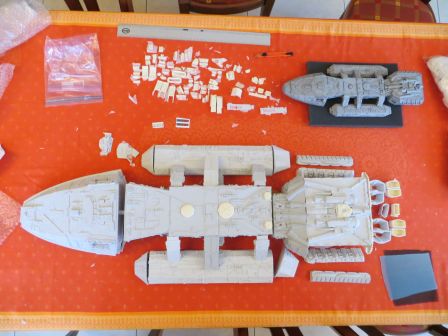 The parts of the main body are designed to be screwed together for assembly. The locations are planned and the thickness of the resin on the facing surfaces is consistent. The front modules, central and rear are hollowed (usefull to light it) .
Similarly, the level of detail is very important, and it is relatively close to the studio model, while not exact. Here and there, we can find 1/144th tanks kit parts where they were 1/72th on the original studio model, for example.
I noticed some flaws :
- The Viper launch tubes : The steps are not wide enough, and the cavities of the tubes themselves are missing .
here next to a mini viper 1/700 from the Cylon Ambush diorama (the ones I made for the
Cylon Tanker diorama
)
(Funny but too big for the scale
)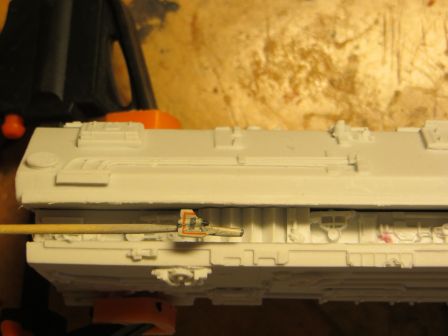 - On the back of the hangars, it's missing some raised lines (it needs 4 instead where they are 3 on the kit).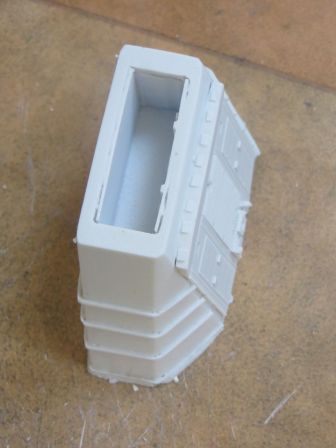 - The alignment of the panzer bodies on the engine module is not great. Too bad, because it will have to stay like that.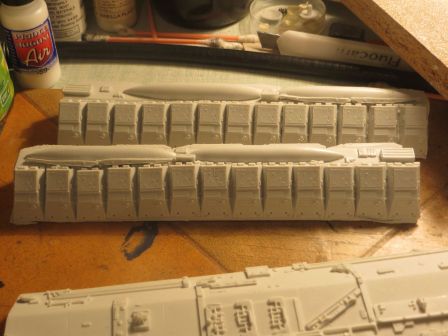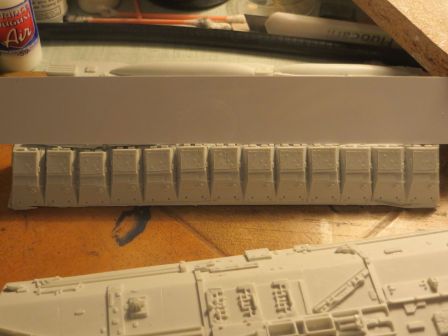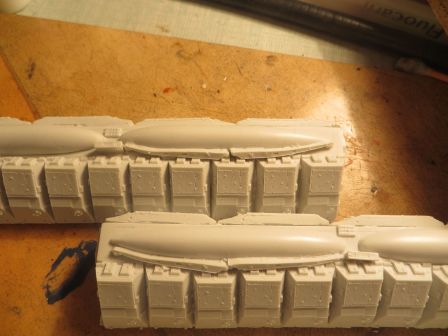 - Lines structures are lacking on some parts : domes, sheds ...
- It lacks a dome : there should be 2 (one above and one below ). The one below is lacking as the model support arm is supposed to go there. Anyway, this dome is not symetrical, and need some reworked.
Sheds are recessed on almost their entire length. The rear part is not hollowed entirely.
Points to check before starting the assembly :
- Verify if an internal frame is needed to prevent it from sagging over time (this is a default of the resin)
- Design the support (1, 2 or 3 points for example)
In the meantime, he went to a good cleaning step.