Hey Guys,
Been working on this the last 2 days in between commissions. Ever since I saw the Dave M helmet, I always wanted a replica of one. I thought the visible HDPE, dirt and marks looked awesome. And was far more attractive than a clean fresh off the rack stormie lid.
Firstly if any of you havent got a RS lid, your missing out. This is now the pride of my collection. I built a stormy lid before, but that only involved cutting the frown and eyes out, so to start cutting this piece of history up was one of the scariest things ive ever done. Rob was kind enough to mark the ears up for me, and im glad he did as well. cheers for that :thumbsup
So here it is all assembled and cut out. I tried to replicate the way the Dave M helmets eyes were cut out. Everything is just loosely put together for this shot.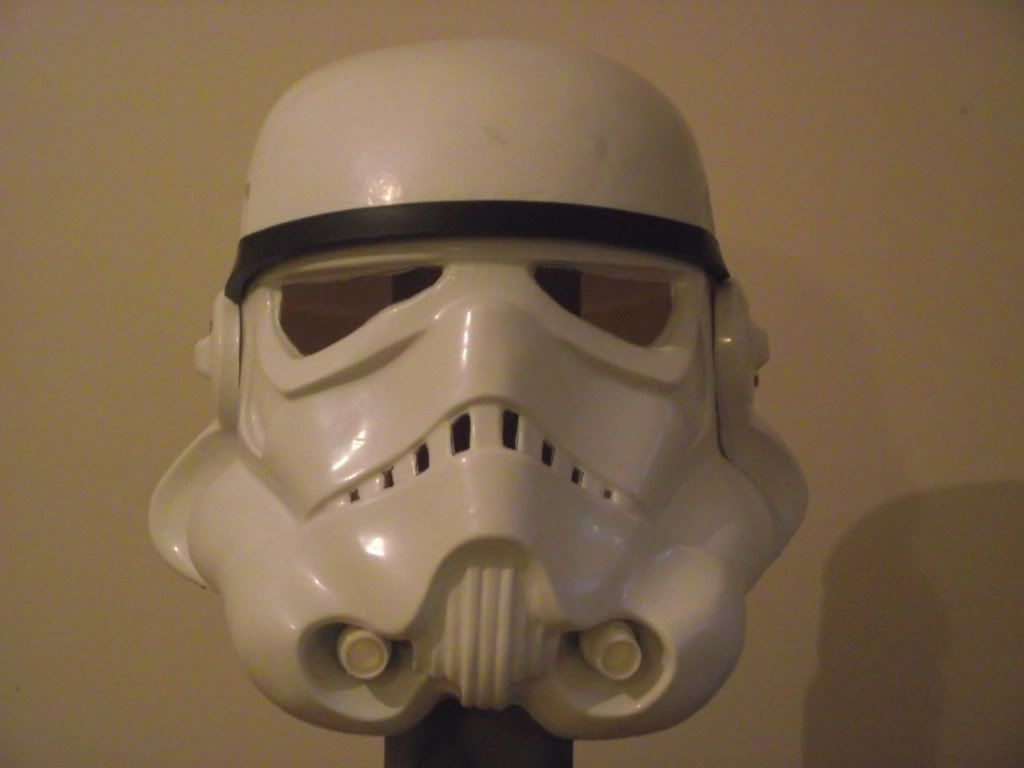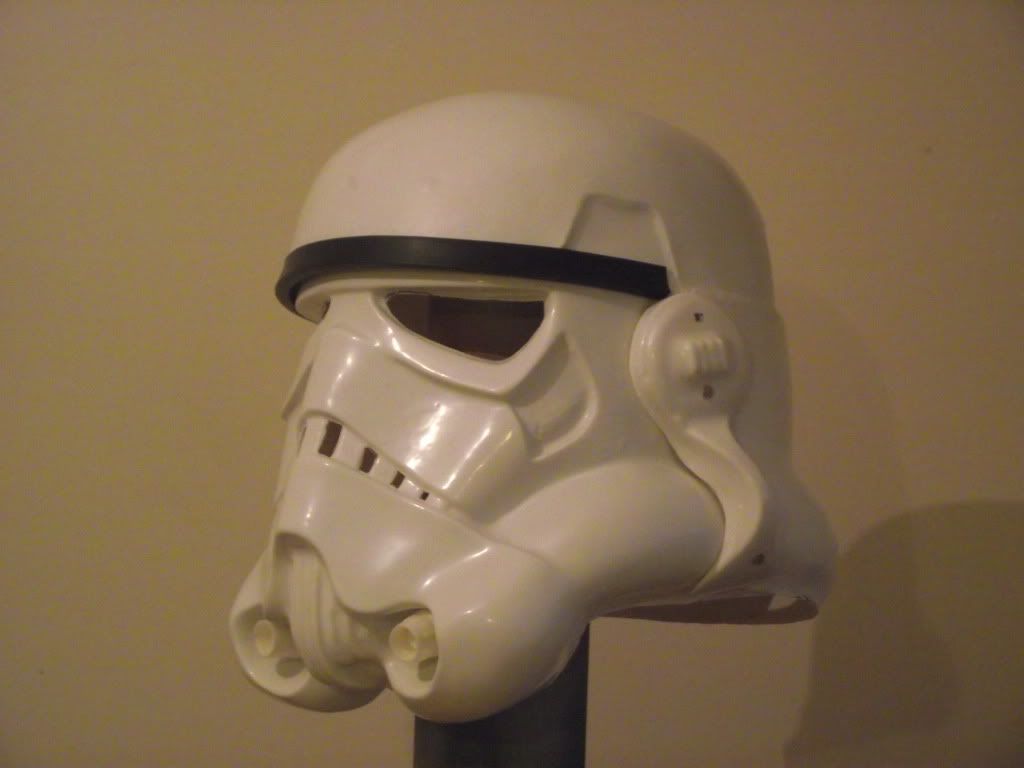 I then took her apart and sanded out all the little bumps present on the dome and primered it....just kidding.
I did give it a very very light coat of primer to try and help the next layer bite into it more, yet I didnt want to lose any of the details. I then airbrushed on humbrol 73 to get that lovely brown HDPE lood.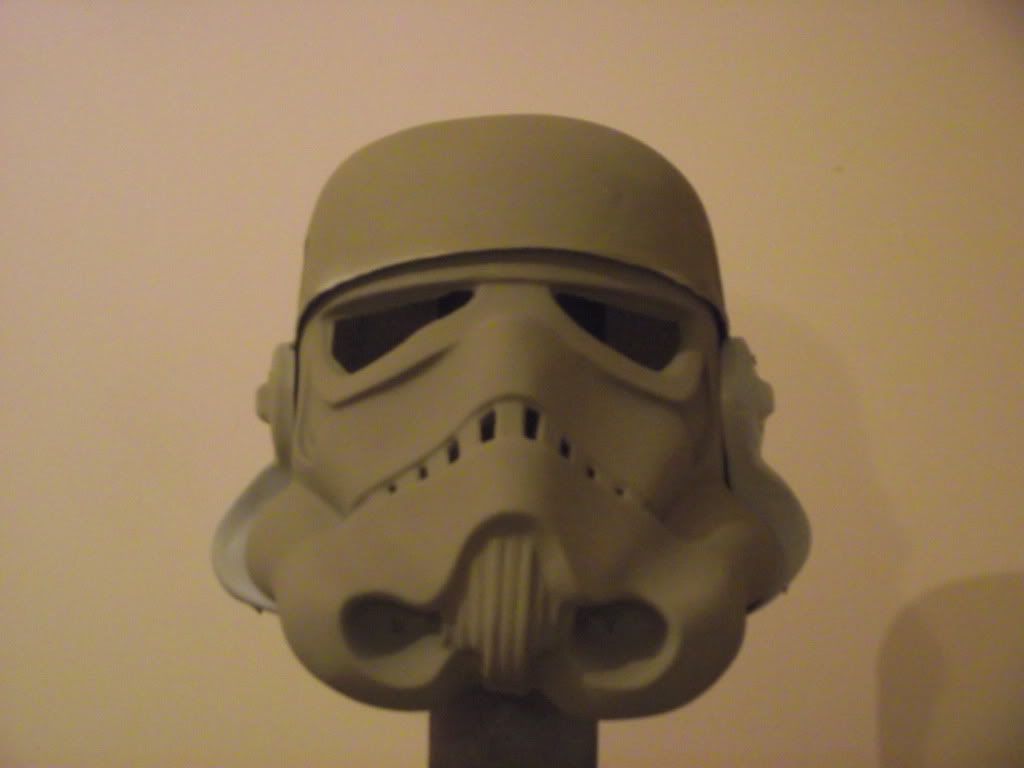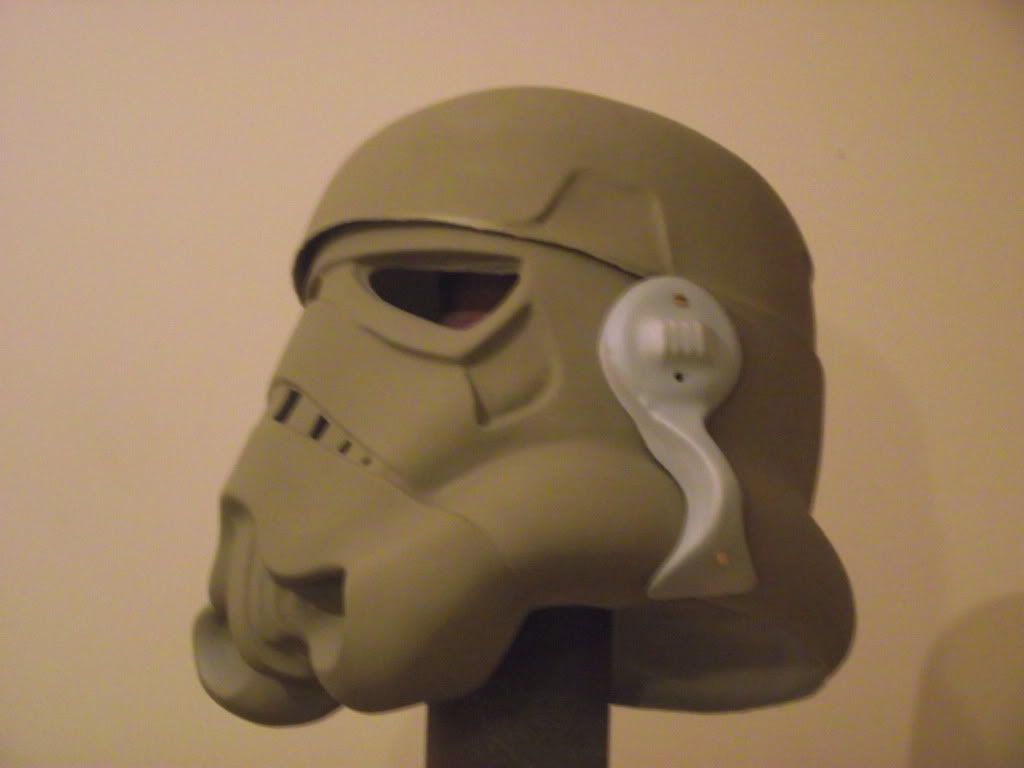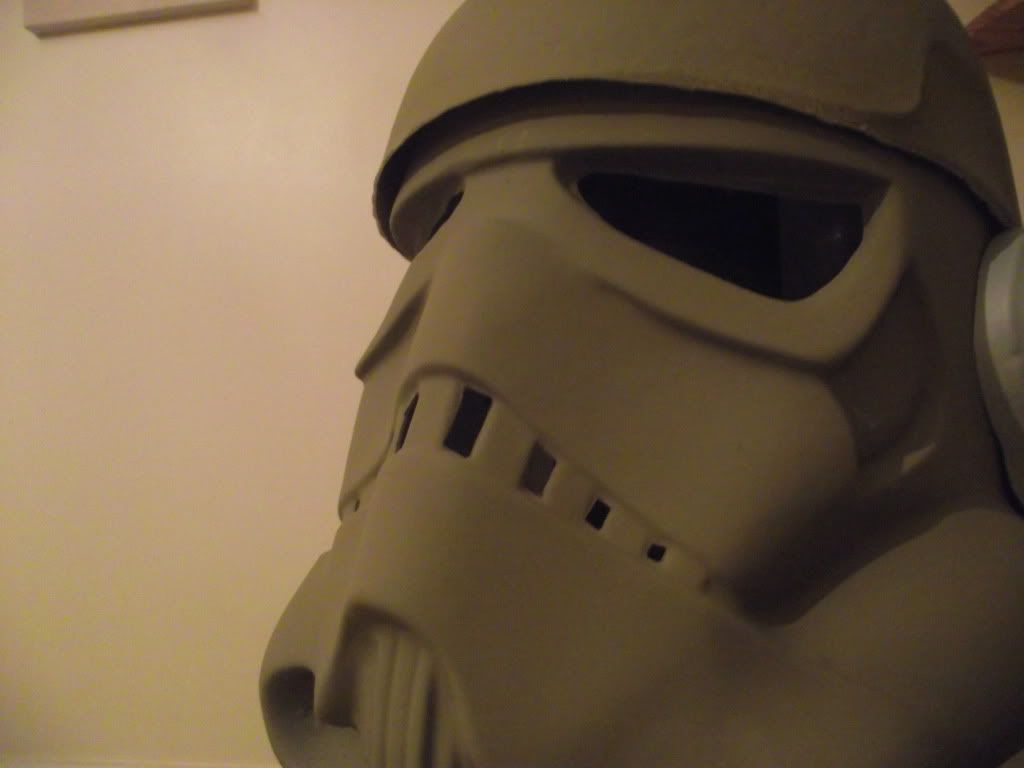 Then using the reference photos of the Dave M helmet, I then went and applied masking fluid to the spots I wanted the "HDPE" to show through.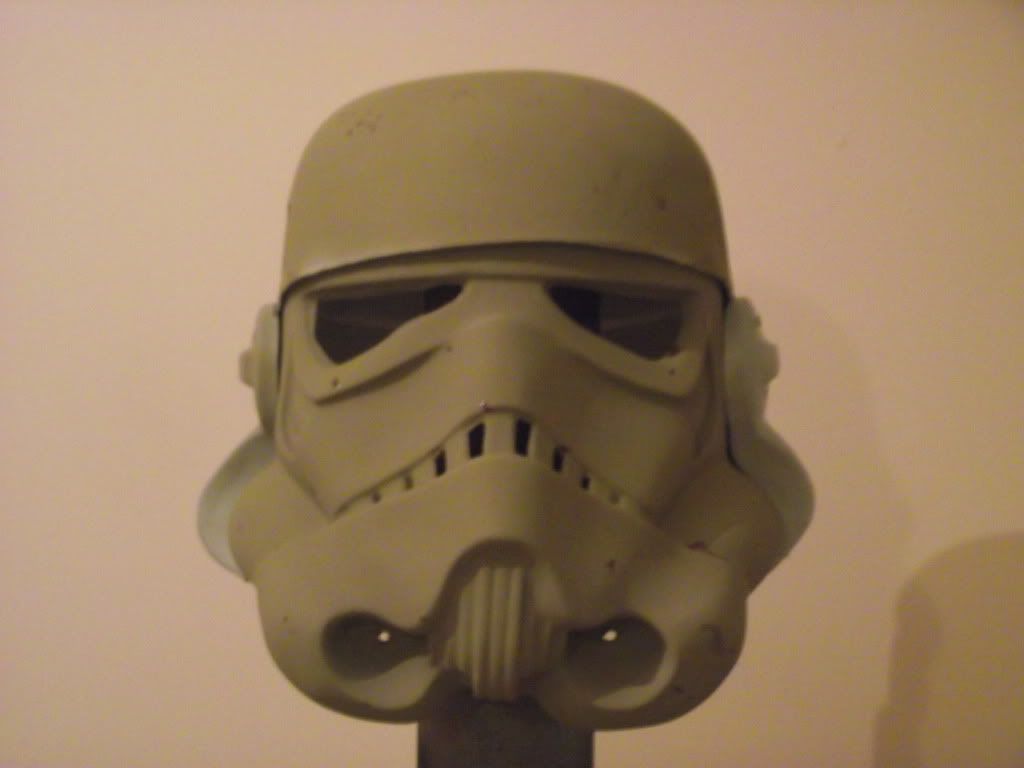 And here is where it stands today. I hit it with some white, and removed the masking fluid. Gave the helmet a quick go over with some 0000 steel wool, and have started to paint out the grey section. Ignore them for now as they need a few more coats.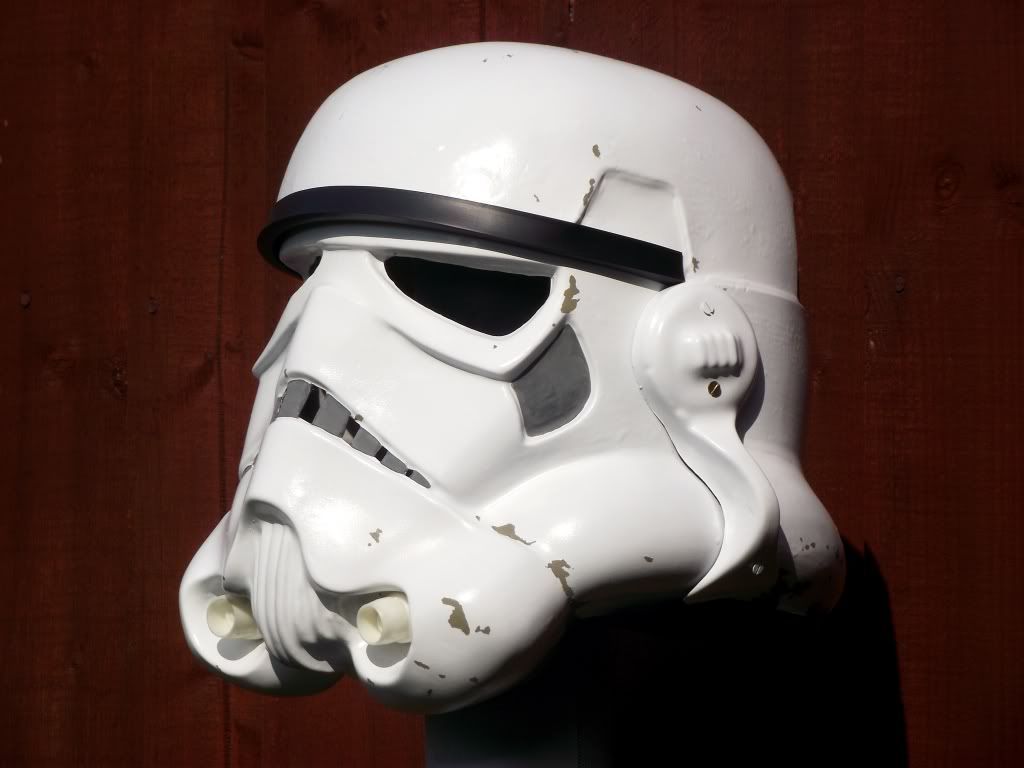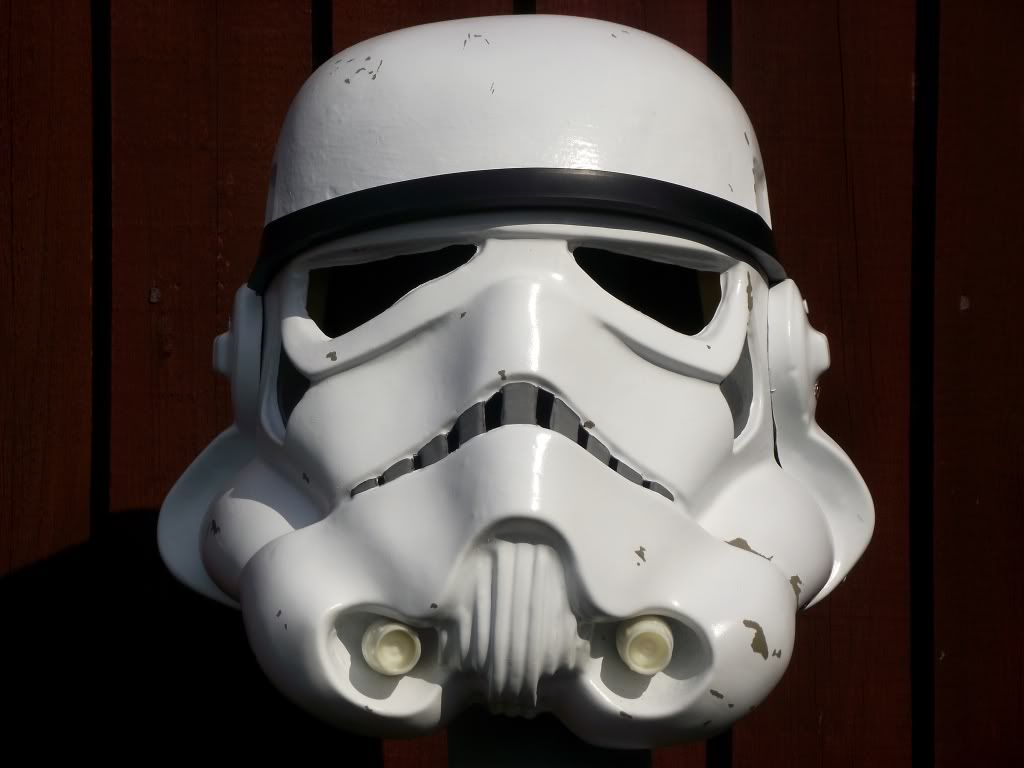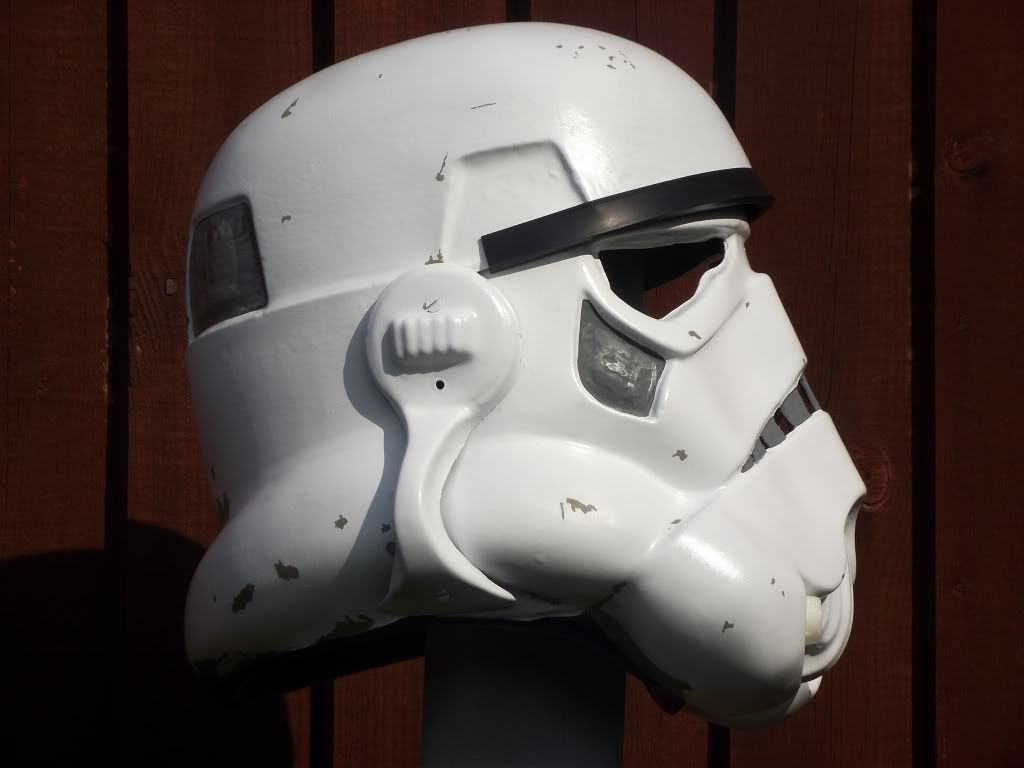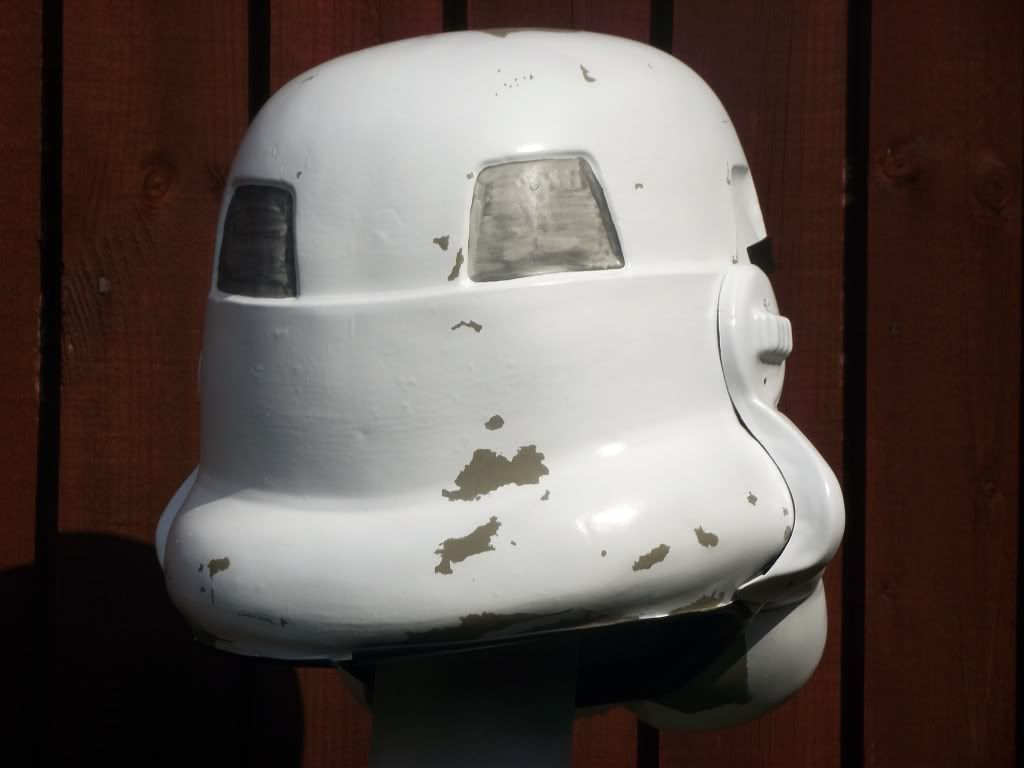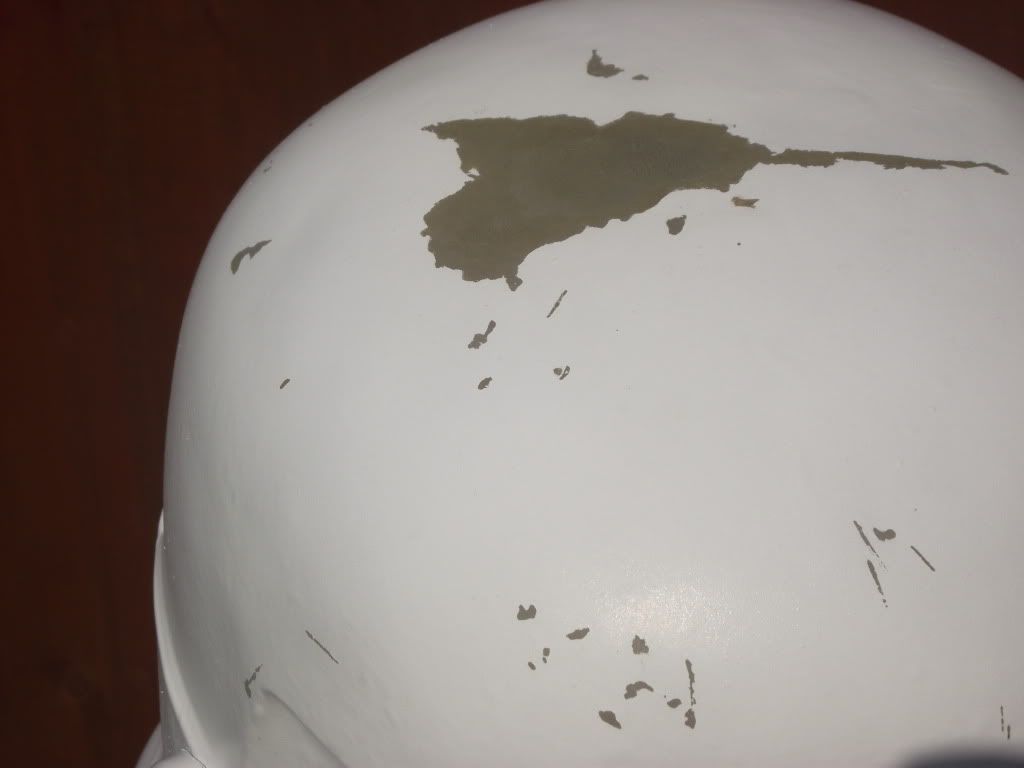 Don't know now when I'll start this back up again, hopefully in the next two weeks. I still need to whether the thing with blacks and brown, and put on all the fine marks and scratches. Everything is going to be hand painted minus the tube strips. Im also going to put the elastic strap hanging down with the stud on it, then into the display case it goes.
Just got to try and stop myself wanting to buy the whole suit now :lol
What do you guys think?
Ps....100th post
Welsh