Well, as you all know, the big hold up on the backpack and cannon is the building of a rotocaster large enough to get the job done. Suffice to say the mold is approximately 24" sq x 12' H weighing in at a hefty 50 lbs! Since engineering is not my strongest skill set, I tapped into a bunch of people in that area, including a guy from work who convinced my that a pair of 50-inch lbs lift @ 4 rpm AC gear motors would work ( 1 for each axle ). These two motors were the key to making this an easy job, no special gearing/ no mathematical equations to work out pulley ratios, etc. etc.
Guess again. For not being an electrician, I got the who thing wired correctly (thanks Jerome!) and at long last plugged it in today and wa-la..........NAFT! The cooling fans spun on the motors, but that's about it. The motor driving the inner frame spun about 6" and stopped. The outer motor just sat there. I checked all the mechanical and electrical connections, nothing. The motors apparently didn't have enough power to turn the weight of the 2" x 3" frames, never mind adding the weight of the mold.
So, it's back to the drawing board. I'm thinking a single high torque motor, which means the pain in the ass trial and error of figuring out what size pulleys vs. what rpm AC motor I need to get. I can get the inner frame to spin with a different set up, one that uses two nylon gears that engage each other at a 90 degree angle. Then of course, I need a belt, and.......I can already feel my brain aching and my eyes rolling back into my head.
If there's anyone out there that can assist me with this, your help will mean more to me and half the people on this board than you know. Please contact me with a pm and I'll bring you up to speed. Meanwhile Jerome's reviewing a set of plans I found on the internet which can work..........AHHHHHHHHH!!!!!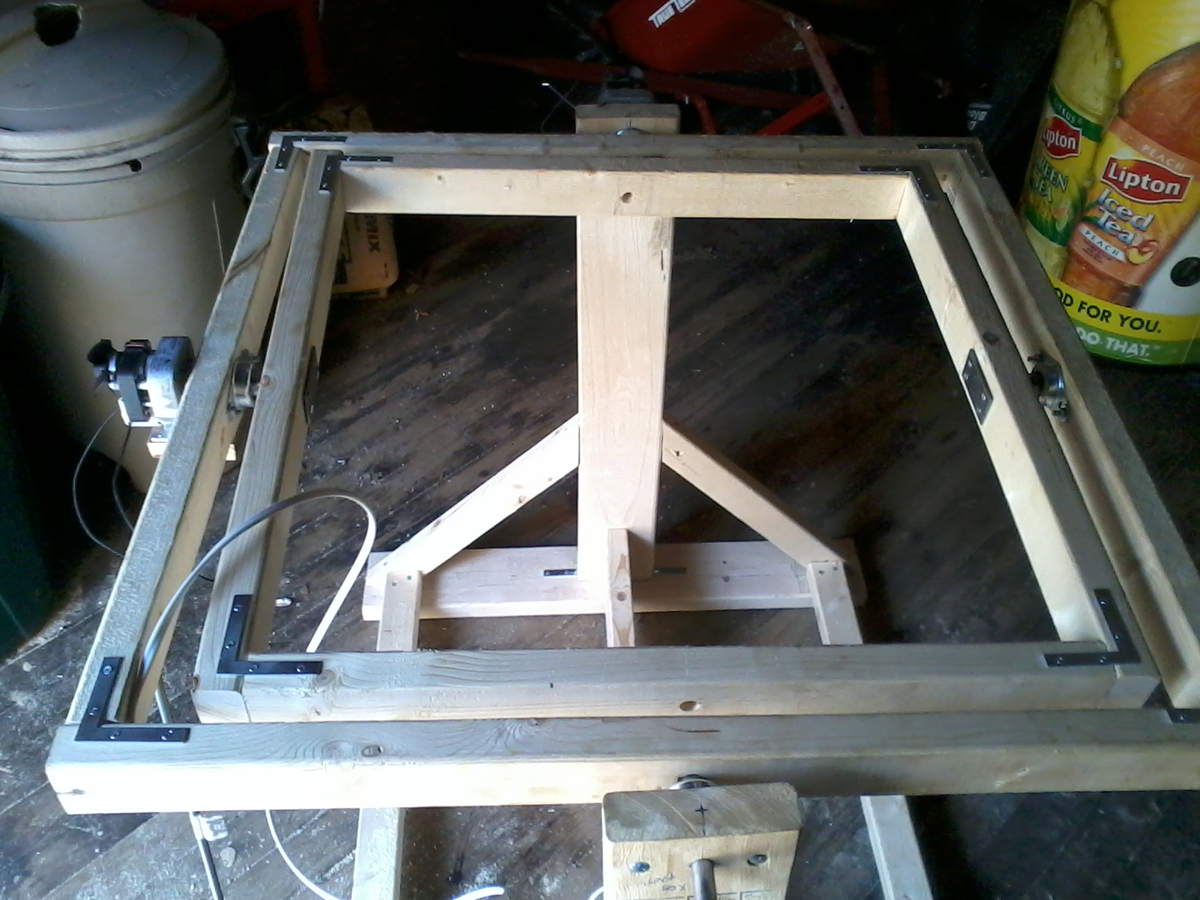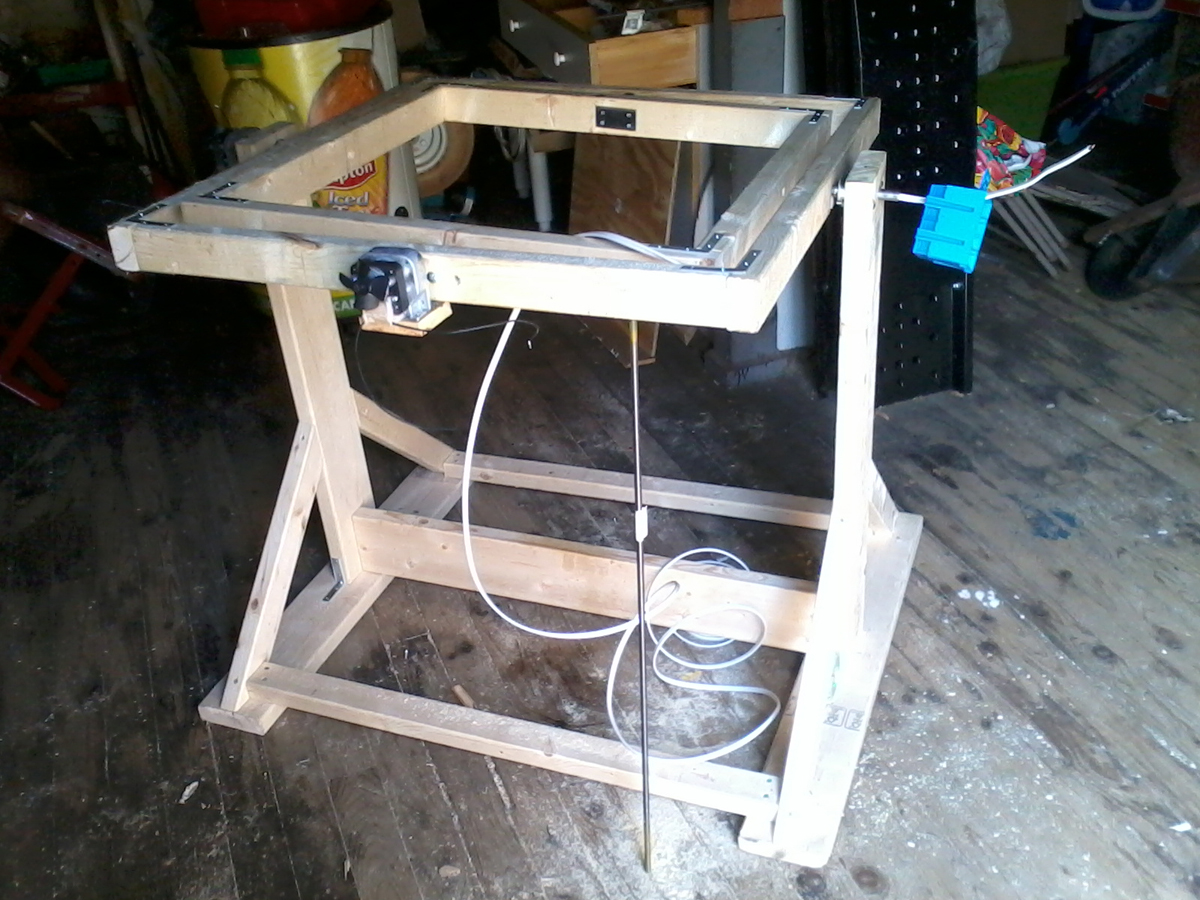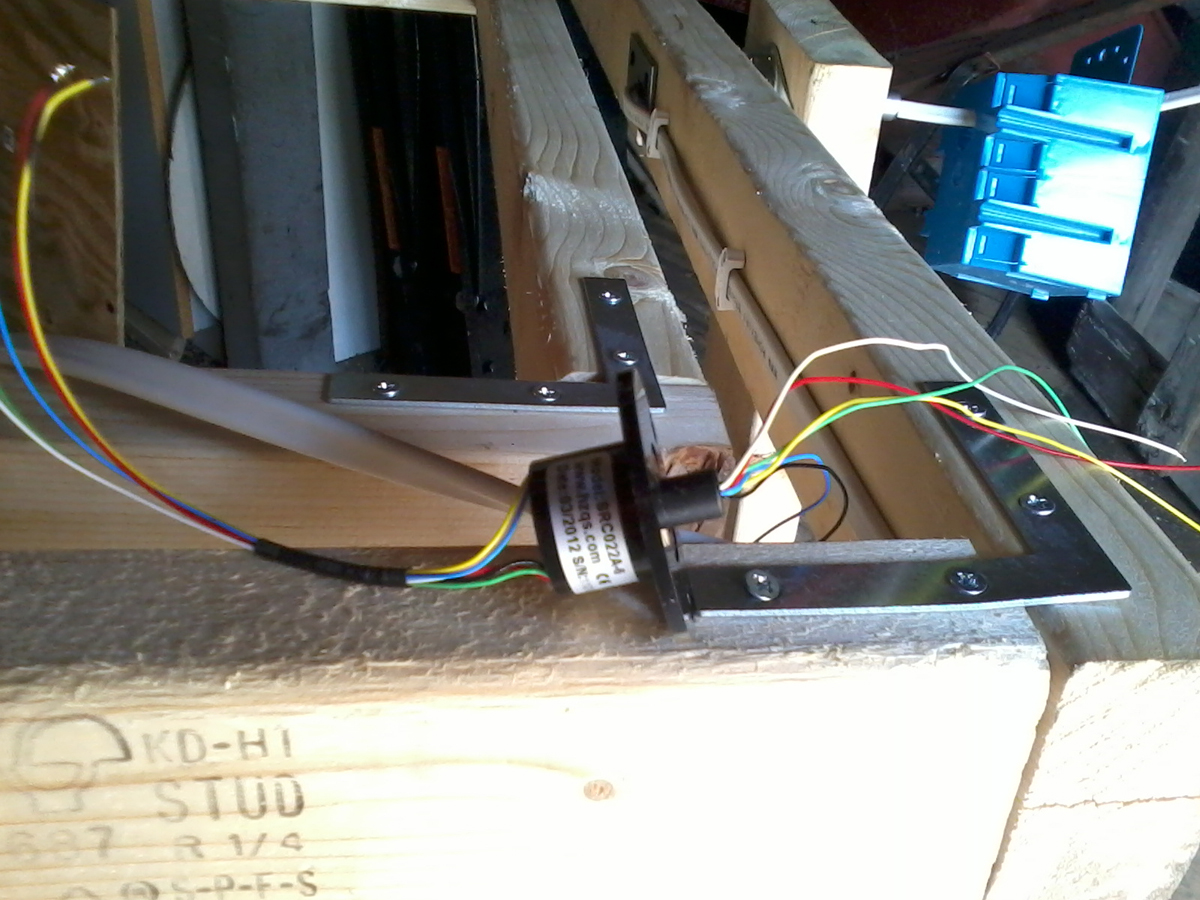 Last edited by a moderator: