Hello all,
Long time lurker, first time poster. I tried to look over all the new user documentation and I think I'm in compliance but please forgive me if I should not yet be posting. I used to be active over at The Dented Helmet about 5 years ago so I'm not all that new to costuming. Anyway on to the goods.
Earlier this year my girlfriend got me started on the new Doctor Who. She decided she wanted to be River Song for Halloween and potentially Comic-Con so we set to work deciding which costume to do. We decided on River's space suit since we haven't seen many people do that and that way I could be the Tenth Doctor. I've got a Baron suit on order from for me but for my girlfriend we have to make it from scratch. I was able to identify the coverall suit used in filming and I'm about 90% sure I'm correct. It looks like the coveralls they used were a Sparco Prima M-3 Racing Suit with white trim. It looks to be the proper shape and detailing however I have yet to find it with white trim not to mention it costs about $550. So I'll be making the whole costume from scratch as we're going for a more budget build. At this point I intend to modify an existing set of sweatpants/sweatshirt for the coverall portion, as a first version in time for Halloween. The Collar that the helmet attaches to is what I'm currently making progress on. I started by modeling it in Blender then importing the model into Pepakura Designer and printing it to cardstock. I just finished fiberglassing the piece yesterday and am about ready to bondo. See Pics below:
3D Model: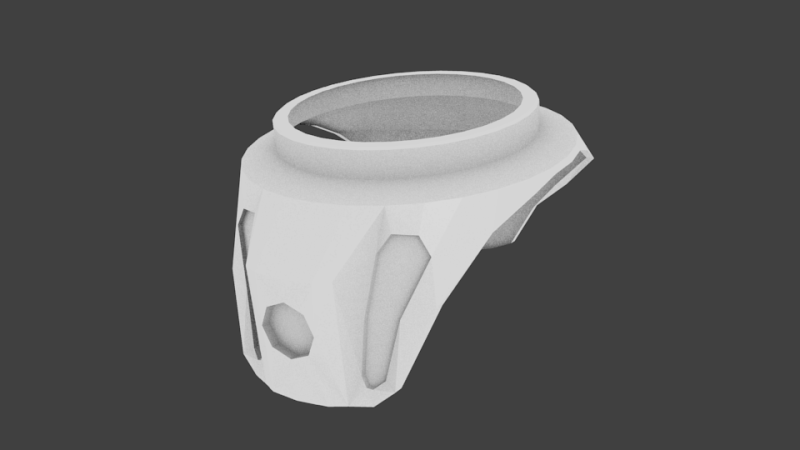 Pepakura:
In Progress: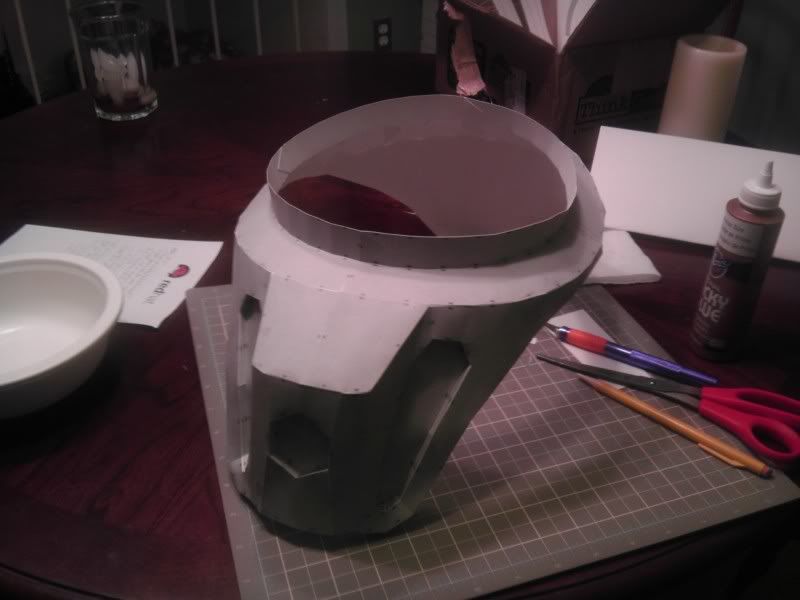 As you can see due to the thin size of the model it warped a bit: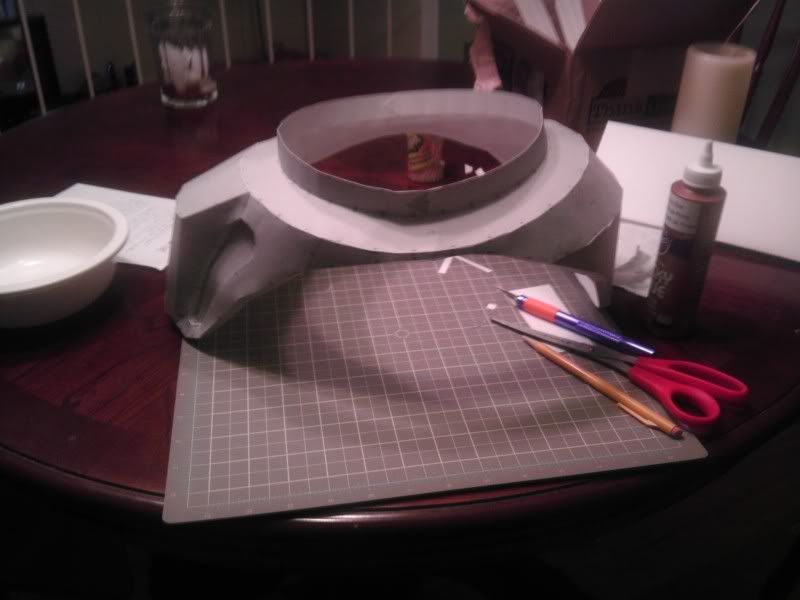 I braced it with some scrap cardstock as you can see here: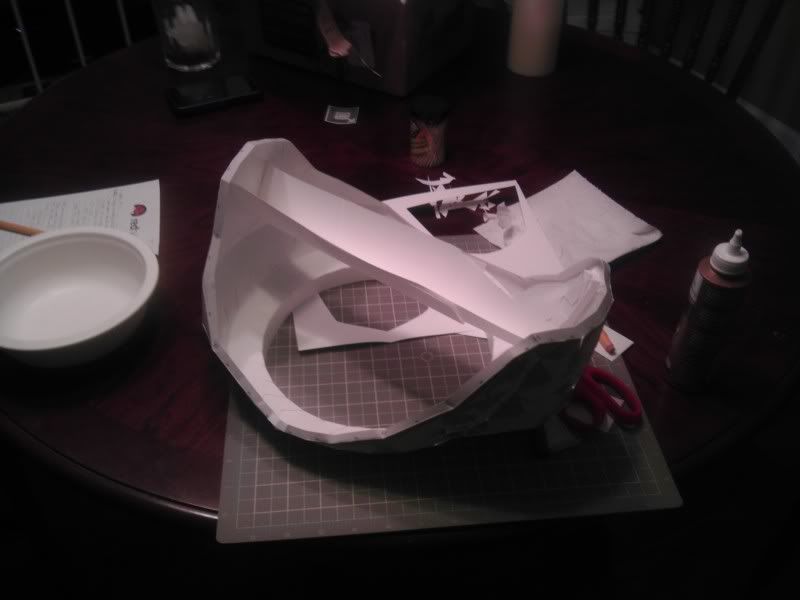 After I applied the resin layer and removed the brace in preparation for fiberglassing: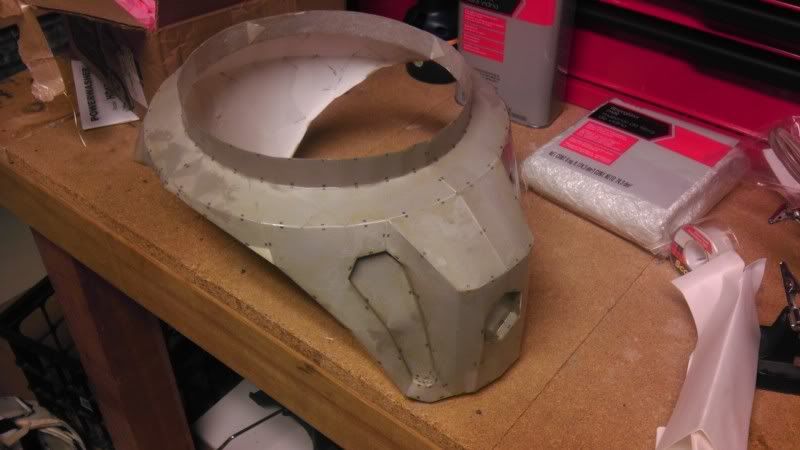 My girlfriend took a sneaky picture while I was working: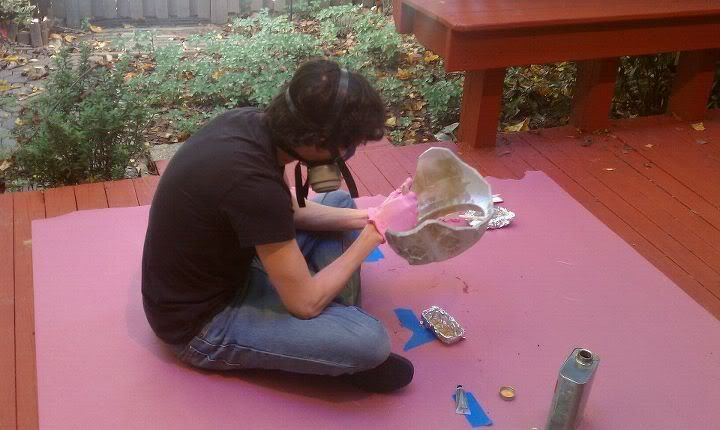 And finally finished fiberglassing: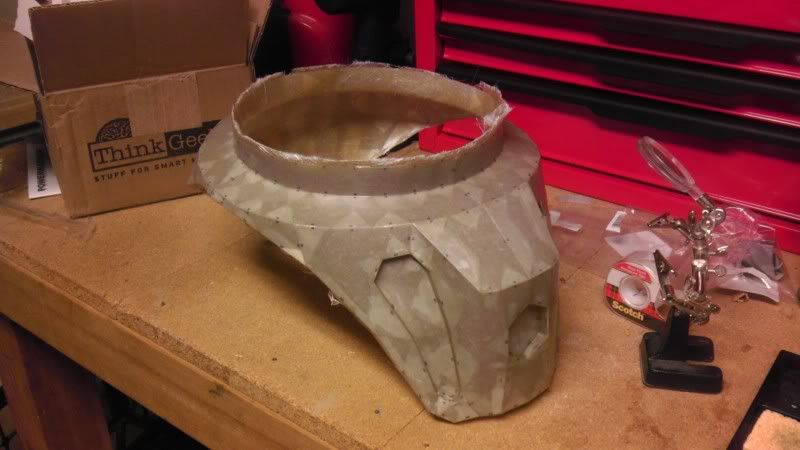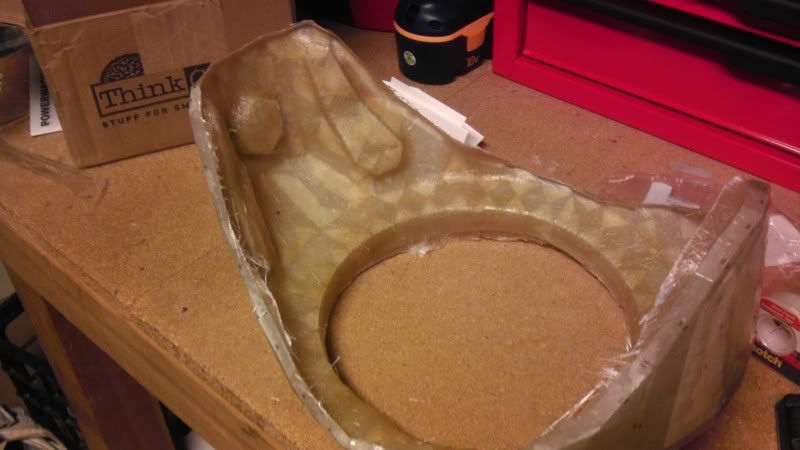 A small mistake but I'll be trimming it a little as well as adding a small lip around the head hole with bondo that should help to cover that up:
Next up is the bondo phase. I should get to that in the next couple days.