Sr Member
RPF PREMIUM MEMBER
This is the middle section I struggled with, it just would not line up and no amount of apoxie sculpt or putty seemed to get it where I needed it to be. In hindsight, I should have used some finishing resin on this or even applied a bit of UV Resin which for me has worked really well when things just don't seem to line up and they are both self-leveling. Again, at the end of the day, this is literally for me to practice on and will be sitting way up high above my window so it's just time to wrap it up. Plus, weathering...
Here ist he cap that will cover the outlet when it's not plugged in.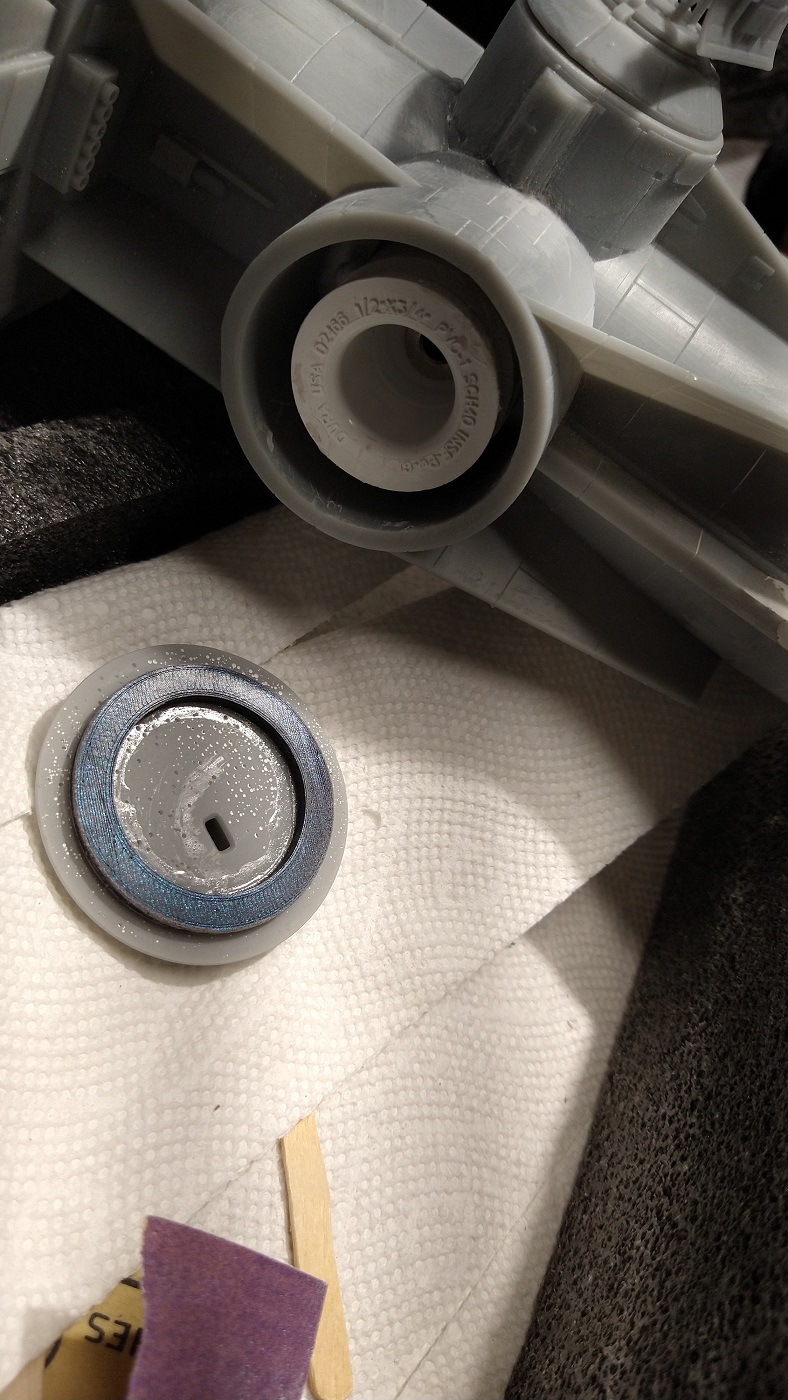 Base coat down and now the real fun begins!