Sr Member
RPF PREMIUM MEMBER
I've got a new project started (and it's not a Captain America!). I've been looking around and getting reference from the client and was able to jump into getting this one going last week. Here are a few of the reference images from the library I have.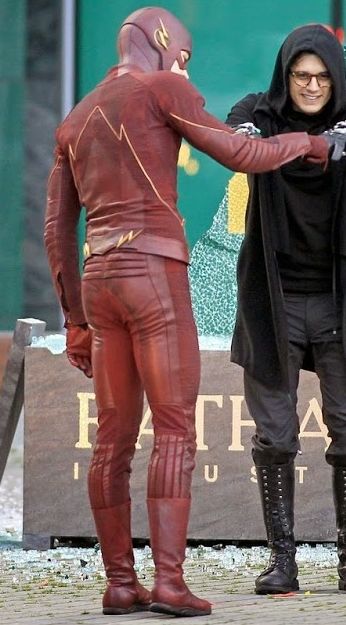 Like most projects, this one begins with the creation of the fitting mock up. In order to create this, I get the client to fill in a measurement card and send it back along with several pictures. I then create a basic pattern based on that information. The new seams are drawn on and this will become the pattern for the mock up. Somewhat ironically, this base pattern is being created using a pattern I drafted a couple of years ago for a Smallville/comic hybrid version of Booster Gold.
This piece is cut apart, traced onto paper and used to cut the mock up and will serve as the first draft of the actual garment patterns. Those patterns are then used to cut similar fabrics to the final - we need heavy-weight fabrics in some places and stretch fabrics in others - and the fitting mock up is sewn together. Since this mock up is in bright red and the camera kind of blew out the color, I've added some lines onto the images to highlight the seams and where the gold lines will eventually go.
Seam lines at this point are not final. Some will be moved, some will be eliminated and some will be added. The main point at this stage is to ensure that the fit, proportions and planned structure will be correct for the client. The next step with this mock up is to add the collar and make a simple pant mock up. Then, these will go off to the client for a fitting.
In the meantime, in conversations with the client, we decided that we wanted to print some sections of the suit to get the pattern and color down. So, we collaborated on the pattern and have got it 90% finalized.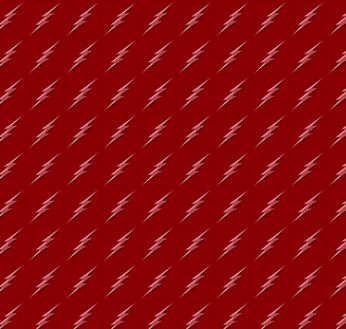 Once finalized via a test swatch, the printed yardage will be ordered.
More to come...
Last edited by a moderator: