Hi guys
Thought I'd share my own WIP of the Punisher Vest I've been working on. I've used Season 1 & 2 as reference pics as there is next to none out there.
Finished result and I hand painted the Skull motif - template and no spray cans were used. Took maybe 6-8hrs to paint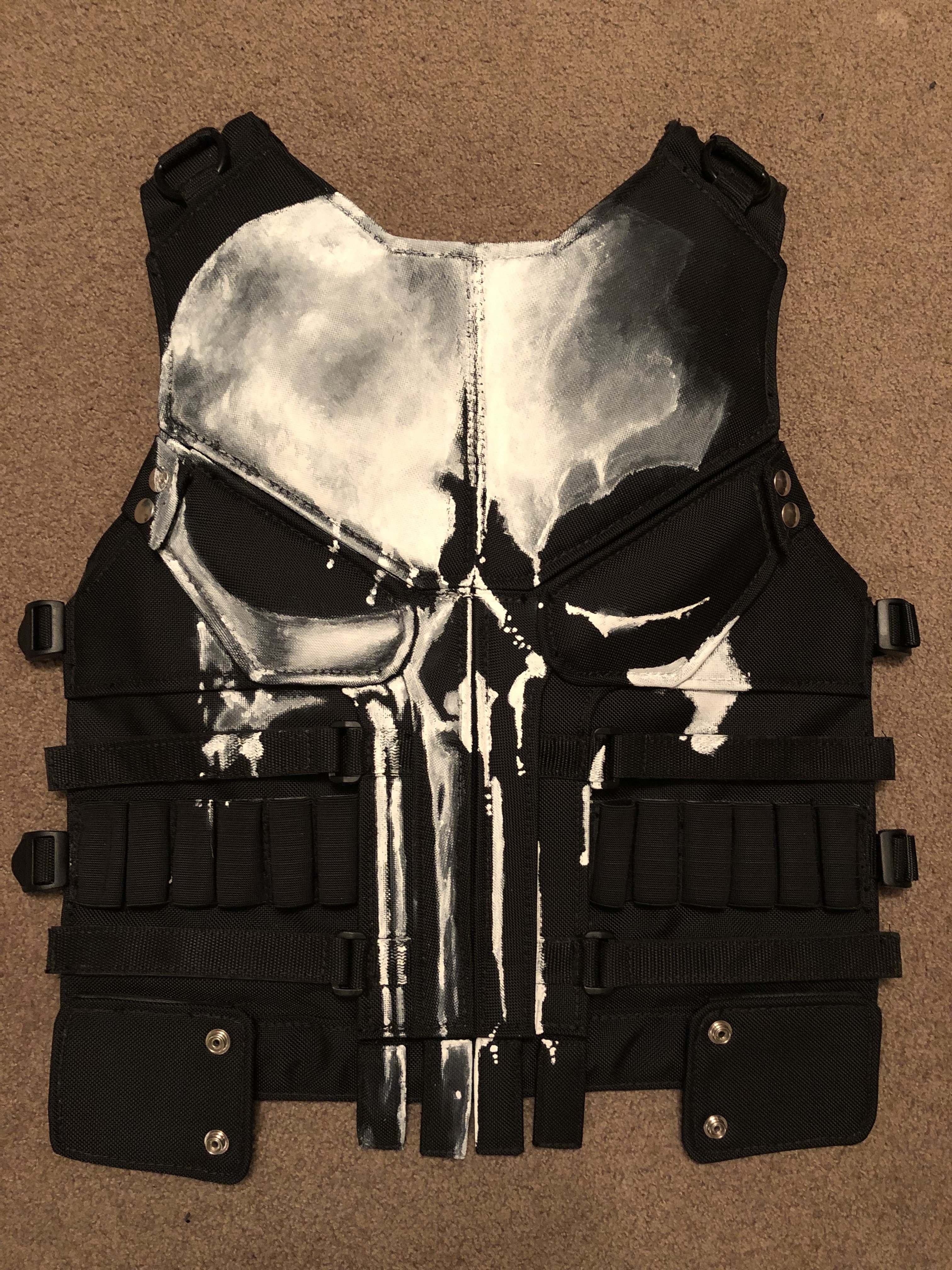 I based the Skull motif off this Season 1 pic. Altho my vest design is based off the Season 2 vest which has a few subtle changes. No tags around the lower Pec plates (eye plates). Ref pic below
Over here in New Zealand we have a comic con type event called Armageddon Expo. It's Oct 25th so only a few weeks away. I've been working on trying to amass everything I need for it. I have the Bates Code 6.2 8" boots on the way and thermal kinda top he wears too. Obviously the key element in making this all work is the Vest. I'm on the fence about painting the red on it. Maybe.
Well some bad news, the event holders have since advised all military style apparel is banned (swat/tactical vests/clothing) so I've come up with a workaround for this event. I painted the skull motif onto a blank sheet of nylon canvas. It's not the Ballistics Nylon as I used all that but something similar. Turned out okay
I tried to paint the vest plate boundaries / sewing lines where they would be. Here's the vest side by side with the flat canvas version.
Contemplating making the canvas version battle damaged like Jon wore in Season 2 (here) I'd rather battle damage this flat canvas version than my vest I think
Pretty happy with this flat version of the Skull motif which looks like it's been painted on a vest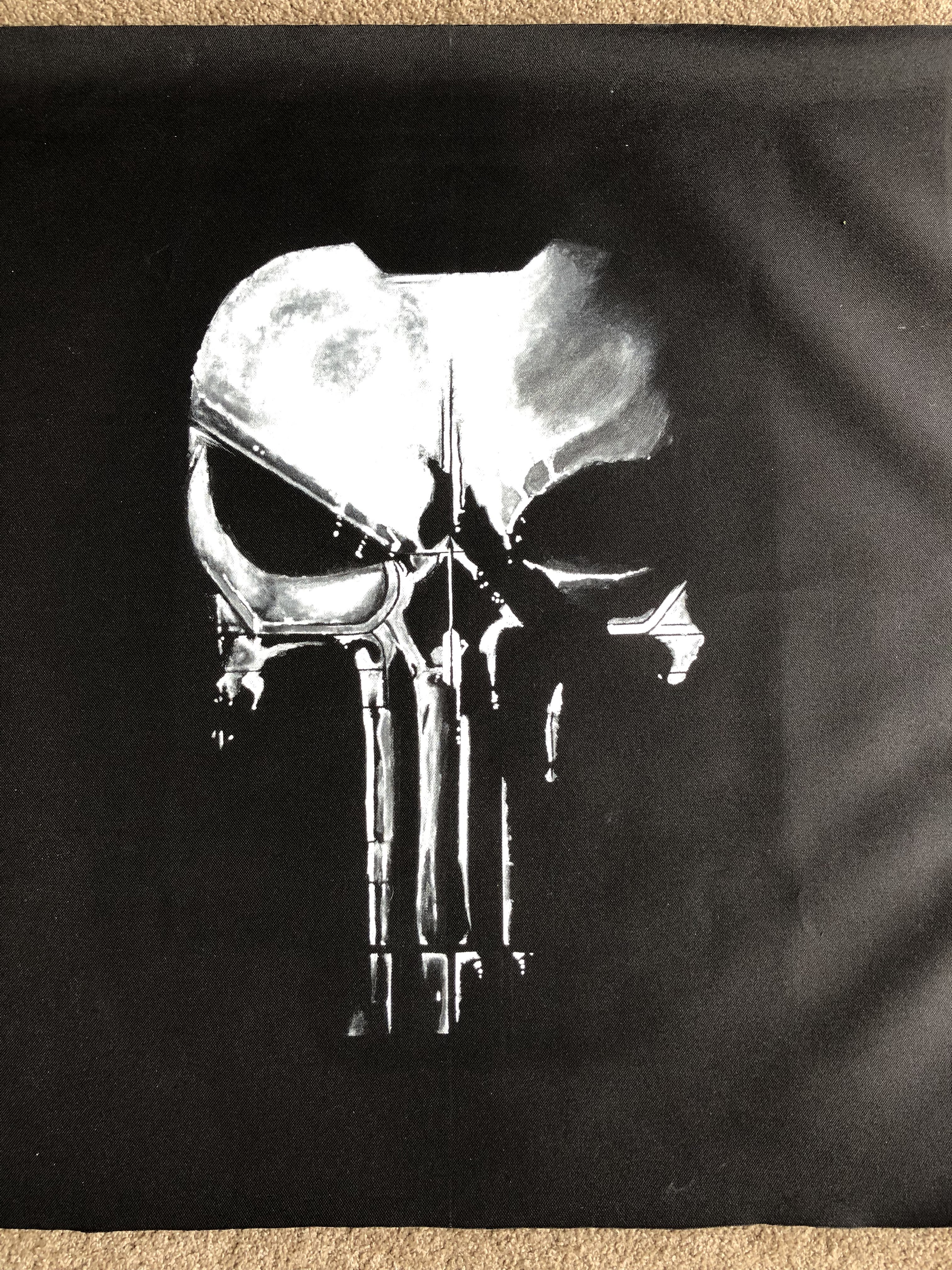 I decided to paint the blood on the flat canvas version. I use red ink. I find that's the closest thing to real blood without actually being real blood.
Box of pens later...
Time to paint
Punisher vest and punisher flat canvas version side by side - side note: launched a dedicated FB page for my artwork/costume stuff called Punishing Creations -
Few pics getting started (my friend is a seamstress so he did the sewing for me.)
I started off scaling a pic of Frank's vest season 2 and the measurements we had for me and worked out a scaling factor so I could measure off the pic I had and multiply it by the scaling factor relative to my measurements. Worked out pretty well. Hardest part was deconstructing the vest. Took my time and worked out some plates I thought would work. Once happy with that I moved to cardboard versions (as templates for foam). Once those were done I drew the templates on the 2-3mm foam I had. Beauty of templates is just flip them over for the other side. We wrapped the plates in the ballistics nylon I sourced ex USA. That made everything look great.
Also decided to add some back padding, hard to tell on the Netflix Vest and I did get couple screen grabs but the back was just fabric. I made up some plate designs which were kinda inspired by the front main pec plates. Seems odd it wouldn't have any protection at the back especially for the should blades. Originally made 4 plates but scrapped the top 2 plates as it made it quite busy. Overall pretty happy with it.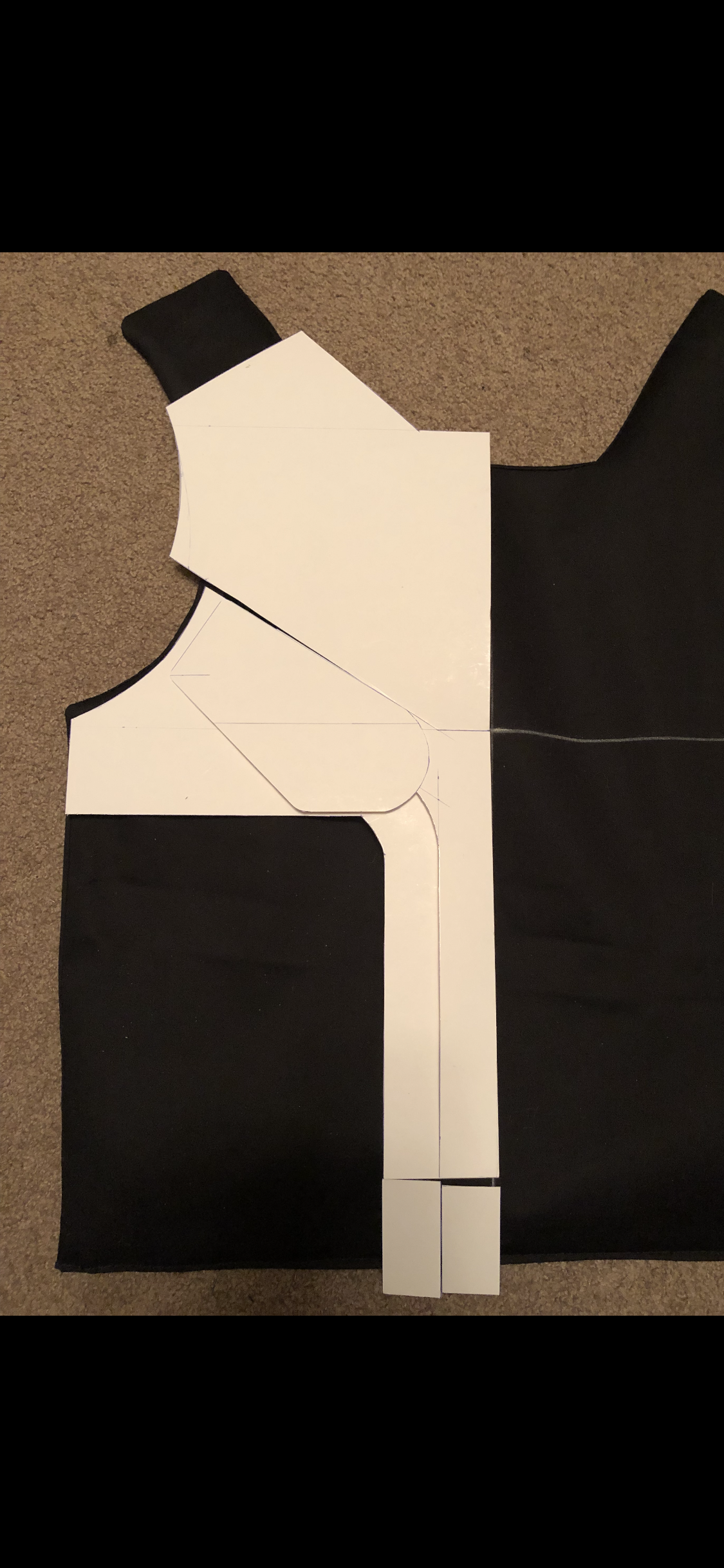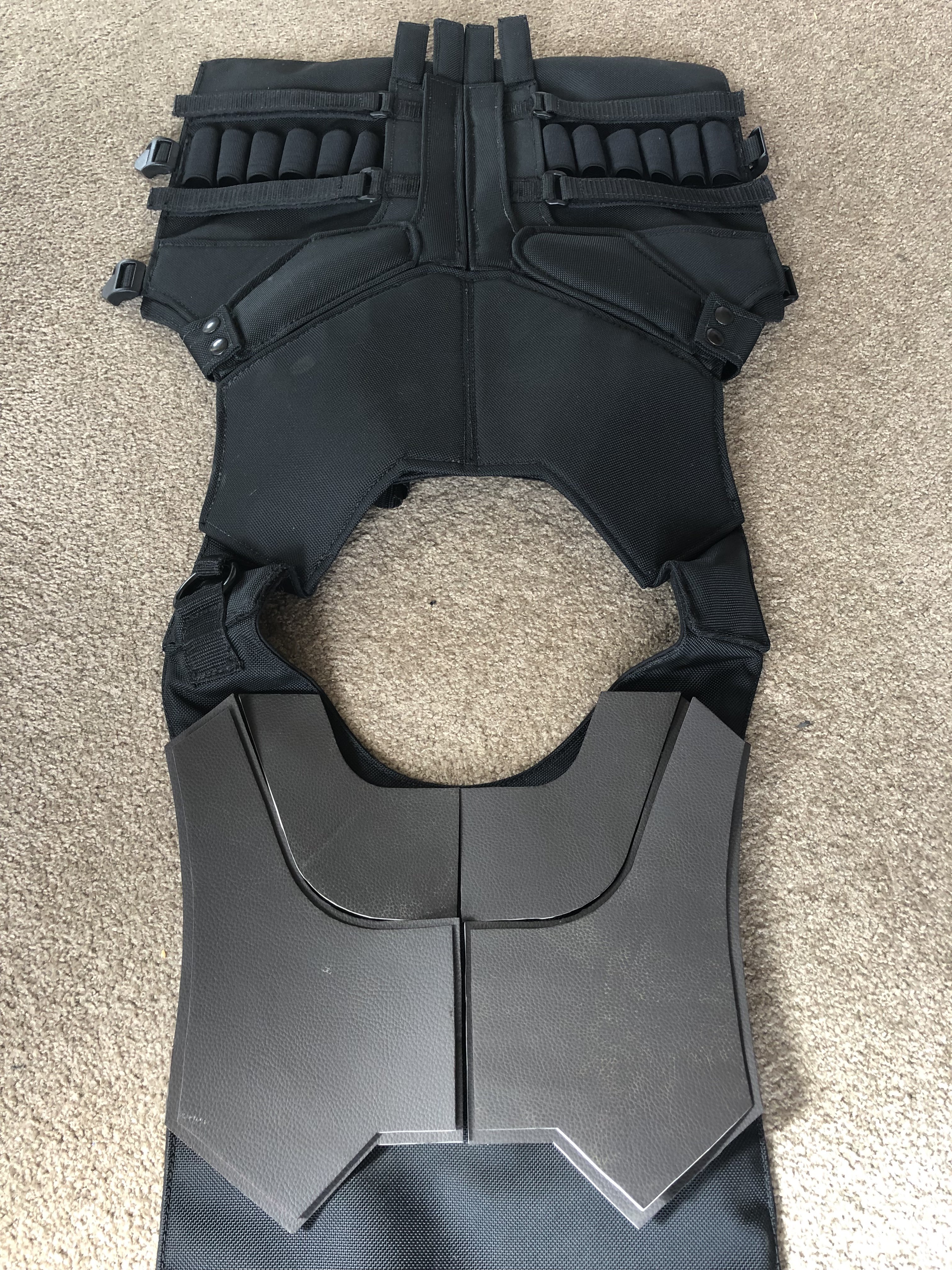 Last edited: