The recent threads here have inspired me to try my hand at casting my own pred beads. Since my clay-sculpting skills are virtually nonexistent, though, I'm doing them in a different way. I'm using short lengths of 1/2-inch PVC pipe as a base, and decorating them by gluing bits and pieces of foamie to them. Since I have three masks to bead, and I plan on using two different beads for each mask, I came up with six designs: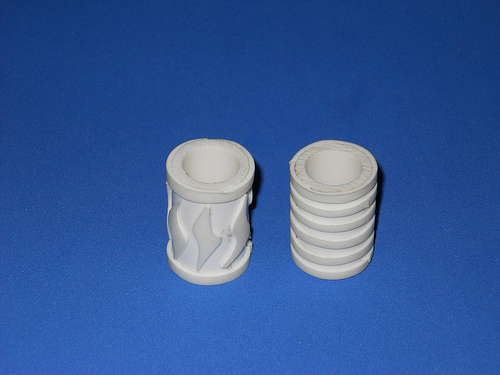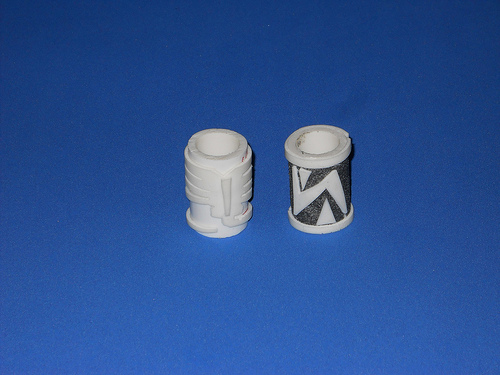 I've coated them all with watered-down Elmers to seal the foamie.
Now I'm waiting for my Oomoo to arrive from Smooth-On so I can make molds. I'll post more then.