So me and a few friends decided to hit Vegas this summer, and got a really good deal to stay at the Planet Hollywood Caisno. Due to their giving our reserved rooms away, we ended up getting a Panorama suite. The suite had a Brett Ratner theme, and had props from several of him movies, mostly Rush Hour and Red Dragon. In the Center of the room, in a glass table, I noticed something familiar:
The plastic "Cure" rifle from X-Men: The Last Stand
So I figured I'd take some pics for those interetsted.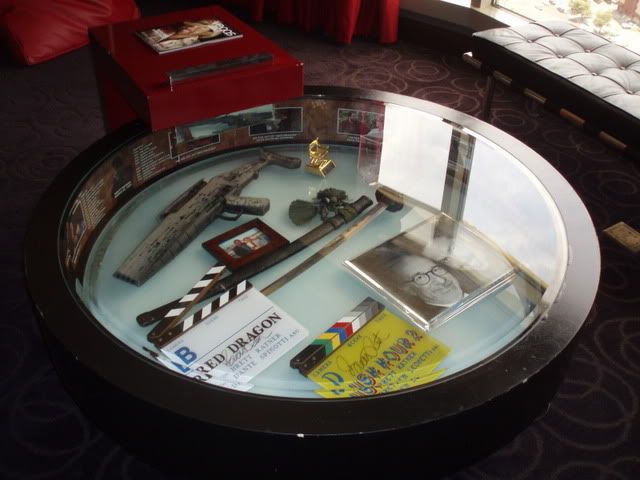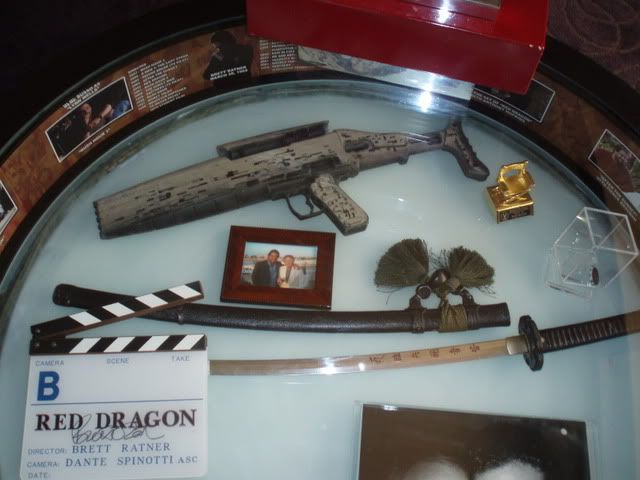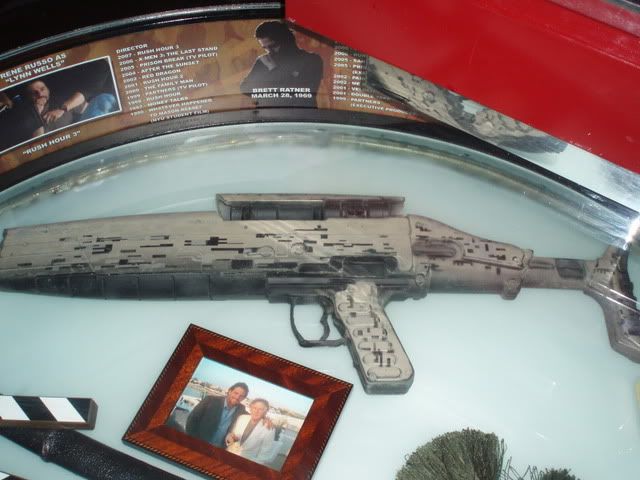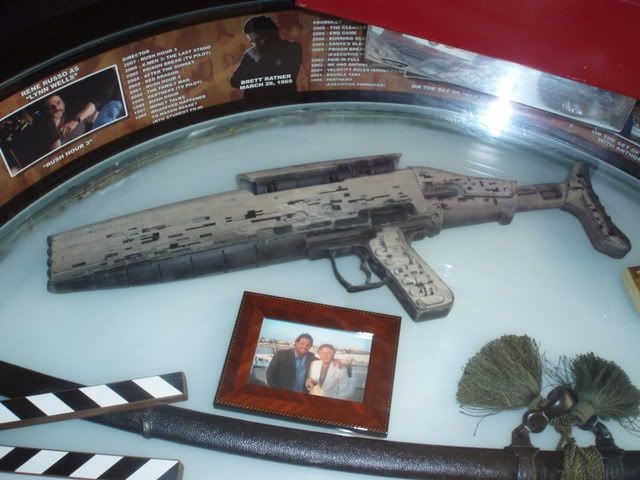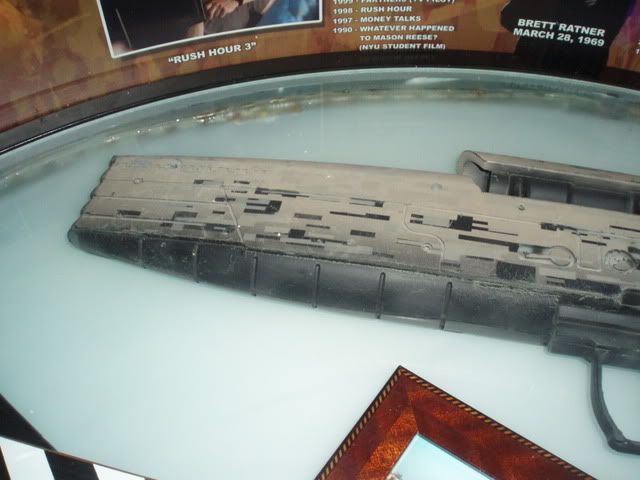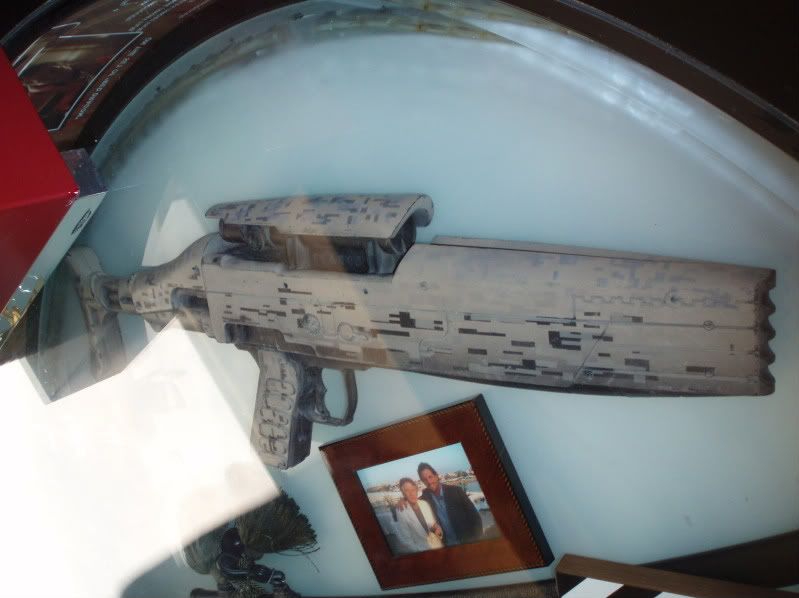 (flipped from being upside down)
It was underneath some kind of metal table that I'm guessing prevents people from taking off the glass, so I couldn't get close pics of the stock.