Sr Member
RPF PREMIUM MEMBER
To go with my Dead Mans Chest I couldn't resist making myself a few Aztec gold coins to go with it. Yes I know its the wrong chest
but I would still love a few to be inside. I have contacted a local gold plating company and they have given me a very good price to 24k gold plate a few coins so that's very exciting!
I'm currently 3D modelling one as close to the movie as I possibly can, resin print, cast in pewter and then get it cold plated as above.
I've been researching and found nearly all of the replicas available, MR and others etc have a very different front and back design. The front being the skull design we all know with the back being a more Aztec line design. You can see it here:
Thing is, watching the film again... I do forget how perfect that film is! Damn I love it... anyway watching the film again when Elizabeth is forced to slice her hand and drop the coin in slow motion into the chest. Its very obvious her coin, and therefore I can assume all the others, are in fact two sized with the skull design.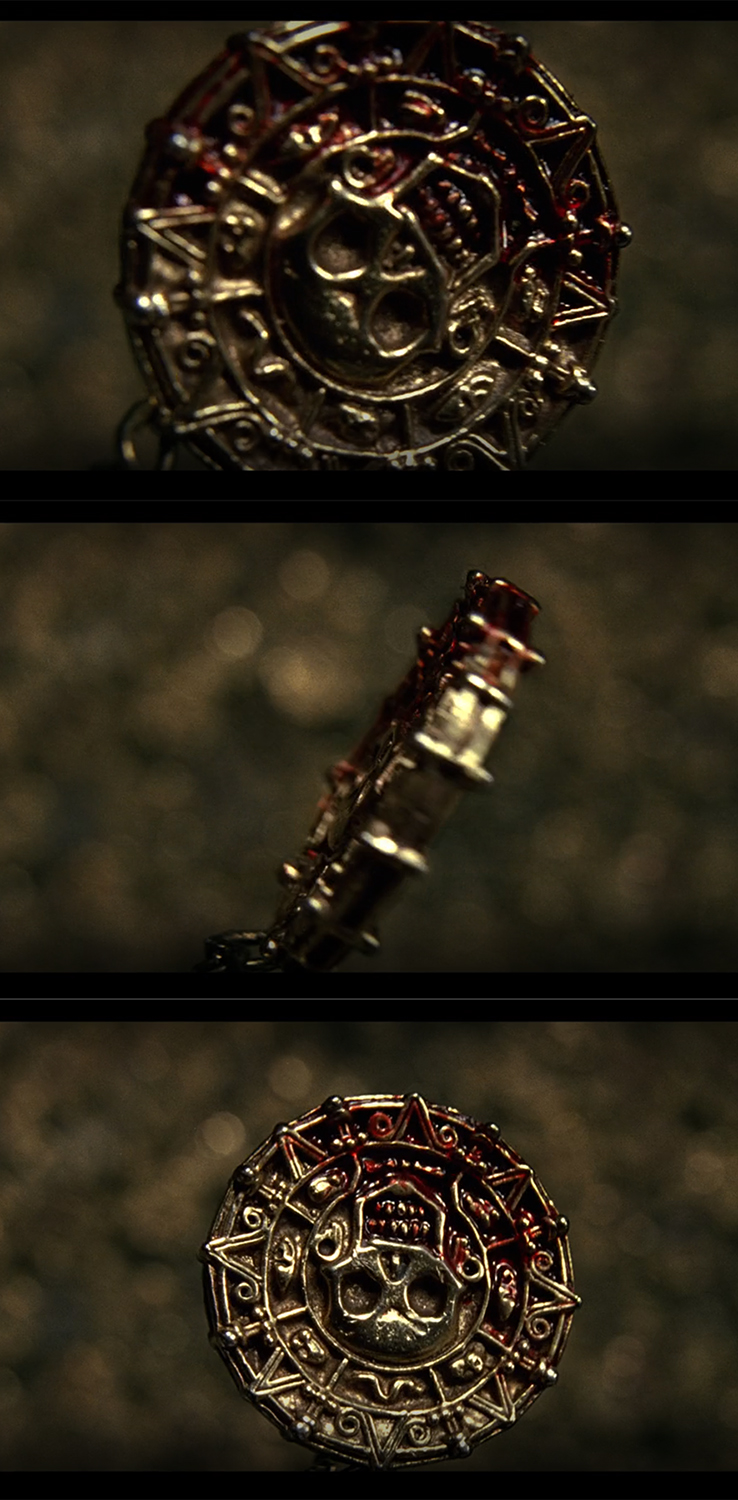 I'm all for screen accuracy so I am kinda conflicted. I think it should be double sided skull... which personally I prefer... but there must be a reason why all the replicas are different.
If anyone can advise id appreciate it.
Thanks