Hey all,
I would like to show you all some work I did with a set of P1 Pete Mander gauntlets that I got some month ago.
So I created one of my blade animatronics special for Petes blade gauntlet top and I think it did come out absolutly perfect.
Here take a look as pictures say more than any words: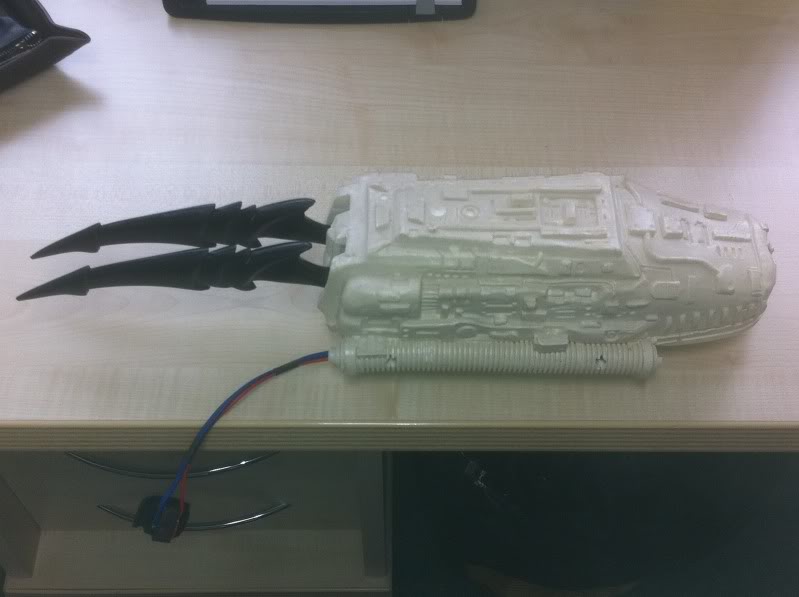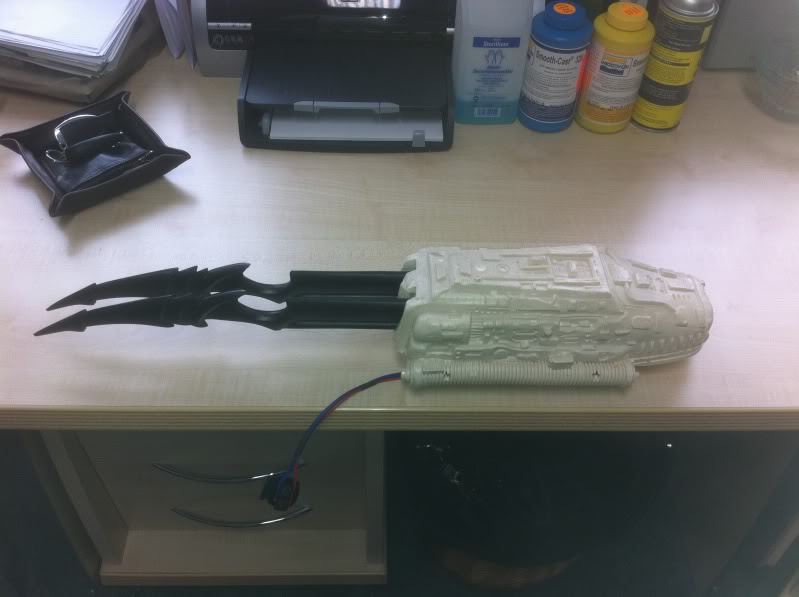 Here is a video of the animatronic outside the gauntlet houseing and you see how fast it shoot in and out.
Click on the picture and the video would run from my photobucket account.
Greetings Guido