Well now that things are rolling on this i thought i would start up my WIP.
the helmet is almost done. i need to add the hoses from the guantlet. and the ties on the back of the neck guards.
Casey's lasers have been added. and i have dirtied up the leather
i am getting my gauntlet lid today and will be starting up on that shortly.
i have taken apart some Nerf guns and knockoffs to use as a base for Noland's gun.
pic time!
Before
After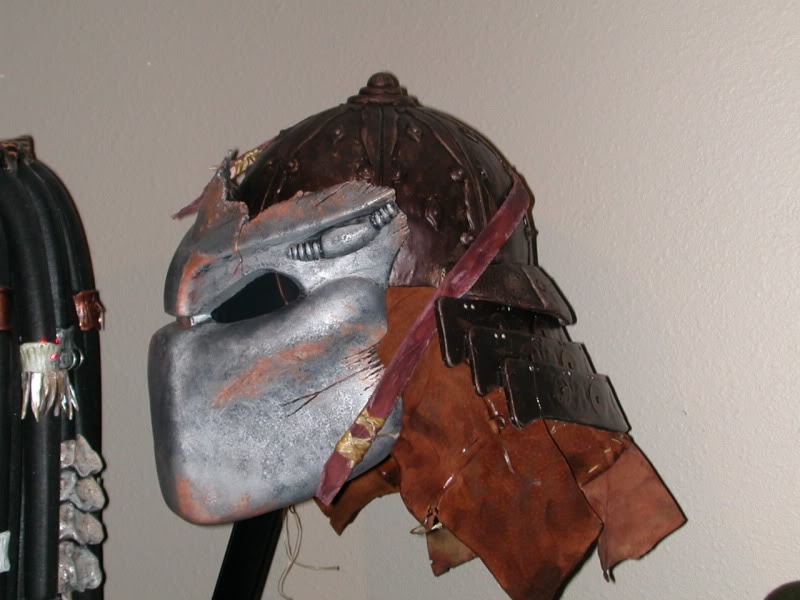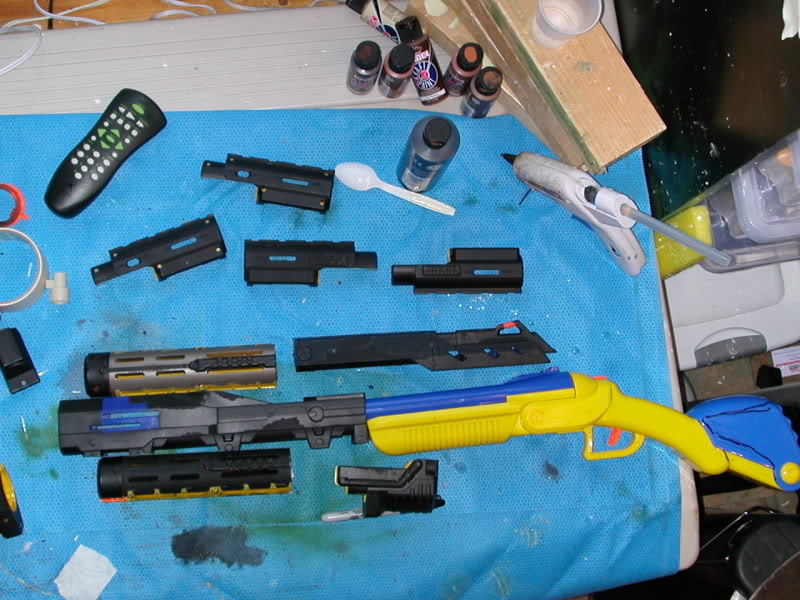 update 11-3-10
just worked on the guant some. making the tube things and hoses that attach to the helmet
i used magnets part way so that the helmet and gauntlet wouldn't be permanently attached.