I'm gonna call this the Nexus Hybrid Helmet made of Bonehunter v2 Fallen and ancient Chinese War helmet based from the movie Hong Men Yan or White Vengeance. Great movie by the way, lots of fighting and tragic story of strategy/betrayal/ power/ losing faith.
I'm getting into these Chinese movies, being in China they come out pretty often with these war epics and not just mindless fighting. Most of it is strategy in disguise to either gain power or trust from the fellow men. Its quite deep if you guys ever get a hand on english subbed movies. My wife does most of the translation for me with explanations of the background history of the characters. Yes they are based on real history....
So thats why I chose the Chinese war helmet style incorporating into the mythos of the Predators and how these ancient hunters have crossed paths with historical figures of earth.
Originally it was a German M45 helmet, Tried it and it didn't work.
Now I've evolved the concept to this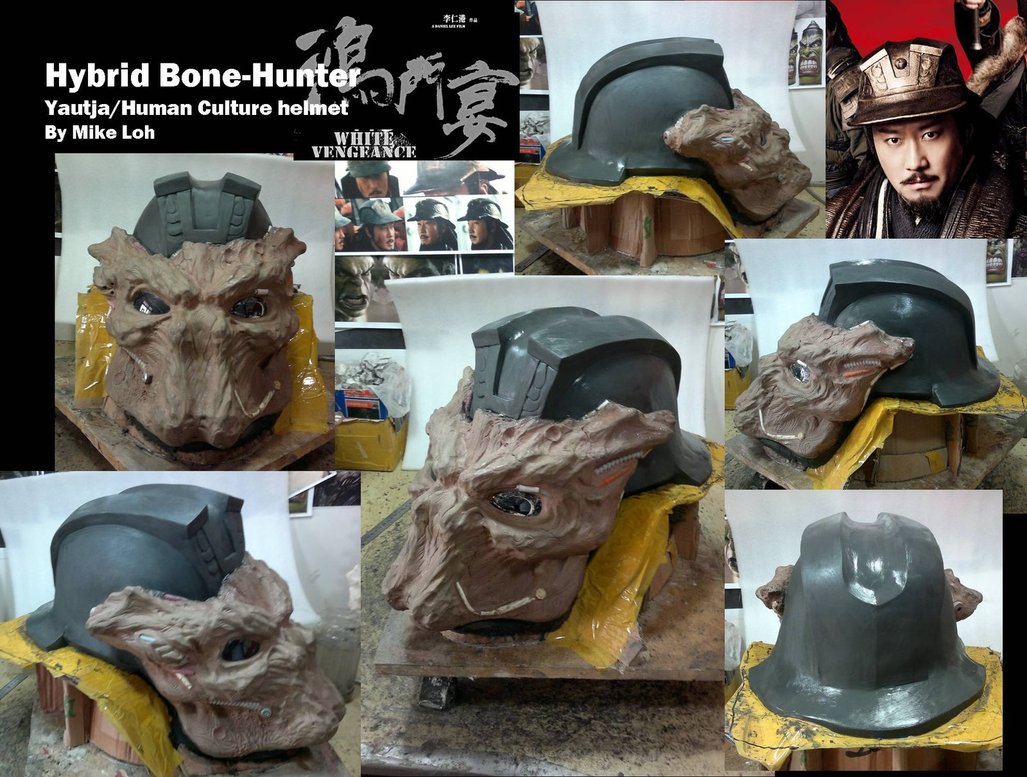 Last edited by a moderator: