Sr Member
RPF PREMIUM MEMBER
Hey guys, I need some help ID'ing some model parts, and I know you guys can help- this is right up your alley...
I'm looking to ID the parts on this badge from Return of the Jedi worn by the Alliance officers. Lando, Leia and General Madine have one, as well as a lot of background.
Here is a close up photo of an unused badge from a Prop Store auction. There is a piece missing, but I imagine if I can find the kits the other parts came from- the missing piece is likely from one of them. I think I see an engine block, a car radiator, and perhaps some kind of tank hatches? I feel like I've seen the domes before, I thought maybe on the X-wing- but it isn't there, and I can't place them.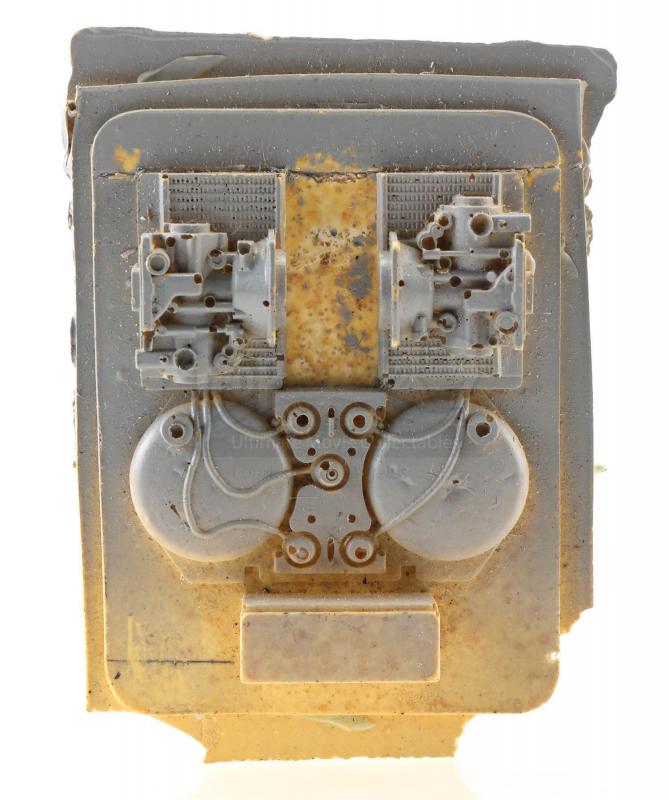 Hoping some of you guys will know right off the top of your heads. Thanks for any help!