Hello, hi, hey, hiya, ive just hada little switch around on my Predator wall display and while i was moving them i decided to take a picture. Ive got a few of these from ebay and now im kind of getting to know bio-makers im wanting to pick up not only what the bio is ment to be but where it come from. If anybody can shed light on some of them id be happy. If not enjoy some pictures of my pred and joy!
First of all ive got a P1 bio from ebay. No clue who made it. Was just a mesh visor but i added some plastic to the visor too.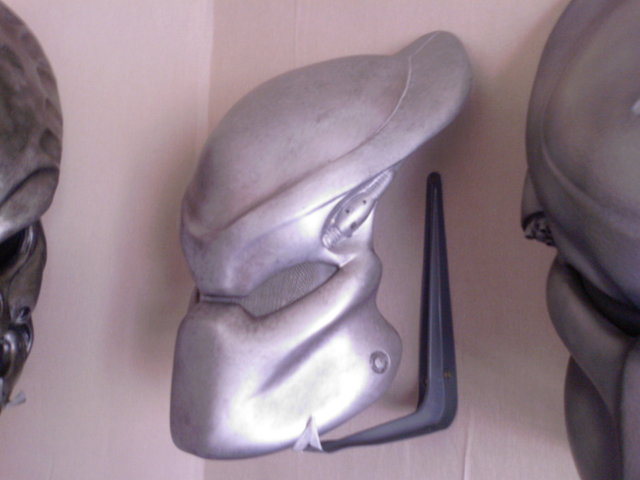 This is a gort. Reuben Armana mean anything? Either way its awesome.
Sideshow Wolf (didnt use its own wallmount as it would of offset my display)
This is just a bio im constantly messing with. Bought as a cast off ebay and just tried different paintjobs and visors ever since.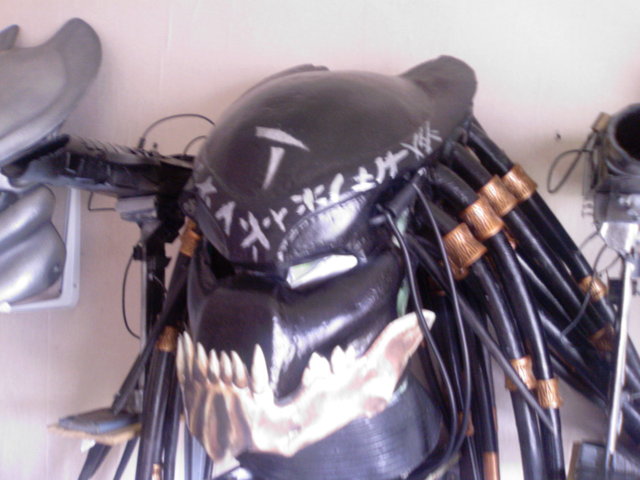 A Hez Tusky bio. I got it Raw and finished it myself. Not as good as a Hez finish but im satisfied!