I recently had the good fortune to receive, through the "Pay It Forward" section, a flawed casting from Skunk of his pred mask sculpt. I've been working on it for a few days now and thought I'd post up the results.
If the crown looks a bit wonky keep in mind that this mask isn't foam filled, so I stuffed it with pillow batting to try and hold the shape. I may foam it later, just didn't feel like dealing with the mess right now.
I went with a grayer tone, as I felt that the great wrinkles and extra tusks gave this pred an elder or "primitive" feel.
A few quills and some dreads and this puppy will be done....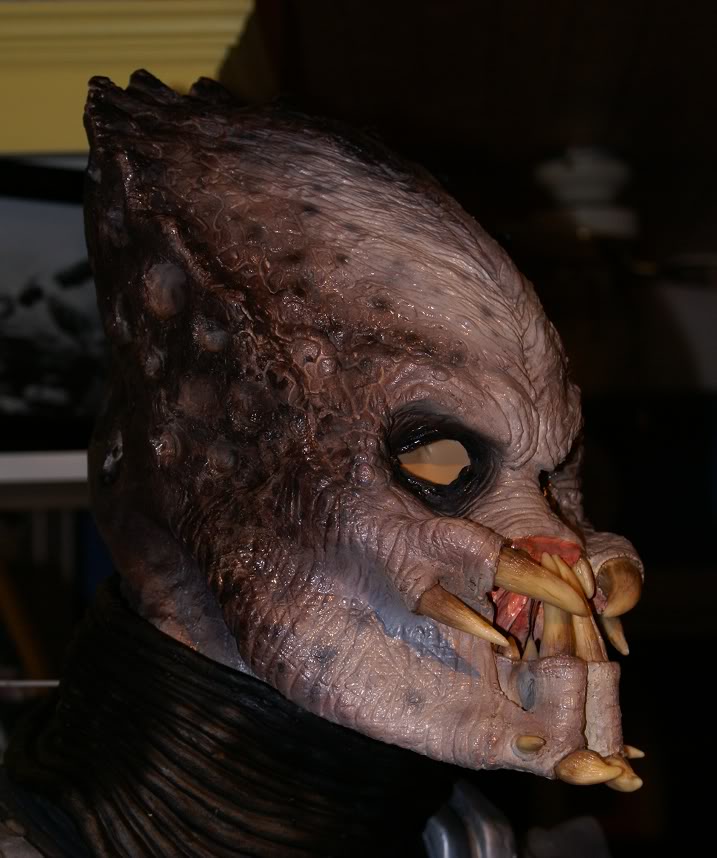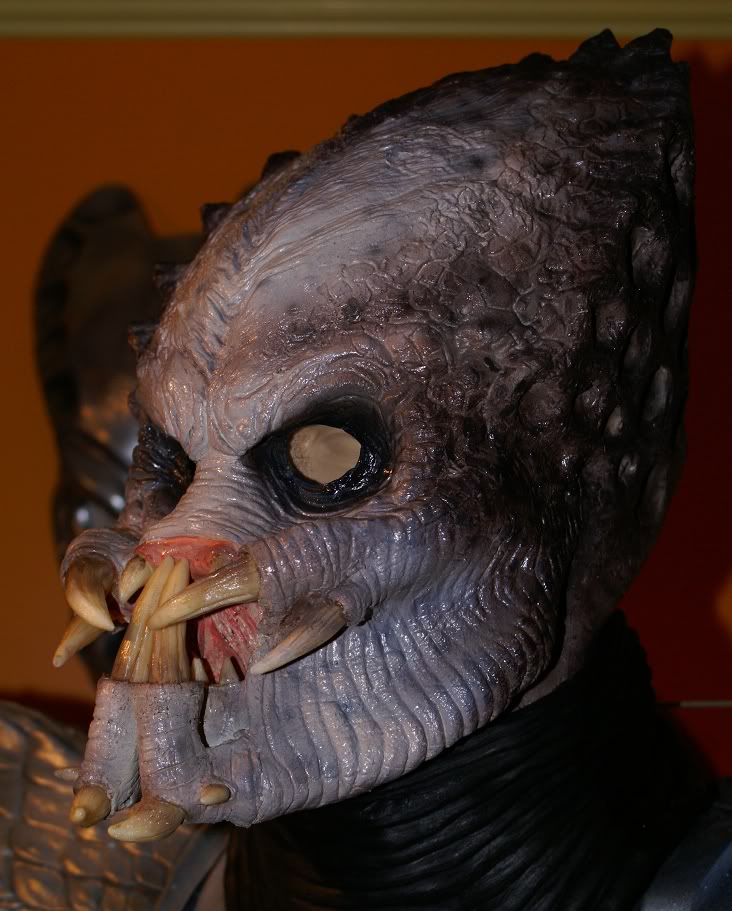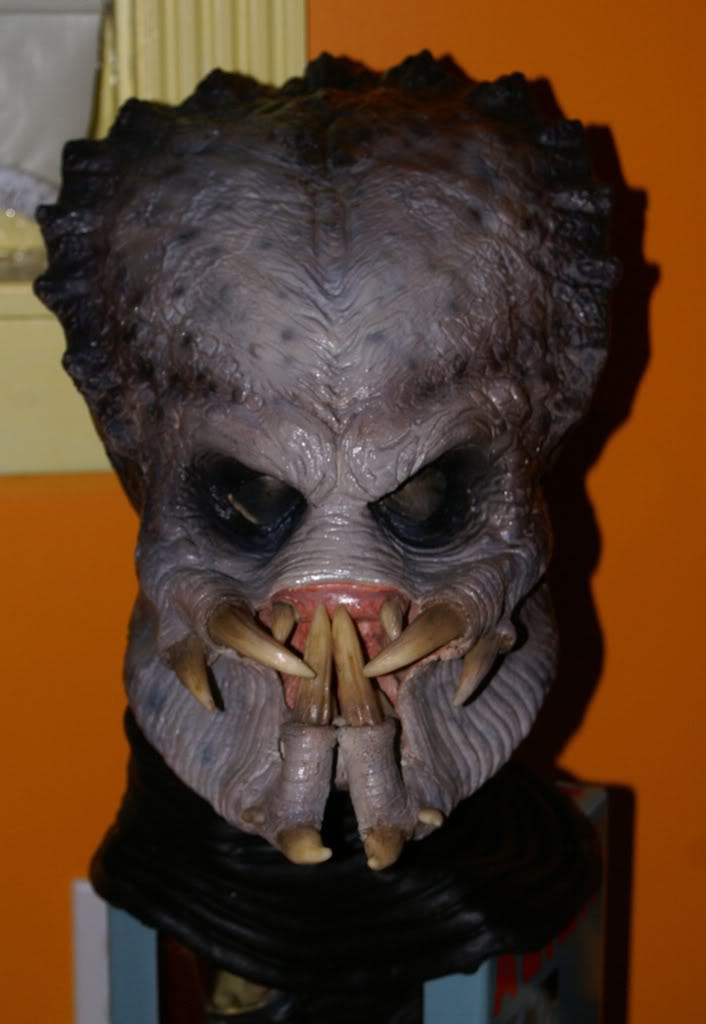 Mike