Okay, this is my first suit build EVER, and on a budget. So take it easy on me, alright lets get started.
I started with the chest piece, I purchased a muscle shirt from my local costume store. Afterwords I went to a hobby store and aquired two bottles of acrylic paint, one black, one brown. I painted the details on to the chest piece, cut up an old fishing net I had, sewed it on and got this:
For the legs I purchased some warm ups from a thrift shop and, like the chest, painted the details and sewed on some netting: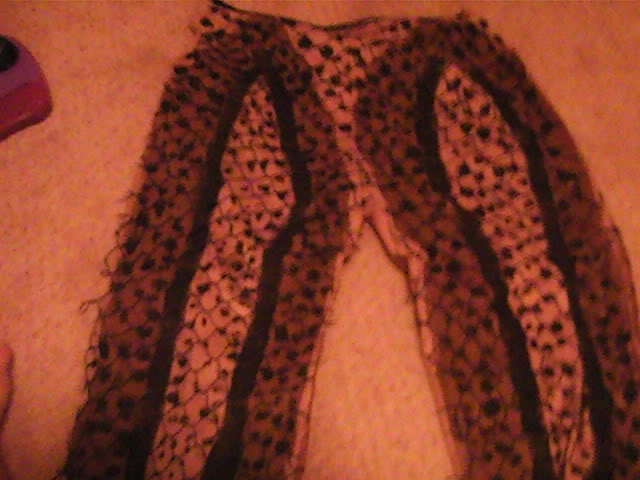 For the feet, while I was at the costume shop, I purchased some monster feet and painted on the details: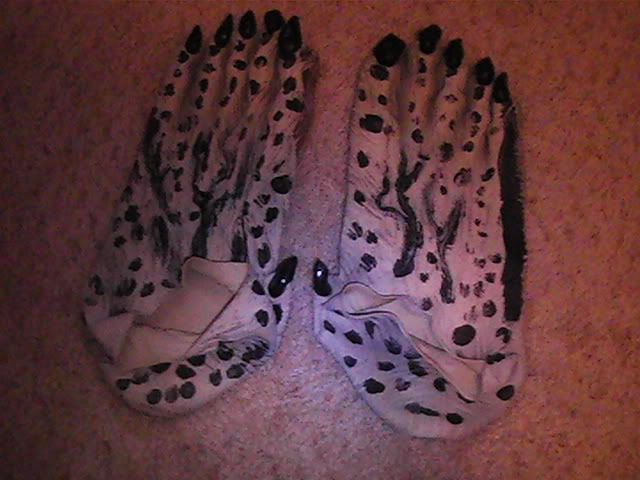 Now onto the armor, which all of it is made out of cardboard using Vinman's templates(thanks).
Shoulder Bells:
Upper arm pieces: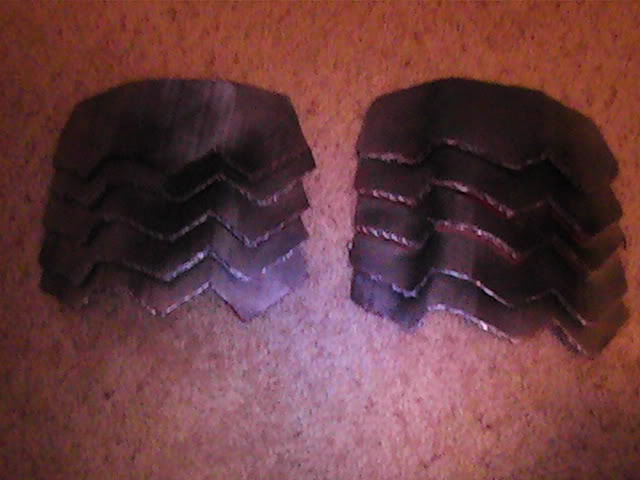 Now for the COD and but flap pieces I made them and sewed them onto an old belt of mine:
For the computer gauntlet I used the pringles can method:
I also bought a caveman tooth necklace for the bone necklace: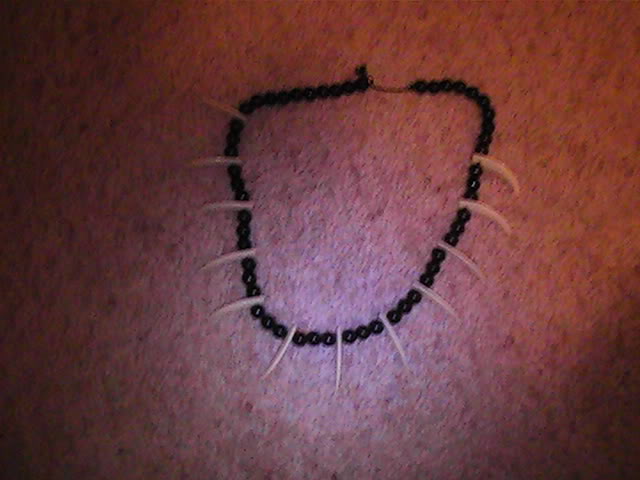 For the hands I got some zombie hands from the costume shop and painted on the details: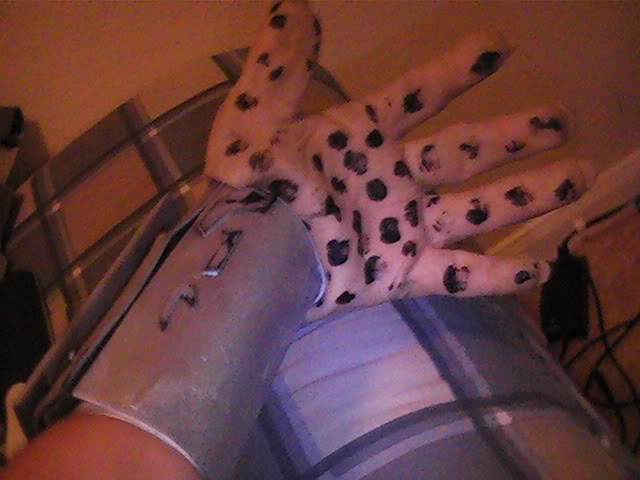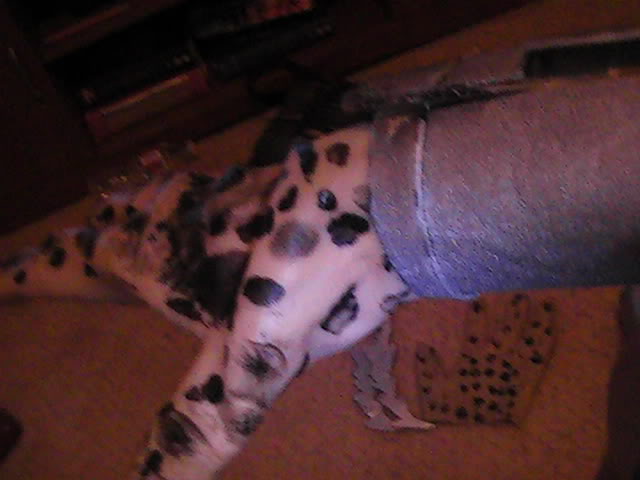 Lastly the bio helmet, I was going to use a bio that I made myself out of cardboard: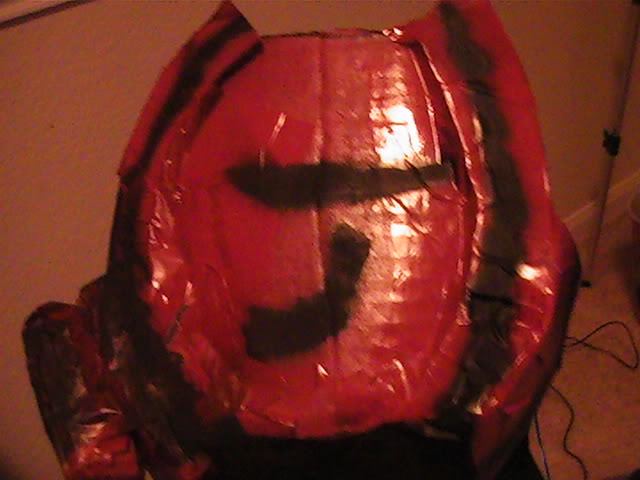 But decided instead to use a mask from the costume store: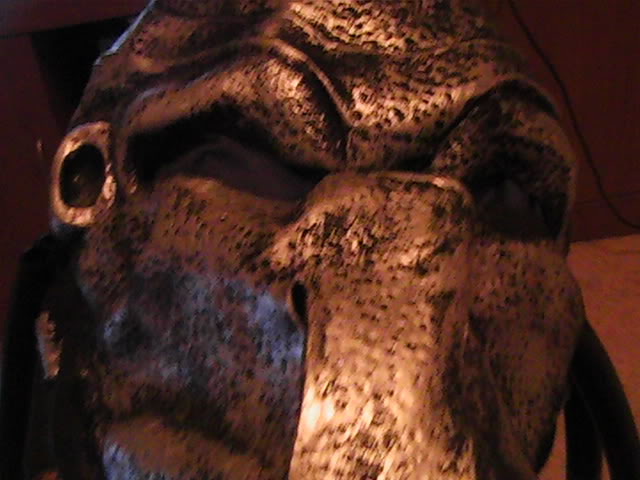 I added on some see through black fabric onto the eyes. For the dreads I got a plastic hose and cut them into 32 pieces, 15 in lengths of 22", 17 in lengths of 15" after that I sewed them on instead of glueing so they could flail around:
So now all I have left to do is:
the chest piece
Wrist blade gauntlet
thigh pieces
shin pieces
But this is the suit so far: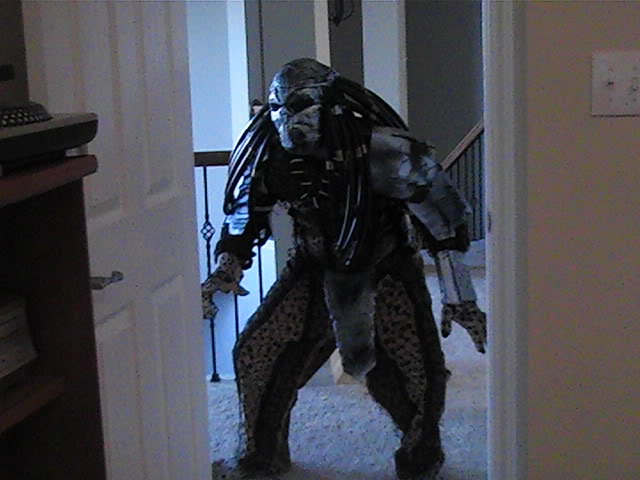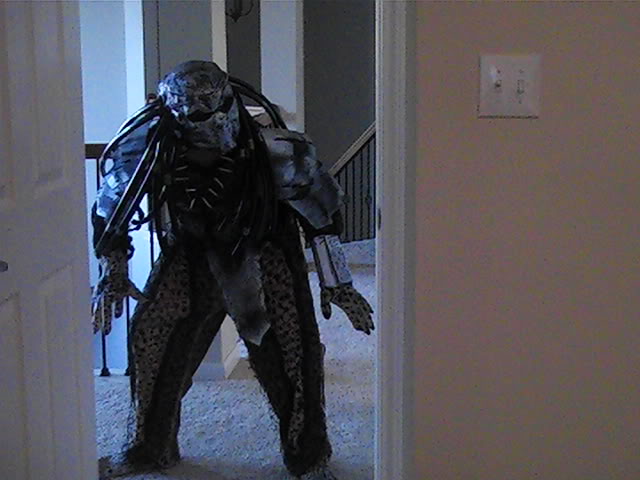 Hope you all enjoyed it!!