Hello Lair!
Well, I've taken the plunge and I'm working on my first Pred head!
I wanted to go the budget route, but that's not working out very well for me!
Here's what I've done:
Mask: Rubies (Severelly modified)
- Followed the Rubies mod tutorial
- Installed 43 backer rod dreads. Tappered the ends as much as possible with a heat gun.
- Tappered the bottom of the mask in 3 places to narrow down the neck area
- PVC pipe dread beads. Each hand carved to resemble bone. Each bead is hand-painted in acryllic paints.
- Added beads in various places on the dreads to get the "elder pred feel".
Bio: George's P1 Stunt Bio
- Left it "as is" from the mold. I love the original dents and dings
- Base coat is a dark metalic silver (similar to gun metal)
- Used Acryllic paints (metallic silver, dark grey, metallic antique copper, and metallic bronze)
- Bio is held on the mask with industrial strength velcro.
I'm still not finished. I have to install the lasers, add more dread rings, paint said dread rings, touch up the dreads, and add black mesh for the bio lense.
Constructive feedback is always appreciated!
Here's some pics!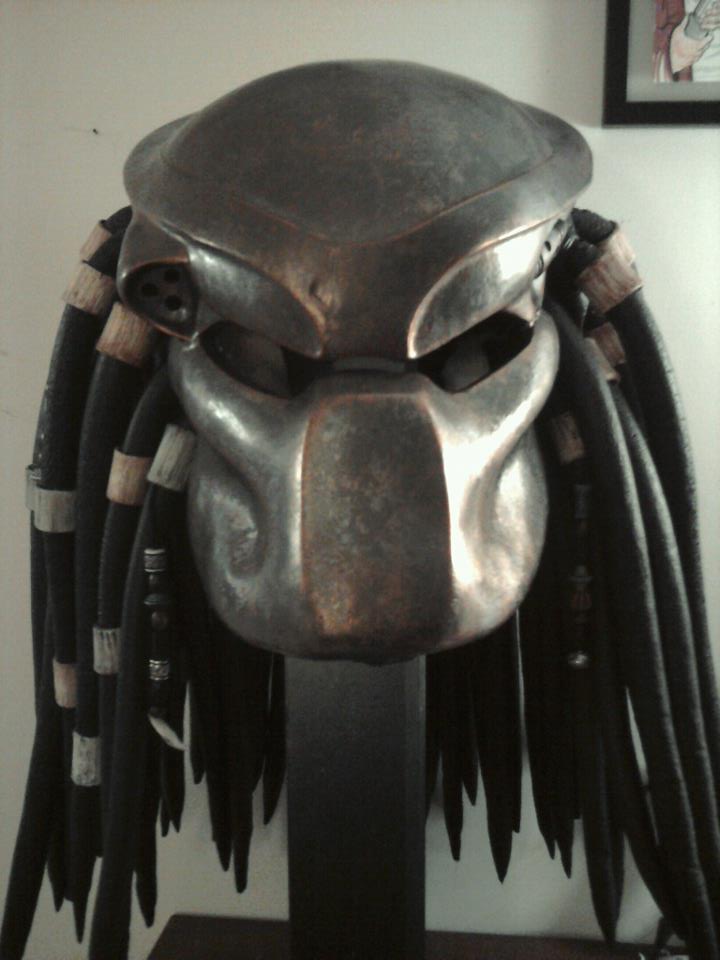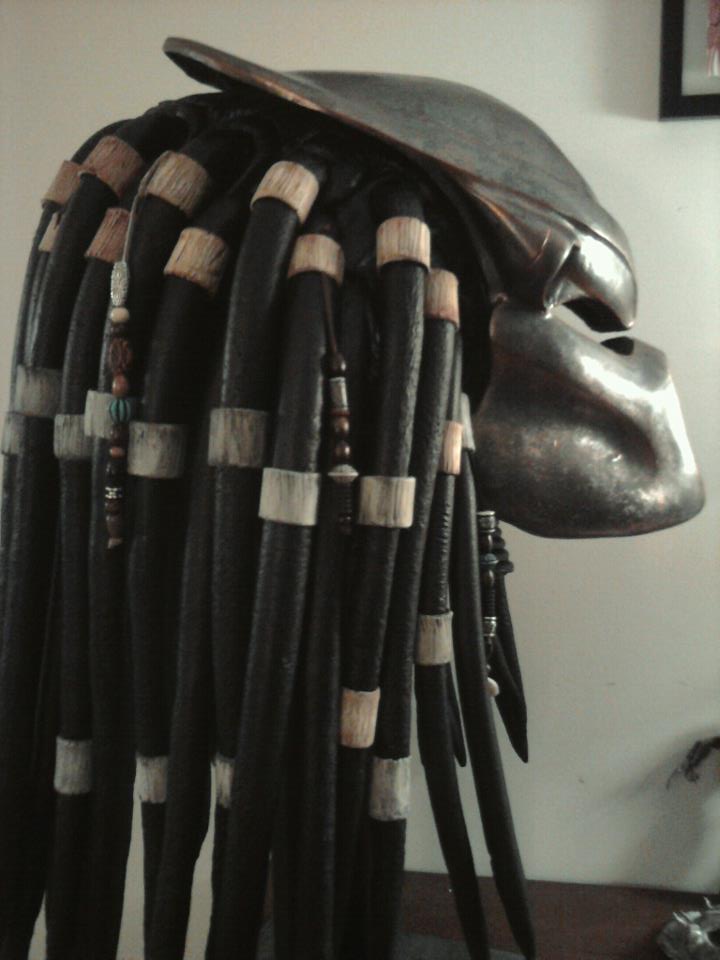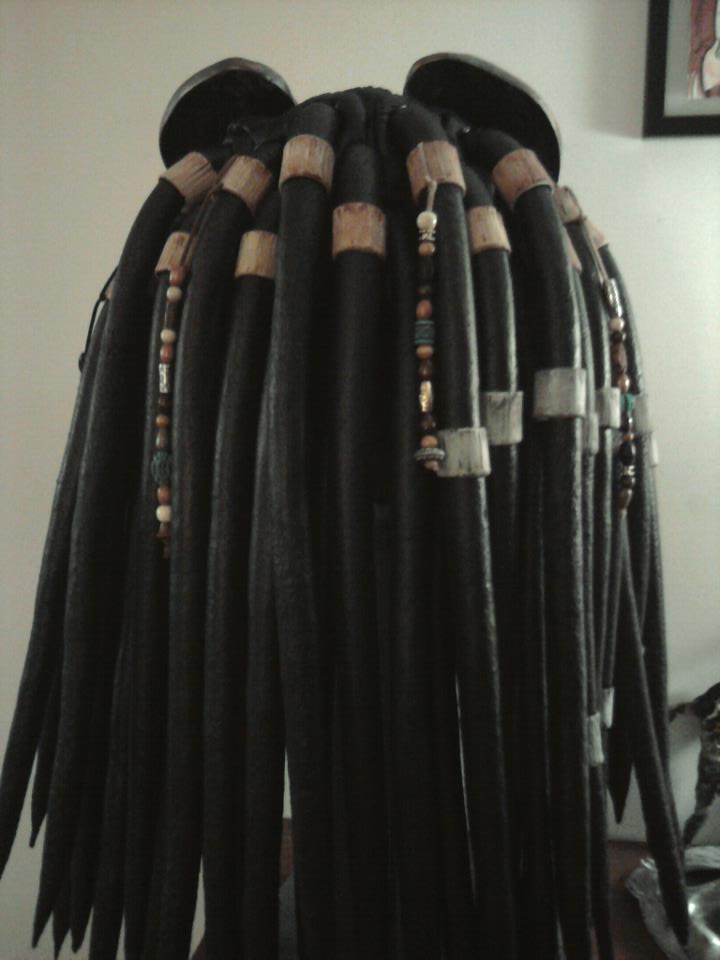 Thanks!
Sean
Last edited by a moderator: