Photos of my finished combi-stick/spear: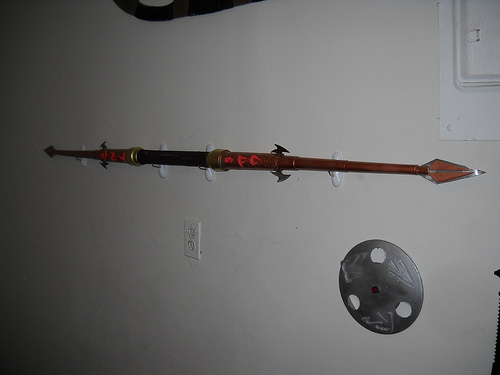 I took two cheap extendable "laser swords" and glued both hilts into a short length of PVC pipe. I covered the handle with alligator-skin leather that I got in a craft shop, painted the first segments with pebble-texture paint and then painted the whole thing copper-color. The decorative metal thingies came from a disassembled "alien v predator replica spear", and the spear points are cut from a sheet of metal. I used foamies to make cut-outs on the spear points, and also to place Yautja writing on the staff.
The segments collape down into the handle and extend with a flick of the wrist.
Overall, I like the way it looks.