i did start pepping this a while ago - and whilst i was halfway through it and it went togeather ok - upon trying it on it was so terribly bad to wear, uncomfy in many ways, and it was my first pep try so i have learnt many things about the process since i scrapped the original armour idea (having back issues really added to the hassle of wearability if needed)
i may well go back to it and do another one day now i know what i do now about pepping.
so with the initial pep armour now scrapped to the shed i was on the hunt for an alternative.........
so i chose the infamous spat armour - mainly due to its wearability but i had reservations until i saw a set nickotrom had painted and got it to look very good. ,
out i went on the humbrol hunt, bought the tins and some brushes and set to work the same day. (total of 1 week to do), the helmet i made myself from an m1, pep files for the lobster plates and strike plate, ear sections pepped and 2 headphone extensions for the mic and boom, resin cam off ebay, pentax lens - im certainly in no hurry to be grinding another m1 helmet this lifetime (build was a total of 1 week to do), matsuo shoulder lamp arrived last friday so got it on.
overall im well chuffed with my first costume build, some little things left to do, change and add so here it is so far: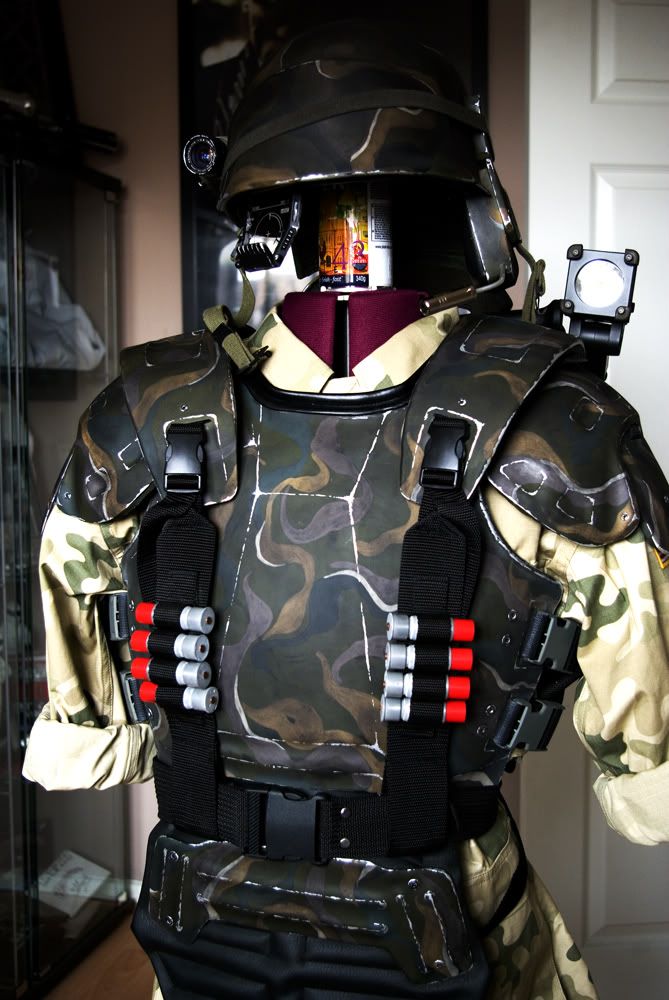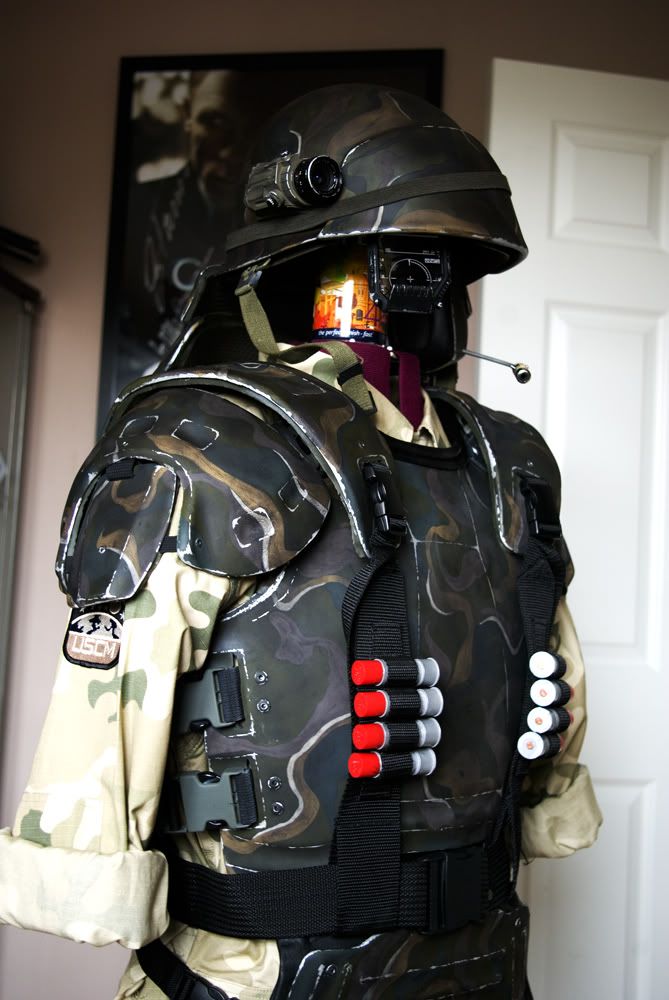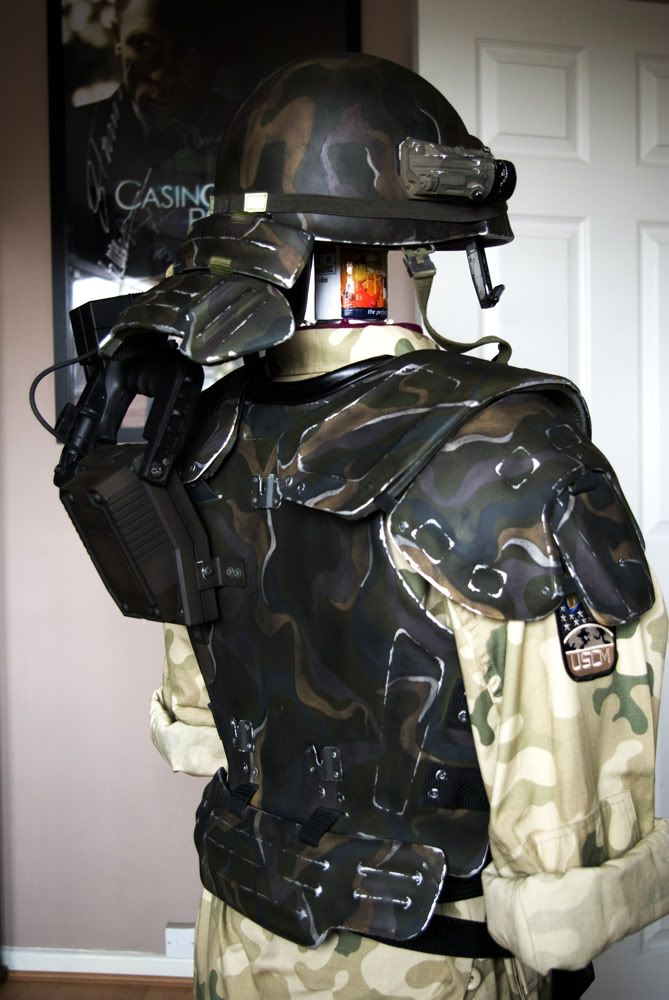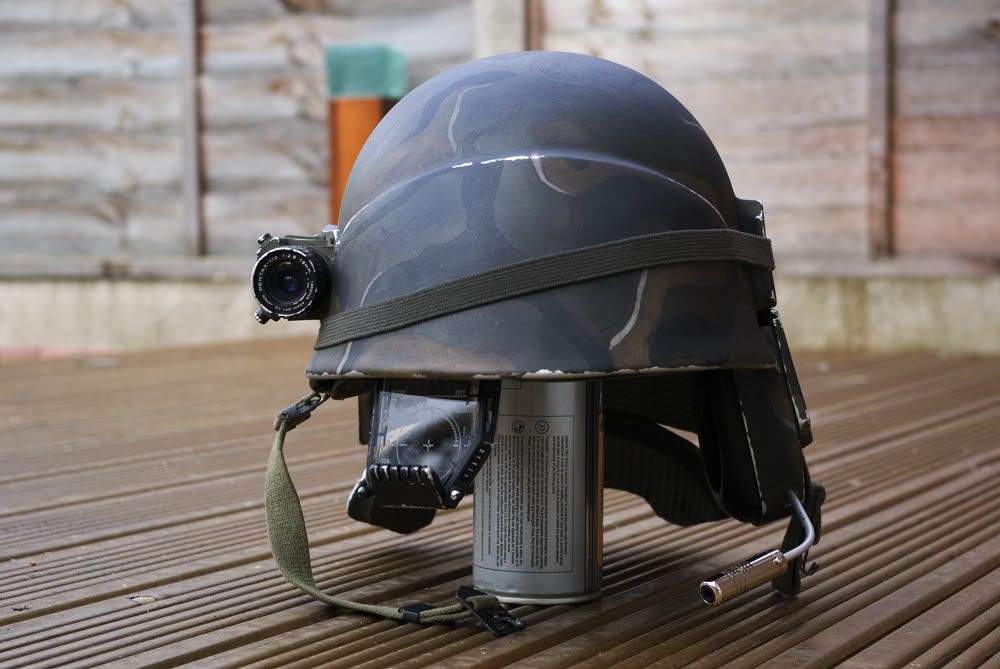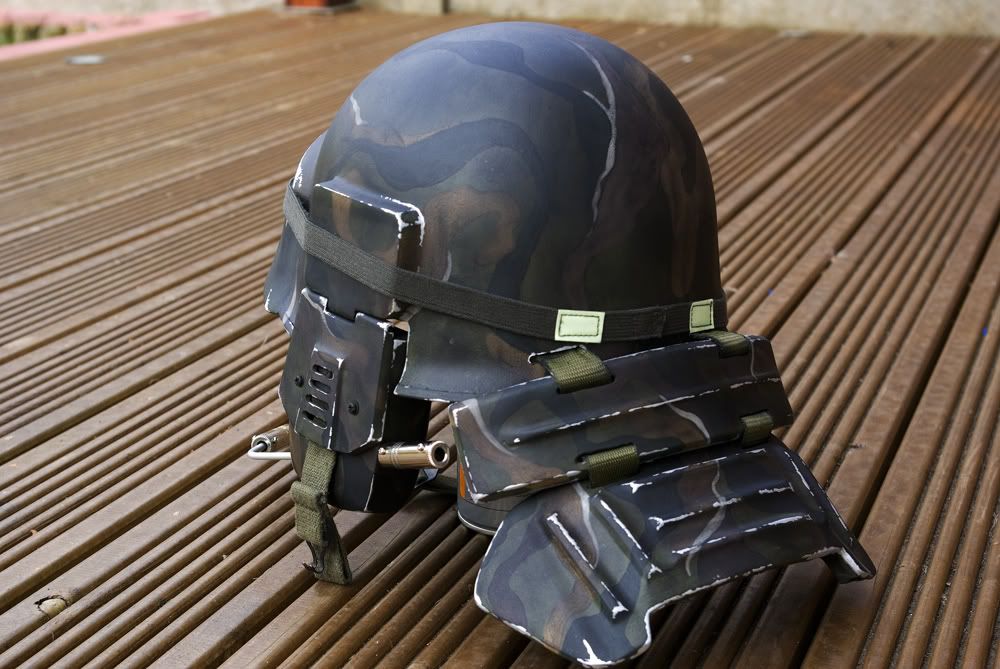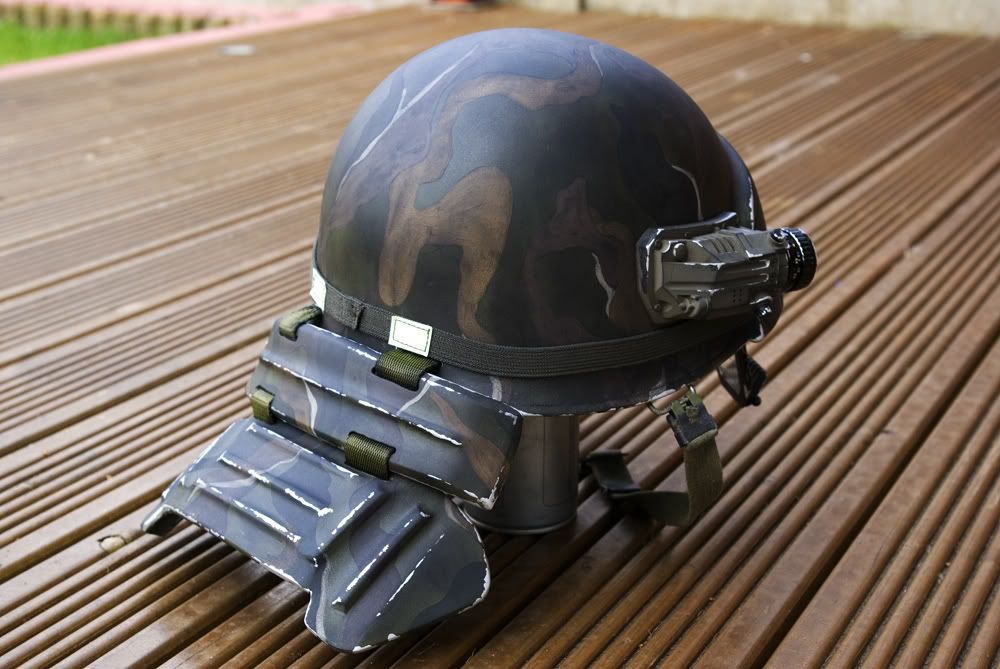 Last edited: