Hey guys I got my Bio from Casey who did a great job on it and sent it to me ready to paint after a bath.... THANKS BUDDY!!!!! So as a few know I have several projects going on so I can not afford a artist to do my painting right now. I decided to take a whack at it since I can always have it painted over later. I did not post progress are "how to's" as there are people on here with real talent I can never hope to match and they have covered all aspects in their posts. I will include a list of what I did. In some of the photos you can see the other colors coming through. I would have uploaded the original pics so you could see the detail but they were all over 5mb each. I used the "dry spray method" at least that's what I know it by for holding the spray back 12" or so with the heat on so it's almost dry when it hits the surface creating texture and helping with layering. I may dust the ridges with black I'm not sure yet. Your comments positive or negative are welcome as I am here to learn as well as offer up anything I know. I still have to install lasers and such.
So all paints Krylon Fusion:
1) soapy bath
2) 3 light coats "hammered silver"
2) 1 light coat "hammered bronze"
3) 1 light "dry dusting" OD green flat
4) 1 light "dry dusting" hunter green
5) 1 light coat hammered bronze
6) 1 annoying cat getting in the way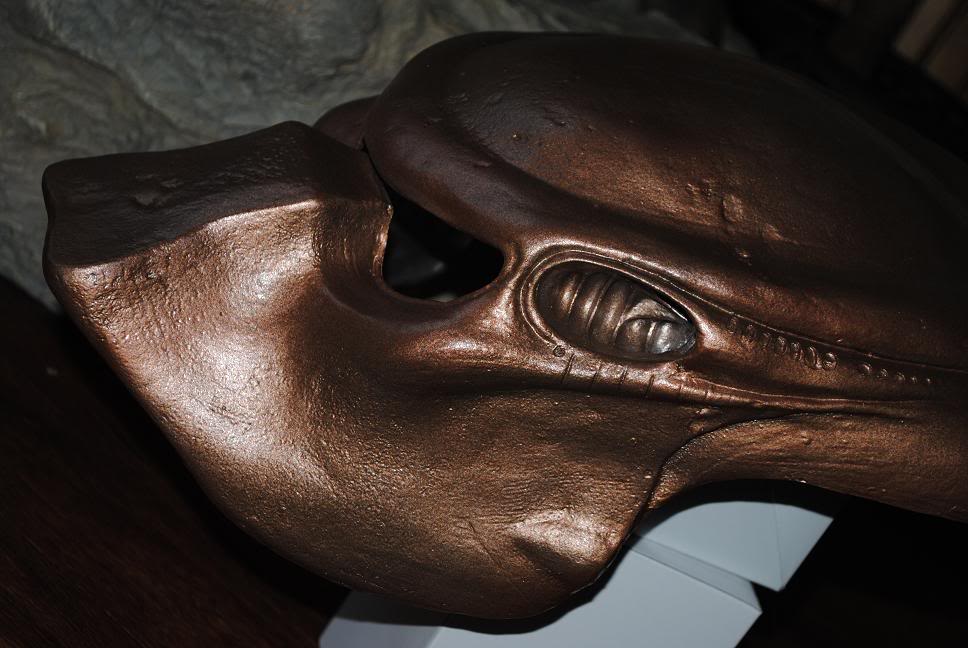 stuuuupid cat!