Hello everyone
Here is my W.I.P. animatronics cannon design. I'm using the arduino duemilanove microcontroller as it's the easiest to learn because it's open source. I've set it up to use the Wii nun chuck for pan/tilt control with full use of the joystick as well as the accelerometer, laser on/off, led firing with use of the z and c buttons. I still have loads of programming to do as it progresses. I don't have a video yet but it will be coming soon. I got the midsection of the arm machined out of solid aircraft aluminum and I really like how it turned out. I still have to paint it as well as the servo parts. Fun fun painting will be the last thing to do.
Here are some pics for your enjoyment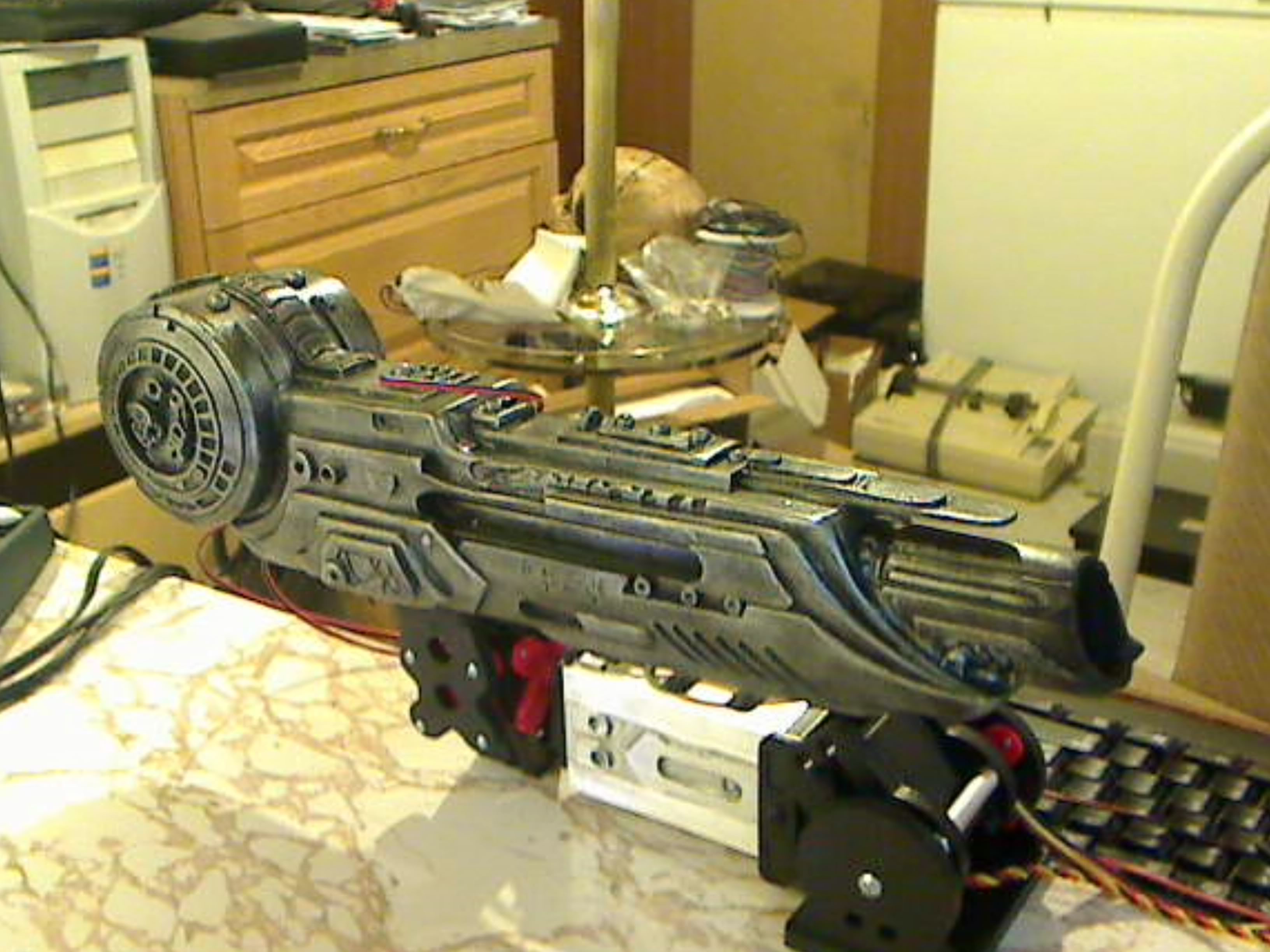 here is a link to the rest of the pics
http://s784.photobucket.com/albums/yy126/D...20Cannon%20WIP/
More to come......
David