Sr Member
RPF PREMIUM MEMBER
Really love all the hardware store greeblies and details, that's some of my favorite and most fun stuff to make/see!
Thanks!
A little more progress today, getting closer to paint. I made some quick panels for the back to enclose the inner mechanics boards I made. The top one isn't screwed in yet, will do that after painting the inside.
I managed to get the bottom one painted and did a test fit of the panel. I also tested how the lights look once fully enclosed (these lights will be wired to switches on one of the panels).
I also tested another color I was thinking about using for the cabinet. For my first two HICs I built I used a Dark Gloss Grey, but I am testing this Rustoleum color called Metallic Soft Iron.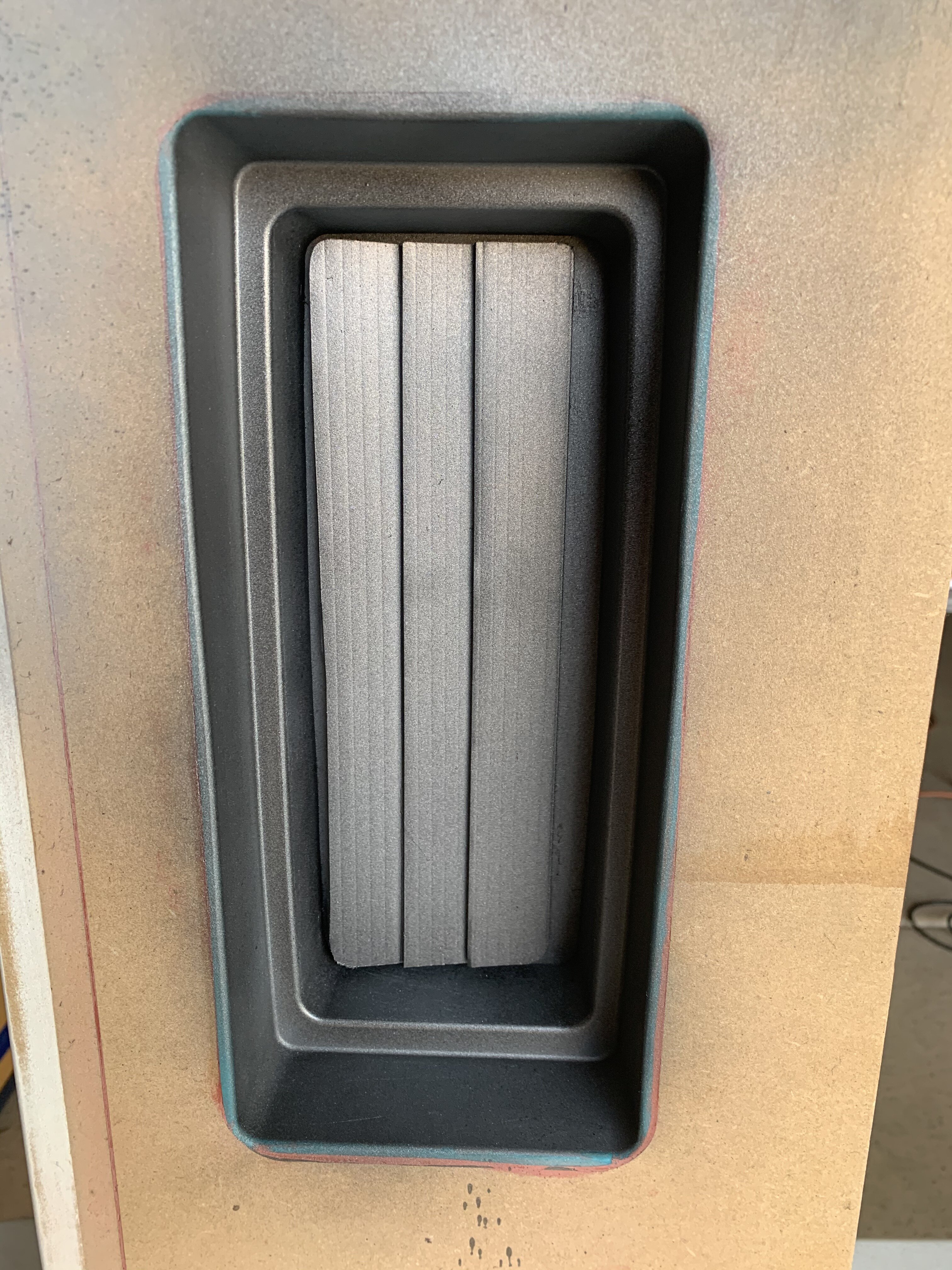 I'm kinda liking this color, but might test one more. I didn't like the Metallic Steel, it was a little too light and I didn't think there was enough contrast from the Satin Nickel Metallic I'll be using for the carbonite.
Here's a couple pics of the inner mechanics board installed.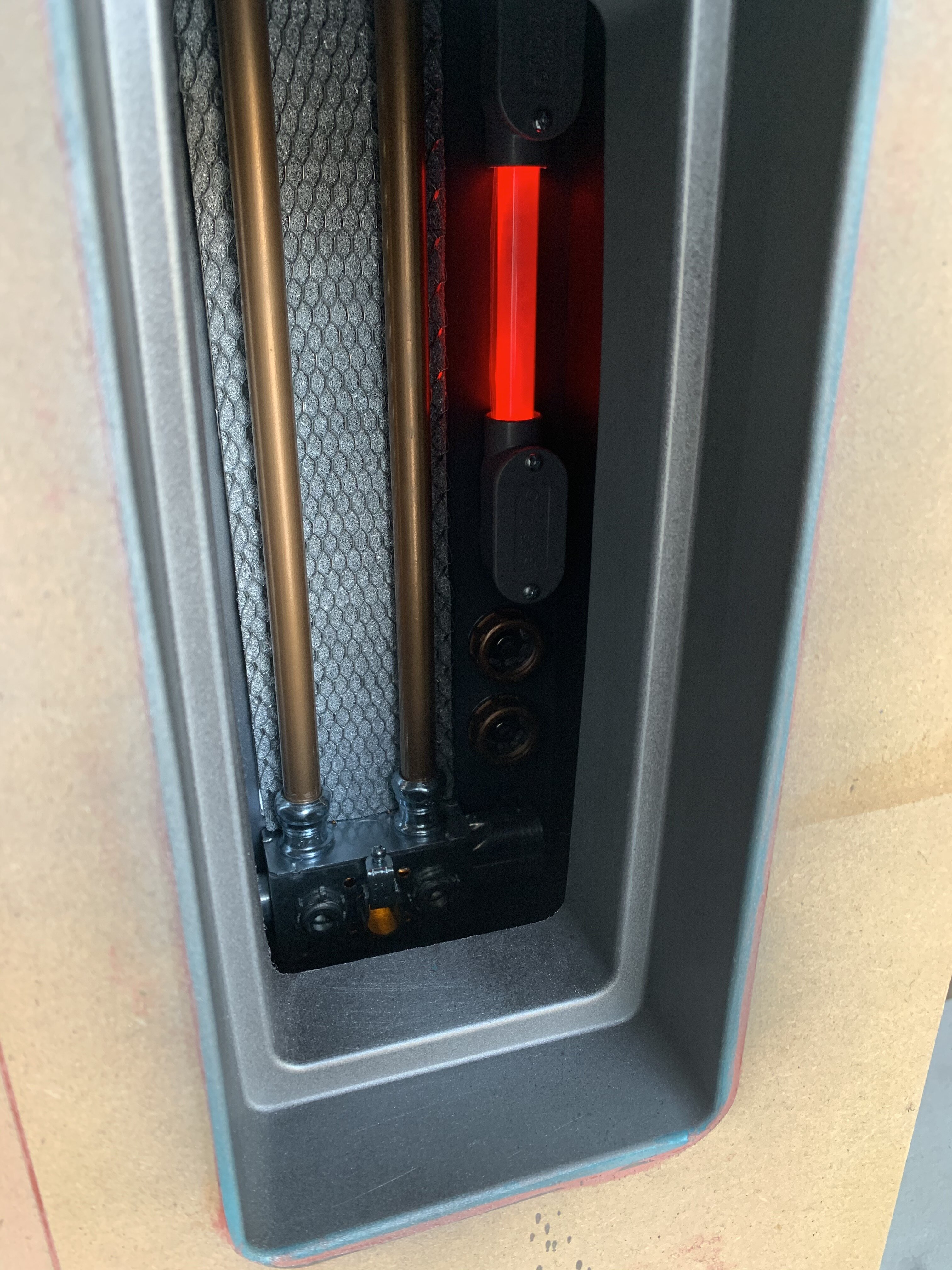 I did notice this area is darker now that it's painted and the back panel is on, so I decided to add one white LED to the side and test it. This LED will be on a separate switch from the red and yellow LEDs. It's hard to tell in the picture with so much daylight, but this will light it up enough to really see the inside mechanics.
Here you can see the light hitting the opposite end.
Still need to touch-up a few spots with bondo on the outside, then I can start with the primer base. Here's a quick little video.
This looks much better in person.
Last edited: