In the spirit of TMI who started the Pay it Forward years ago, I'd like to send someone my drawing of Mr Black. It's on 8 by 11 paper and was done with HB, 2H and 4H pencils. I will send just the drawing to save on shipping. The person who wins it can frame it, use it in your birdcage, or make a paper airplane out of it if you want.
I've never sold my drawings. It's just a hobby I enjoy doing in my spare time. I've given a number of my drawings away to members here as a token of my appreciation and saying thank you. Once I scan them in and have a copy on my hard drive I just stuff the drawing in a portfolio with all the others where it sits unseen.
So - onto the giveaway. It will end next week Wednesday evening when I pick the winner based on a complicated matrix of symbols and hieroglyphics that only I can understand and decipher. So in other words, I'll just randomly pick a winner! The only requirement: you must be a member on the Lair for at least 1 year. All you need to do to enter is post a reply in this thread. You don't have to put a reason why, but if you want to that's cool too. It's that simple.
Here is a picture of the drawing you will receive: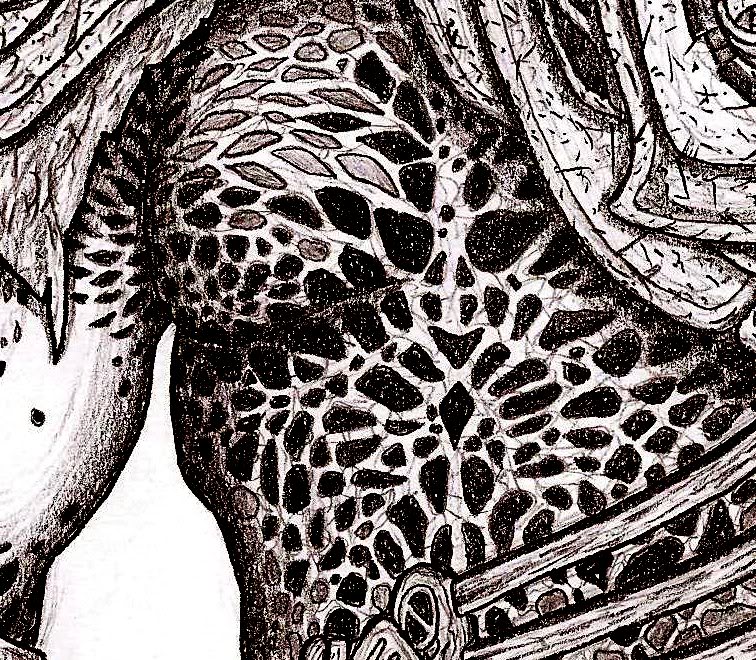 Since my drawings never scan in as dark as I'd like them, I have to darken them in photoshop. The only downside to that is that a fair amount of the fine detail is lost. When you get it in person you'll know what I mean.
Good luck to all that enter