I have 12 of these lighted Horned helmets used in the Voo-Doo dance scene. Each one is a little different and have some sort of electrical pack and thin plastic tubes for lighting.
Also have 12 grass shirts, these are the none lighted one but I also have several that have electrical packs and LED type lights.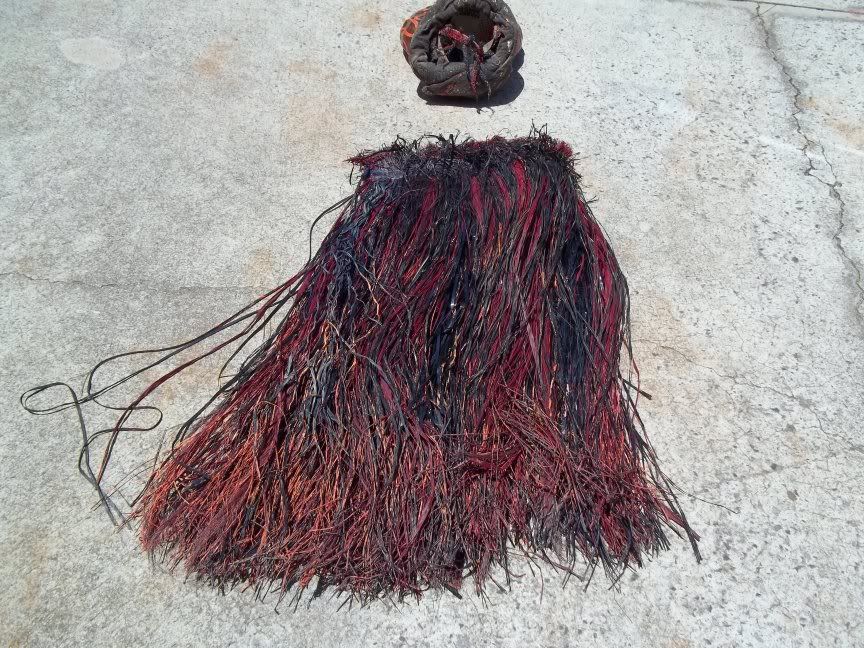 3 of these skulls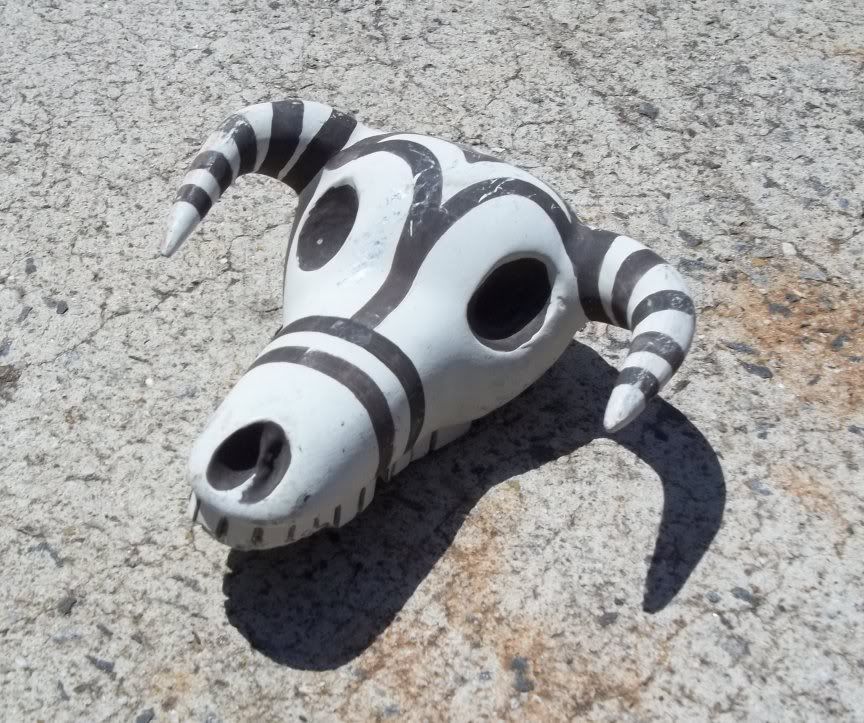 2 of these belts with pouch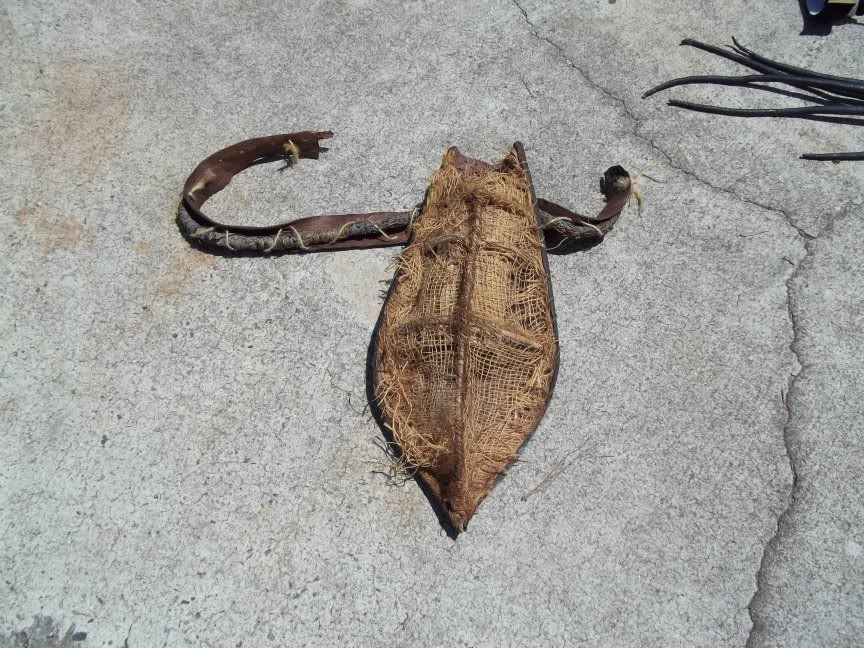 These are the tails from the ATVs, foam with inner wire.
Stacks of Flip Flops, at least 30 pair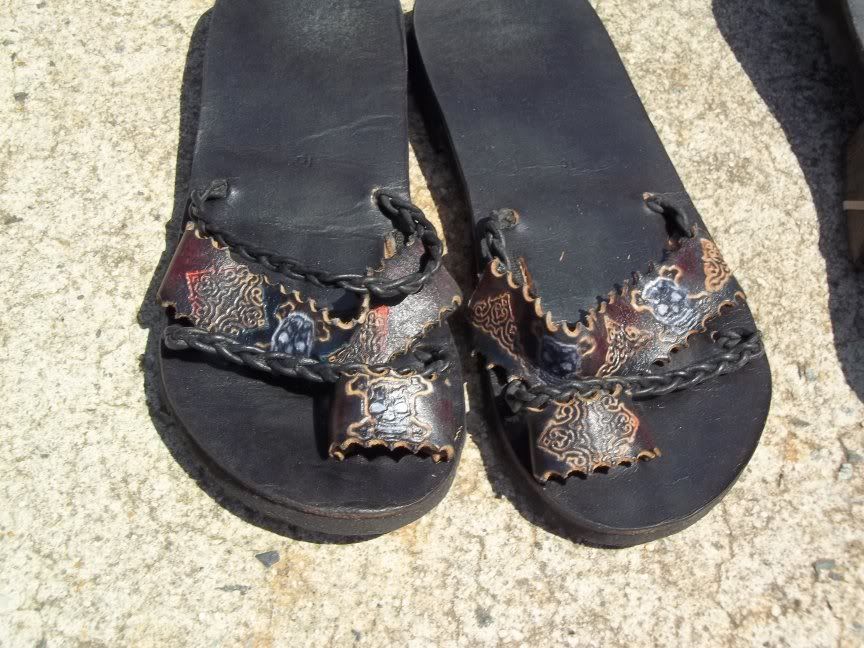 Plenty of arm bands
Signs from Dead Mike's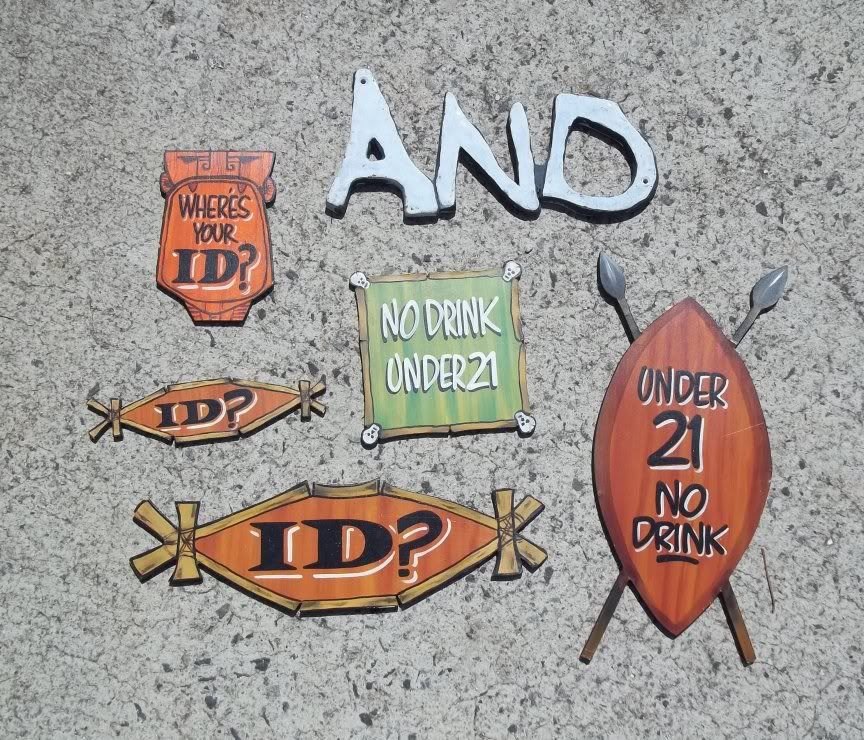 Light fixtures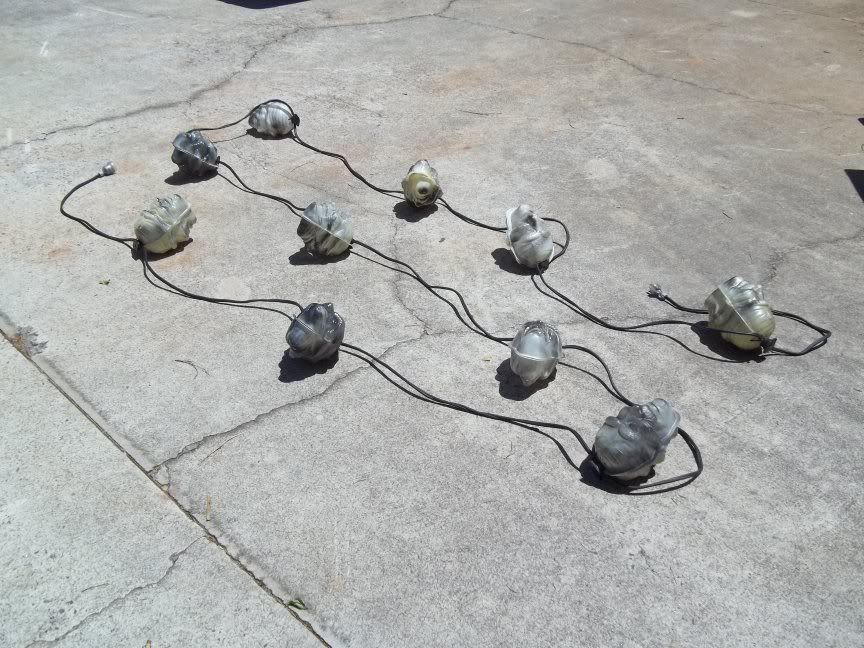 This wall hanging is one of my favorite pieces, its over 3 feet top to bottom.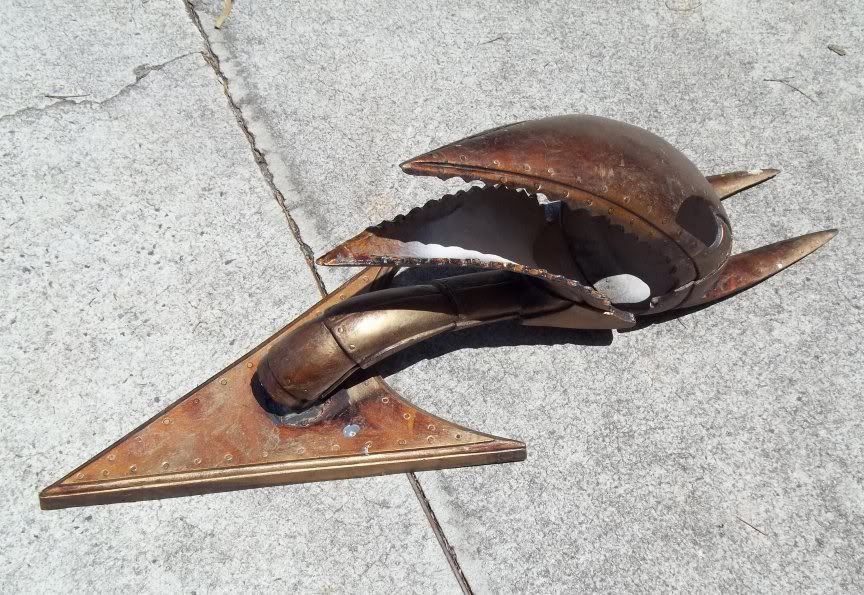 I'm still sorting through everything but the best piece so far is the Luna Ghost costume with both the mechanical hands and possible hands, and both sets of shoes (stilt and wearable versions) It's over 7 feet tall so I'm having a hard time displaying it for a photo.
Here are the hands.