Sr Member
RPF PREMIUM MEMBER
Hey there webheads, the time has come! Our homemade suit webshooters from
Spider-Man: Homecoming
are finally ready for orders! This project has been in development since 2017, so it's been quite the journey - thanks to all those that stuck it out, I wanted to do this project right and I'm confident our commitment to detail was worth the wait.
- Prototypes pictured -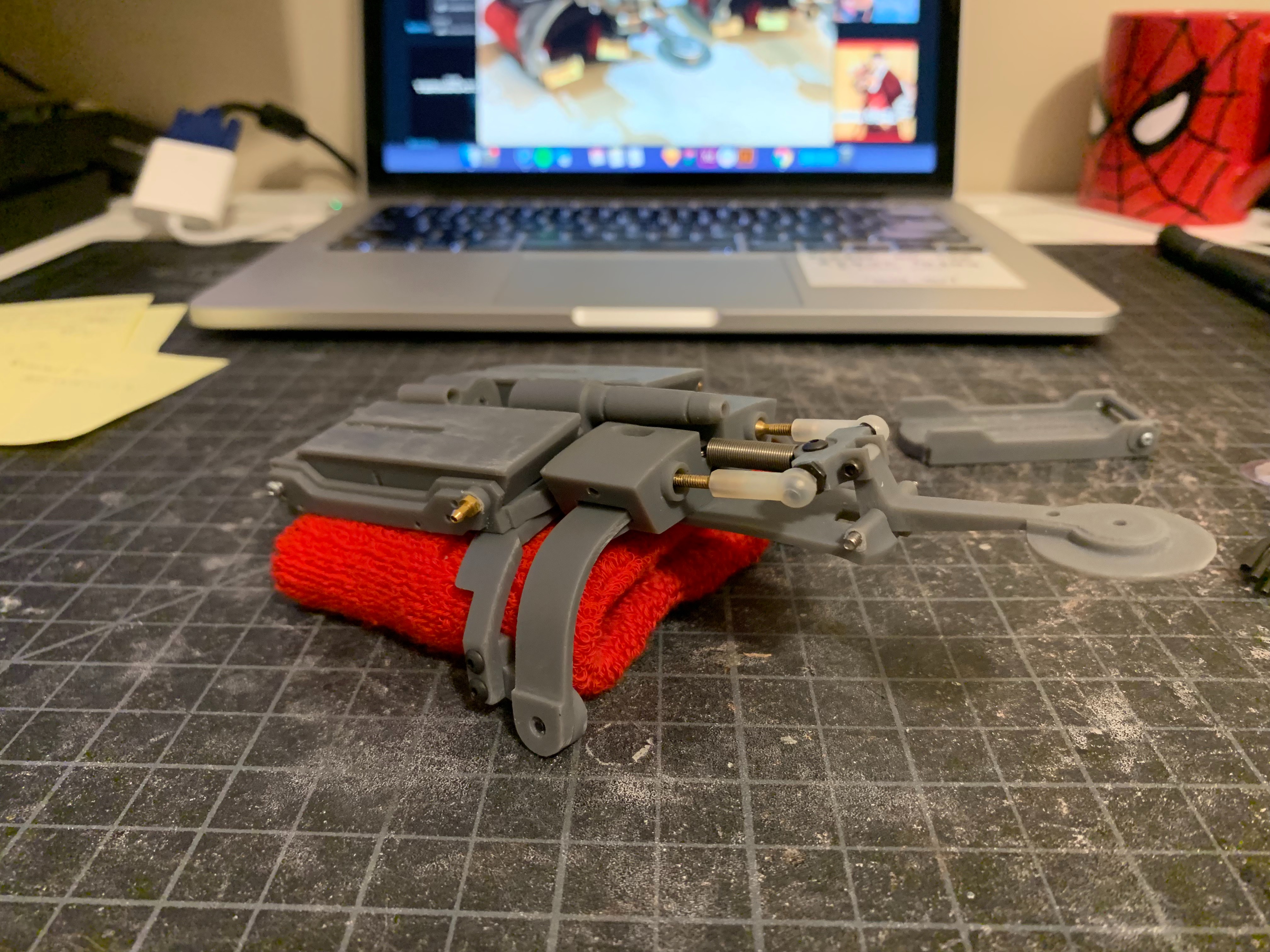 This run will be limited to 10 kits.
TJack
is working on casting the resin parts and I still have to order the hardware for this run. However, we need to fill the list completely before I order the hardware, since the order will be extremely expensive. As long as the list is filled within the next few weeks, I estimate that the kits will be ready to ship by the
end of March
.
DETAILS
Each kit includes the parts and hardware for both wrists
Webshooter parts are raw casts made from Smooth-On Onyx resin, so it will be up to you to clean them up, paint them, and assemble
Highly accurate parts that match the screen-used props as close as we could get them
Fully-functioning mechanisms (moving trigger, wrist hinge, removable web cartridges)
Includes all hardware needed for assembly
PRICE
Cost is
$225
plus shipping TBD. If you would like a cold cast kit, the price will be
$245
plus shipping TBD.
Claiming a spot on the list will require a $60 deposit. To reiterate, the final hardware order is going to be extremely expensive, so I want to make sure 10 of you are committed before I put in the order.
PM me if you'd like one!
Check out my
interest thread
for more photos and details
CLAIMED
THEWHATWHATNOW - cold cast kit (Delivered)
jorged123 (Delivered)
Keelan562 (Delivered)
mbmcfarland - cold cast kit (Delivered)
thejakemoore - cold cast kit (Delivered)
CLAIMED (Delivered)
silverskyes402 (Delivered)
CLAIMED (Delivered)
CLAIMED (Delivered)
CLAIMED (Delivered)
Last edited: