I have built an animatronic upgrade kit for the Mattel Grogu.
EDIT, original thread had it listed as Hasbro, it's actually Mattel.
Its made using a Pololu Rome base, and a Hephaestus Arm with an esp32 as the controller and a ZenDriver as the motor control base. The 3 robots are the ones used by the Robotics Engineering Department at WPI during the plague year.
More pictures and the build logs here:
The Child: Animatronic hack of Baby Yoda plush toy
The esp32 hosts a wifi network and a small website that uses websockets for fast RC control on any phone.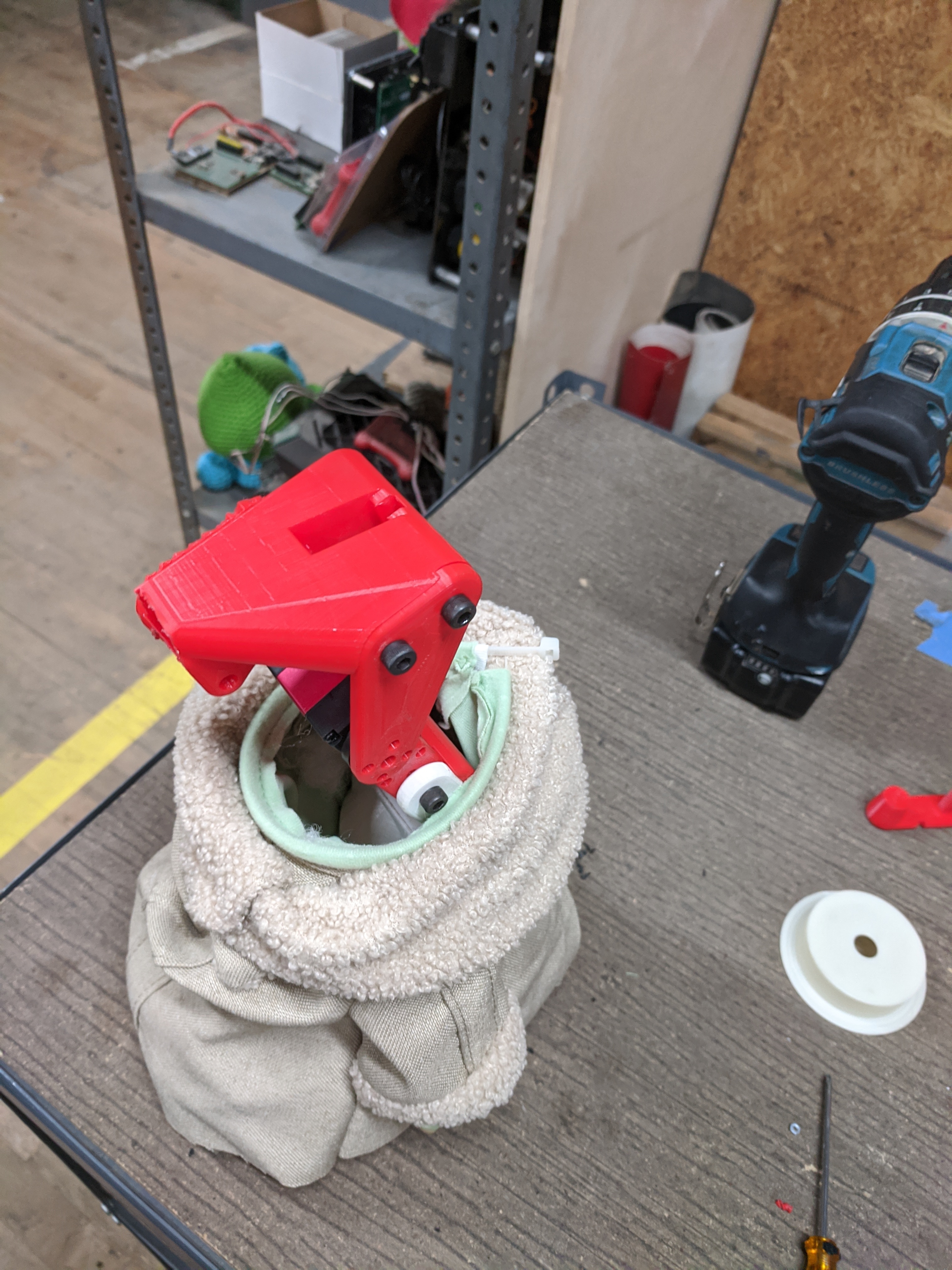 Me in my Jedi Robes with Grogu
Last edited: