Ok, since I am on hold with my Conan Headband project (
Making of 'Conan the Destroyer' Headband
) because of missing material, I have some time for approaching another cool item. During all the research for the headbands I found a lot of images showing this nice piece of barbarian equipment ...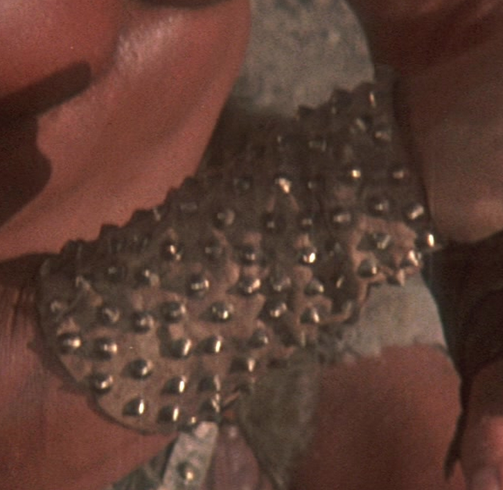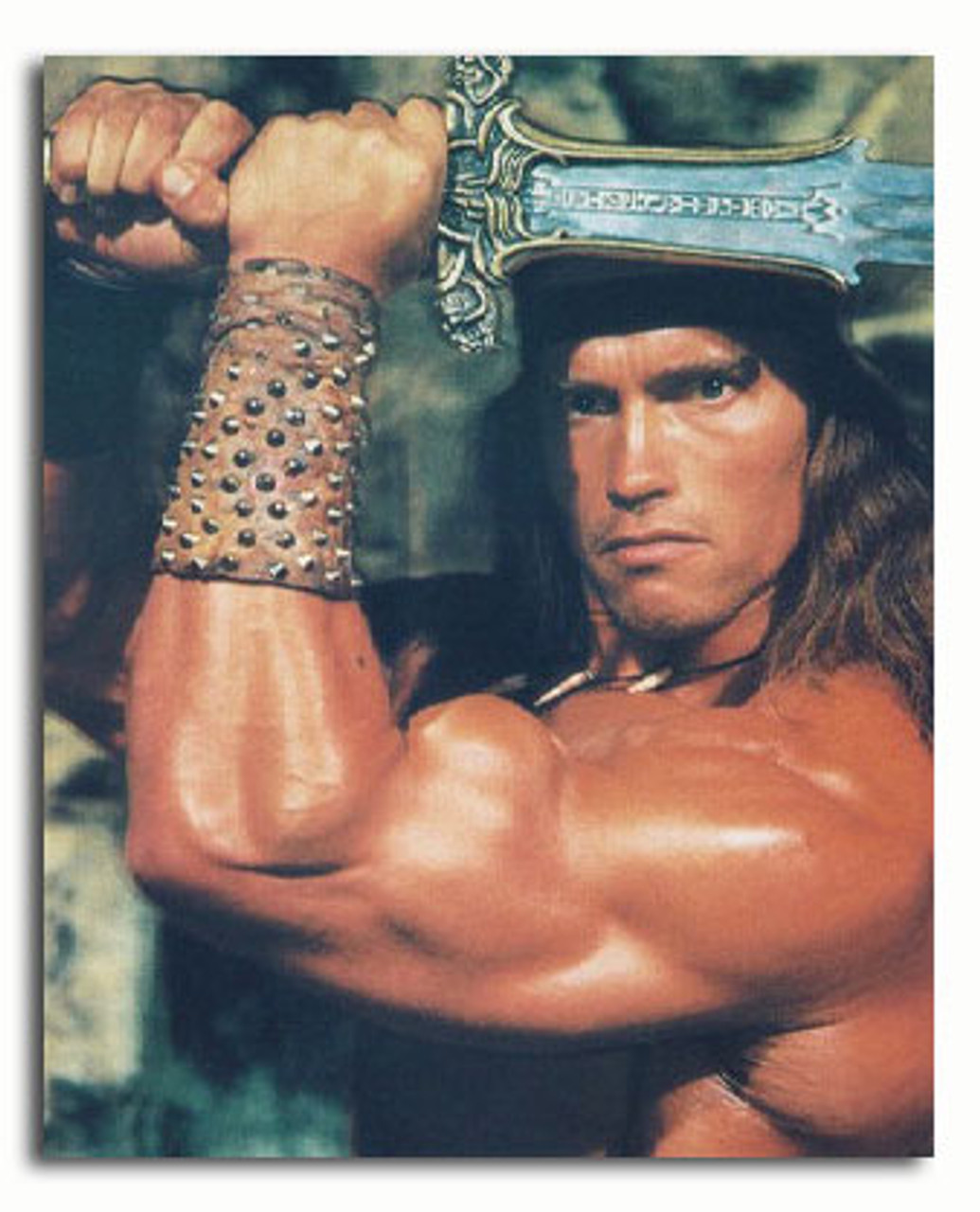 These bracers appear in both Conan films. In the first one sometimes at the right, sometimes on the left arm. In the second one only on the right arn. In the second image we see that many of the rivets were lost or removed during filming. So I will build a prototype to figure out the pattern and how best to approach this project ...
What we need: First, the leather parts ...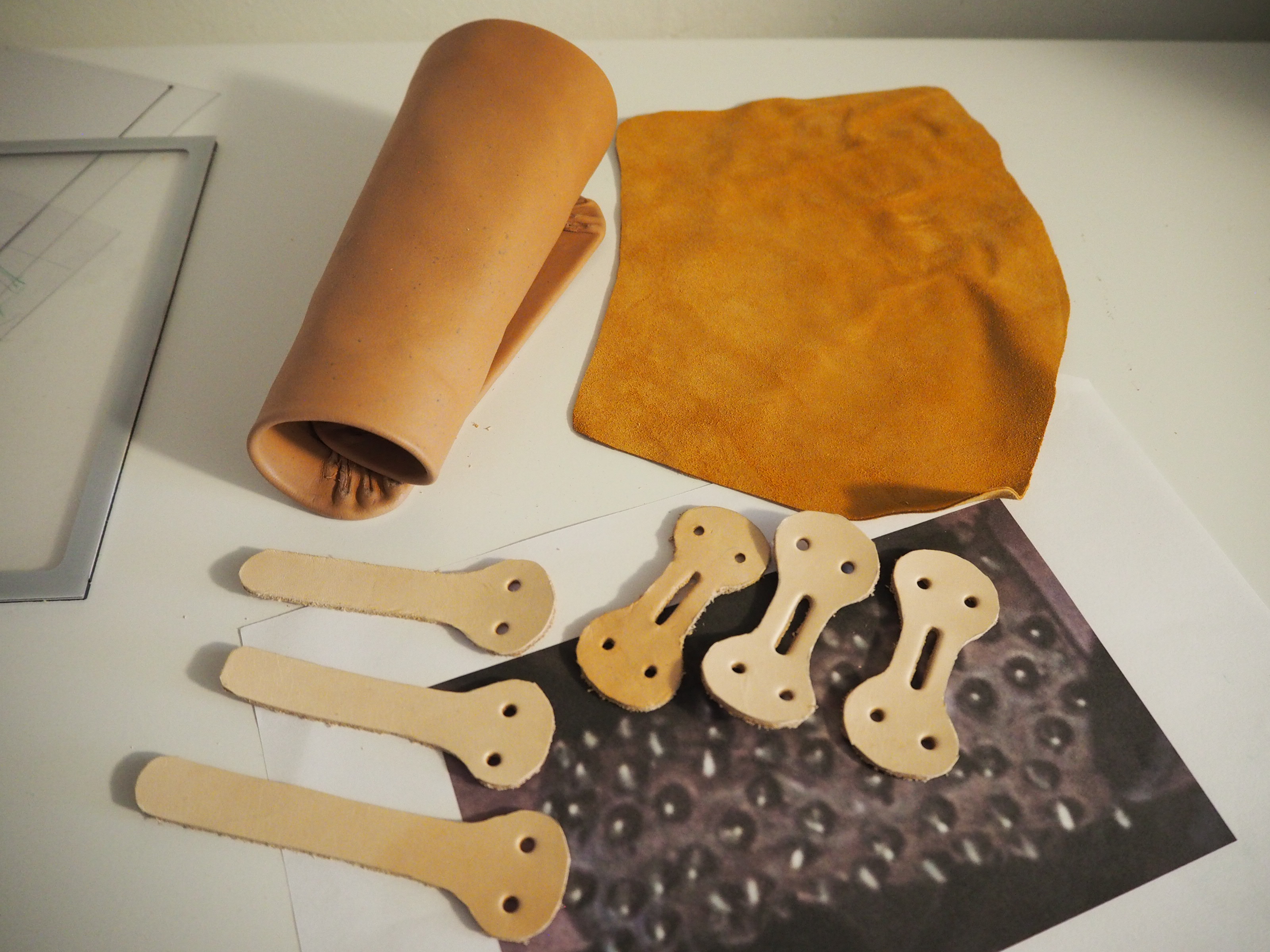 The used leather for the main part is very thin – looks like goat or sheep leather. One can see it in the pictures with all the wrinkles of the leather. So I decided to use sheep leather with 1mm thickness. The borders seem to be turned over. So the leather was humidified and knead into shape. We can see the wrinkles as in the movie version, so I think the thickness is ok ...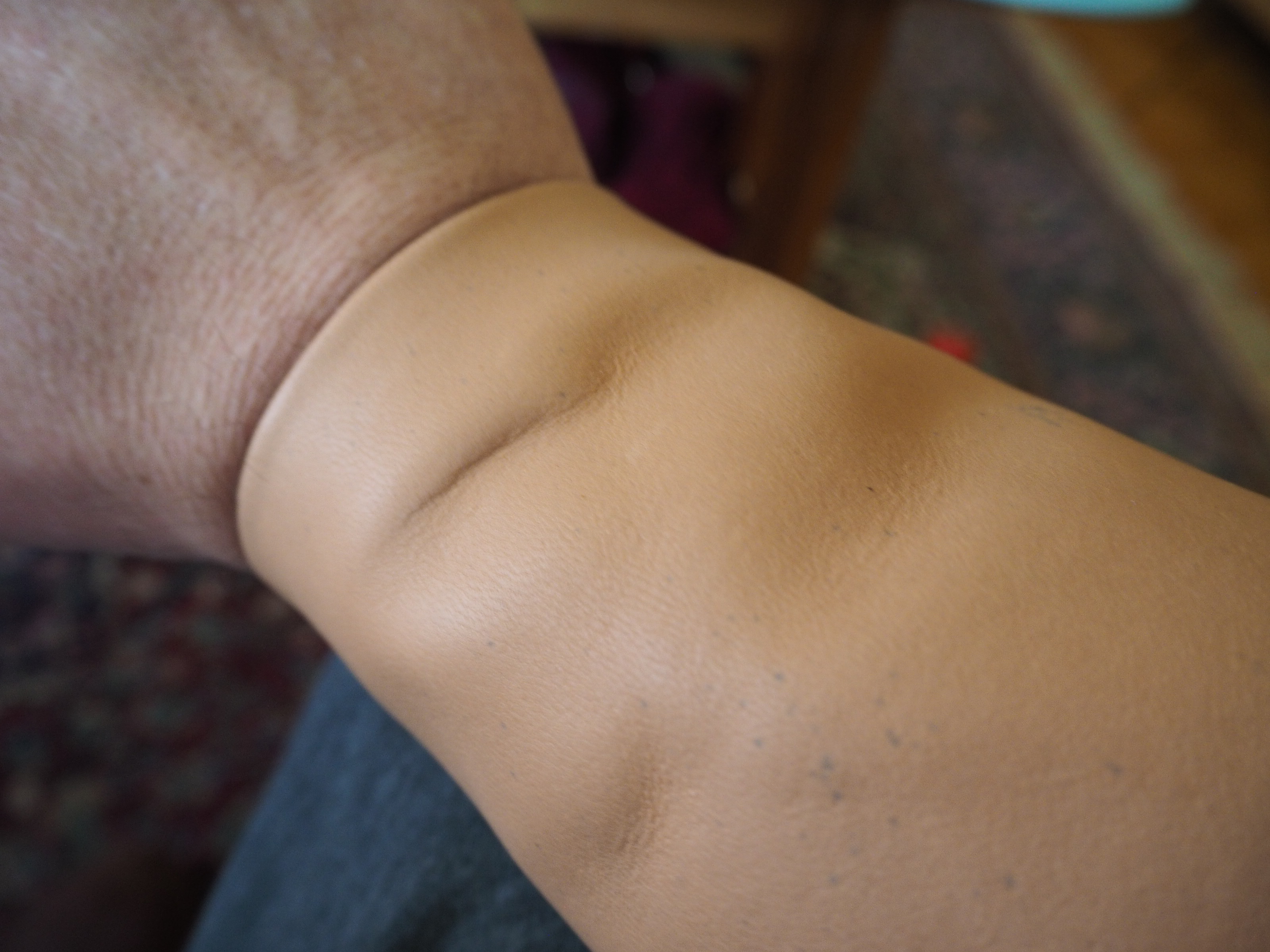 The straps will be made from thicker cow full grain leather. The suede lining is optional but will make it much more comfortable to wear and avoid contact to all the metal rivets.
The metal parts ...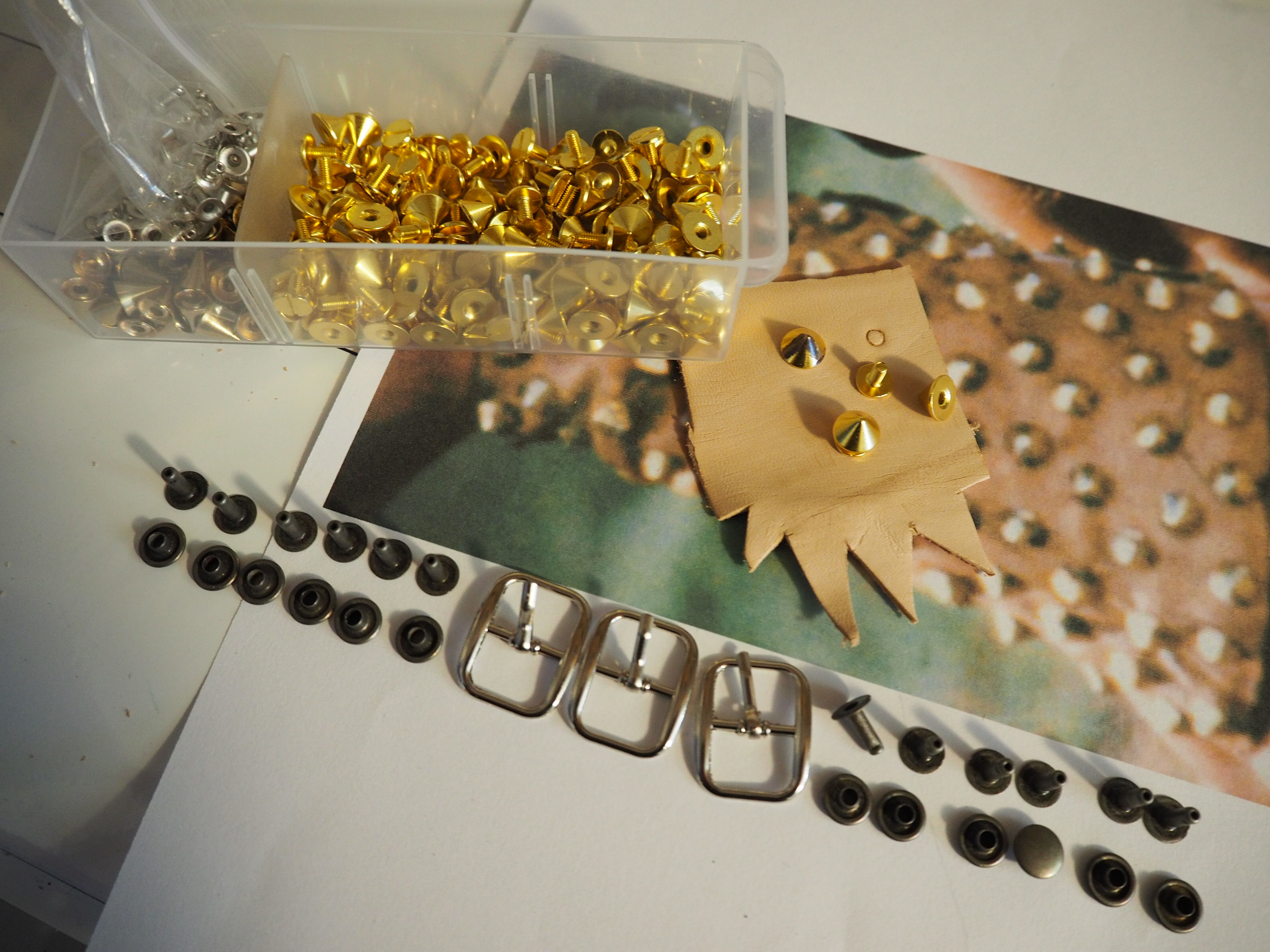 I found some cone shaped brass rivets that seem to have the right dimensions. Is 'killer rivets' the name in english – as in german? Another movie shot with some details of the barbarian version at the left arm (I think it is not the same one used in destroyer, since the rivet pattern and orientation of straps is different) ...
The parts rivet together, leather aged and prepared to add the rivets ...
This will take a while
Tried to figure out the exact pattern of the rivets from the movie images. Very difficult. However, since the rivets are too pointed and smooth as compared to the originals (see lower row of rivets), I hammered them in shape (top row of rivets) ...