Hi everyone. I thought it would be good to share a weathering job I recently completed for KR Sabers. Full credit to Halliwax and his v2 weathering tutorial – I owe the guy a beer. I had been posting a few of my weathered v2's on Facebook and had been asked to weather a number of others and I was happy to help those in need within the UK and EU… for a small fee. J
I was then contacted by KR Sabers who are down the road, to weather 23 v2's. I also had 2 other hilts I was to work on so below are a number of pictures of the process.
It took many months, this isn't my day job so the wife was very good to take the kids out during the odd day over the weekends and many hours spent on the evening.
They arrive: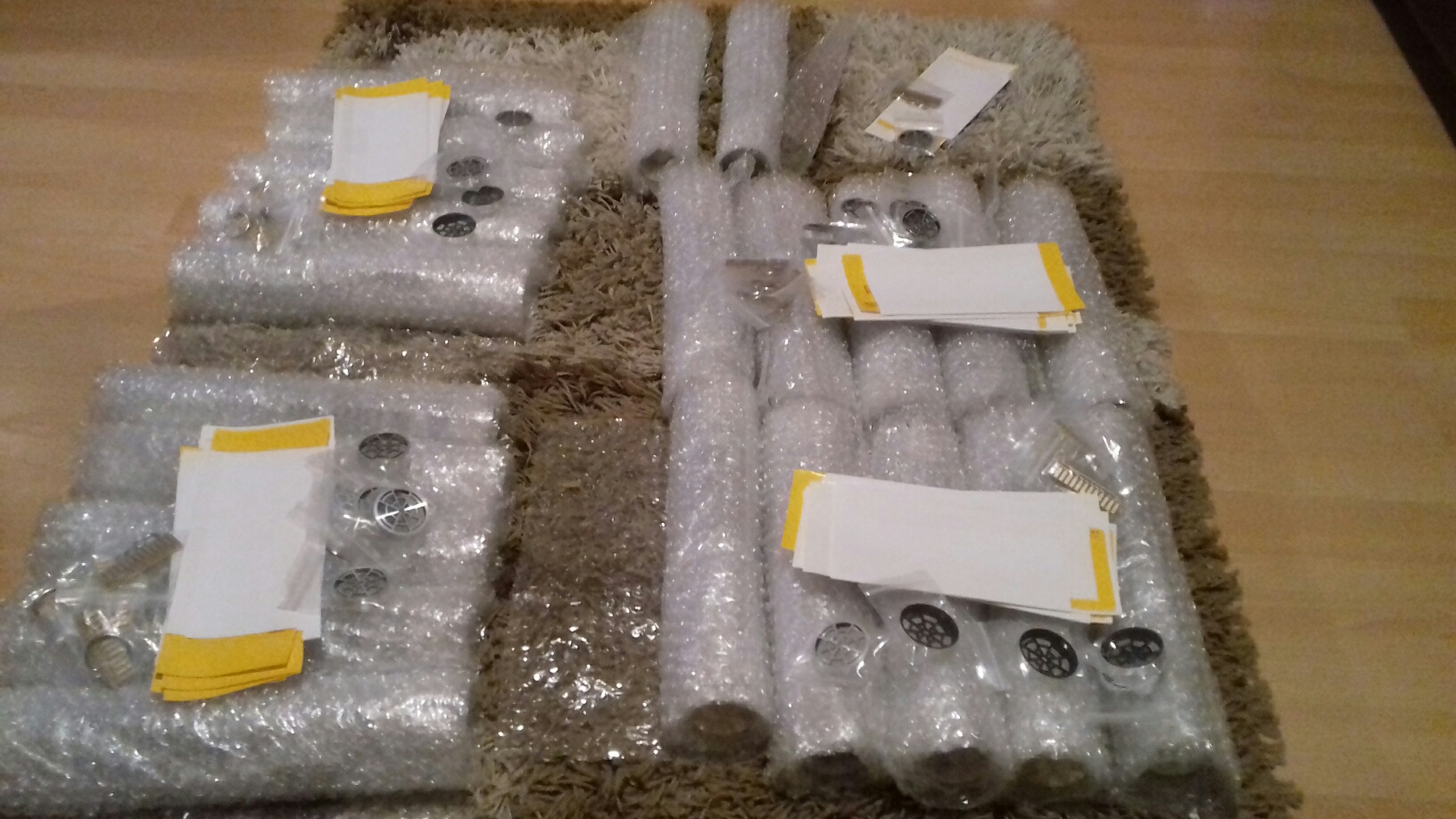 Strip anodising:
No pictures of the physical damaging but that was super fun!
A14:
Stencils!!!! SO MANY STENCILS AND ALL THOSE ISLANDS!!!! I will say I would disagree with Halliwax method here and recommend to apply the stencil to the hilt and then de-weed. It takes way too much time to de-weed, make sure everything aligns and then apply the stencil… and then again make sure it all aligns again. I just applied it to the hilt then de-weeded and all the islands are already in the right place.
Painting:
Brown necks: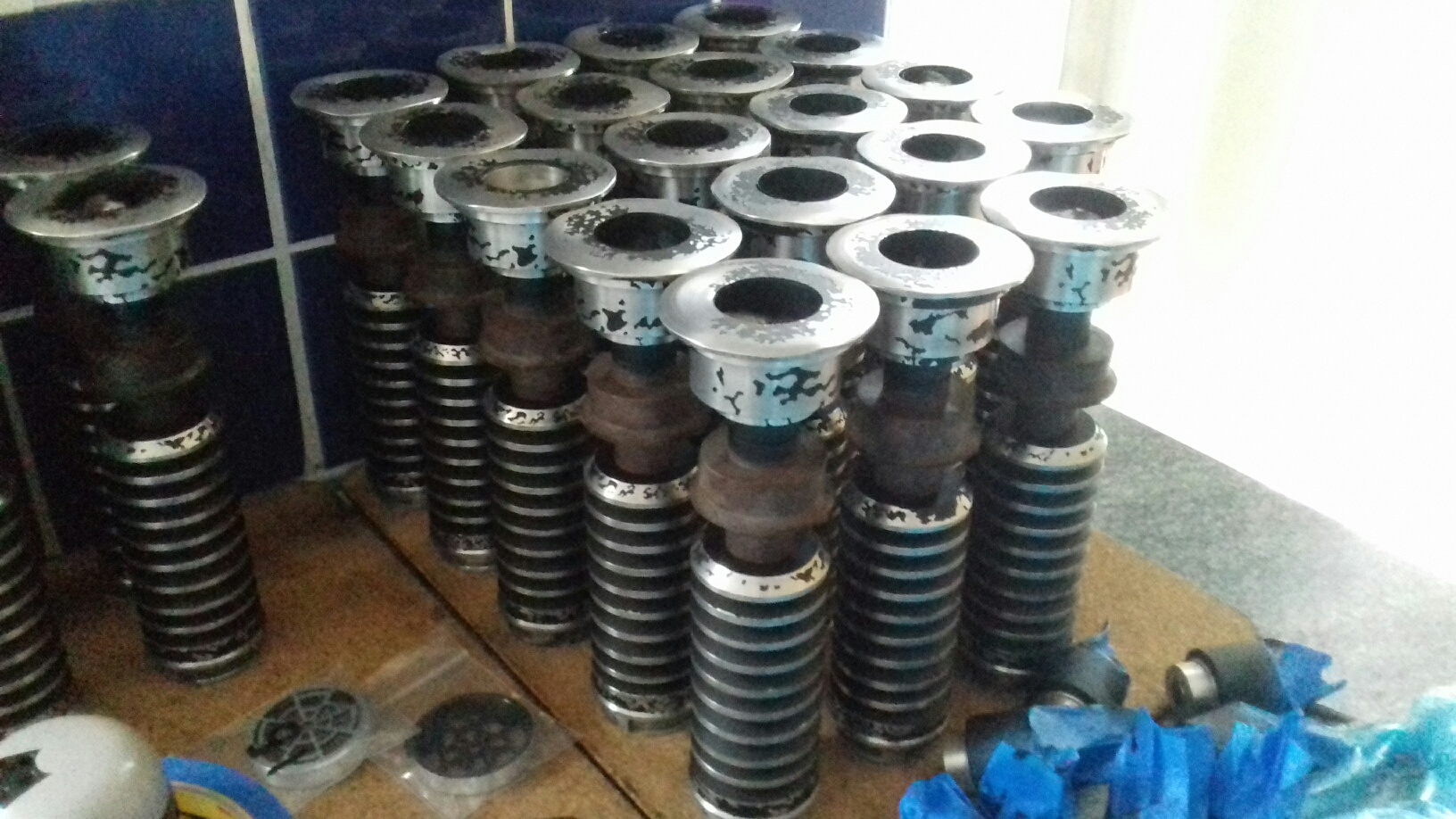 Clamp Cards:
Finished!!!!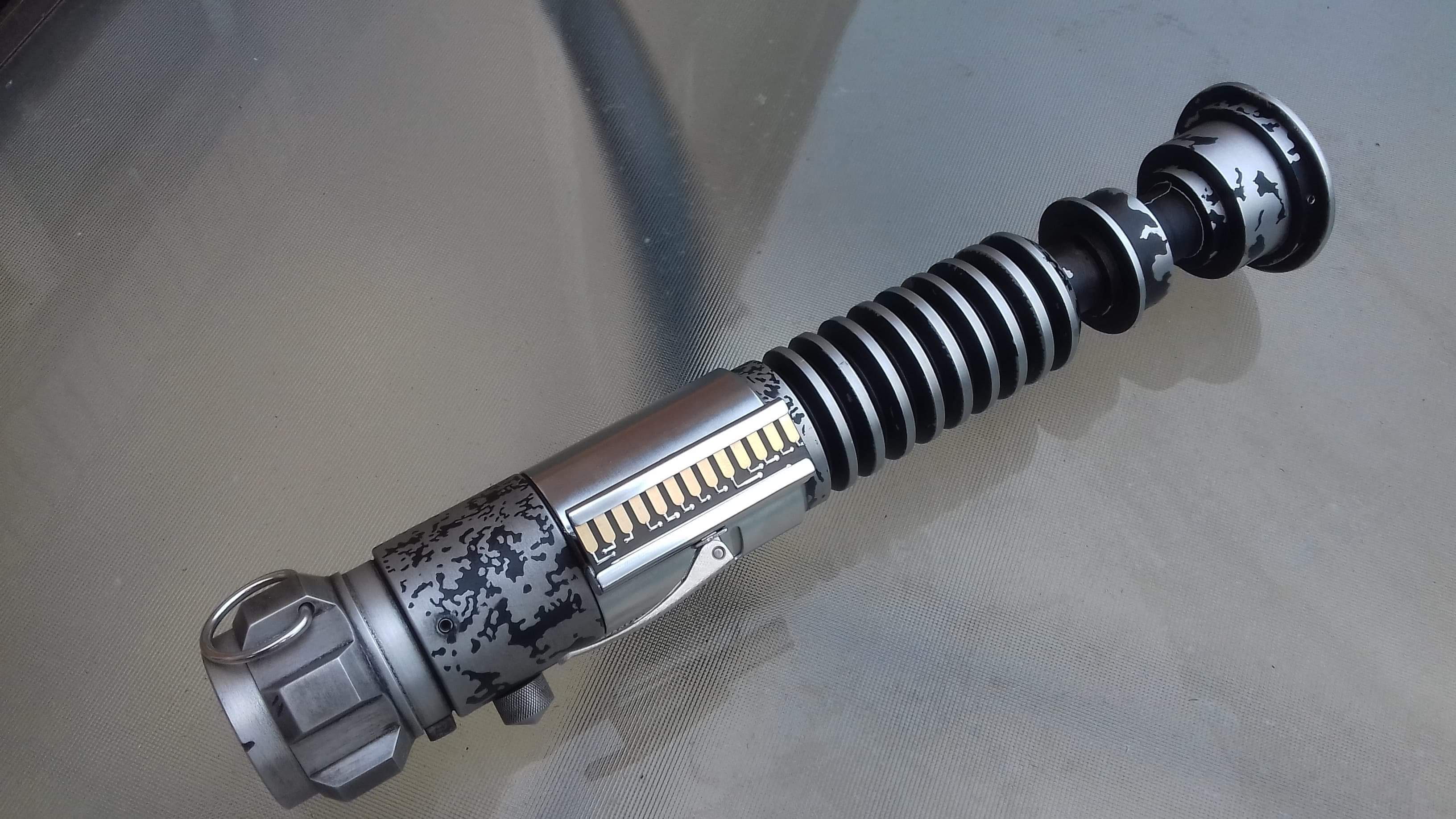 It was an amazing project and something I had never done to this scale. I would not have imagined doing this kinda thing when I first joined this community 3 years ago and I'm very thankful to be doing this. It's great to be able to do it for yourself but to actually help those who desperately want a weathered v2 but find the whole process very daunting or just don't have the time.
FYI – any American customers I've always recommended they contact Halliwax…. Just thought I'd point that out as I don't want to take away is importance and the amazing work he does.
Anyway I hope you like what you see!